Yasgur Road in Bethel will open its first festival of the 2021 season with Yasgur's May Meltdown over Memorial Day Weekend. With more than 30 bands on the lineup, including headliners The New Motif and PEAK, the festival takes place at Max Yasgur's former 103-acre homestead in Bethel, NY.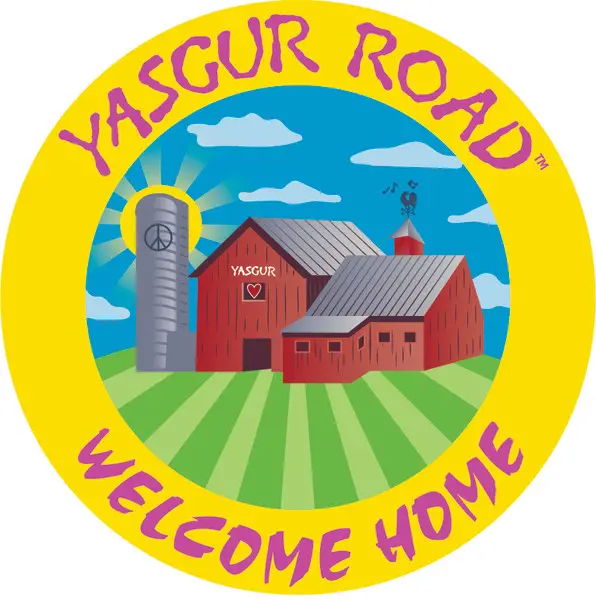 Yasgur Road hosts multiple shows each year, including their annual Woodstock Reunion. The venue keeps vending affordable but encourages bringing your own supplies for the weekend (no glass, please). Bathrooms, showers, campfires, and camping near the stage are just some of the amenities of the festival grounds, as well as onsite parking close by.  Free craft vending is allowed with purchase of a weekend pass. Dog passes are also available.
Truly the home of the spirit of Woodstock, the most famous music festival in history, Yasgur Road is less than 3 miles from Bethel Woods Center for the Arts. Max Yasgur's former homestead is now dedicated to the music festival industry, offering quality entertainment and camping in a natural wooded setting.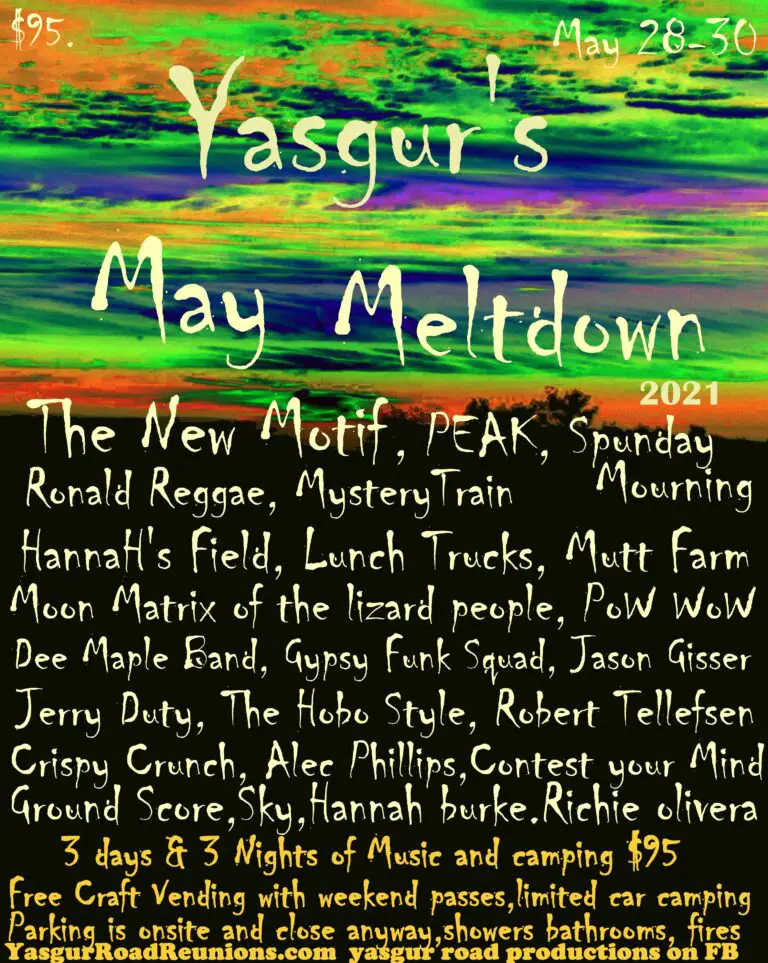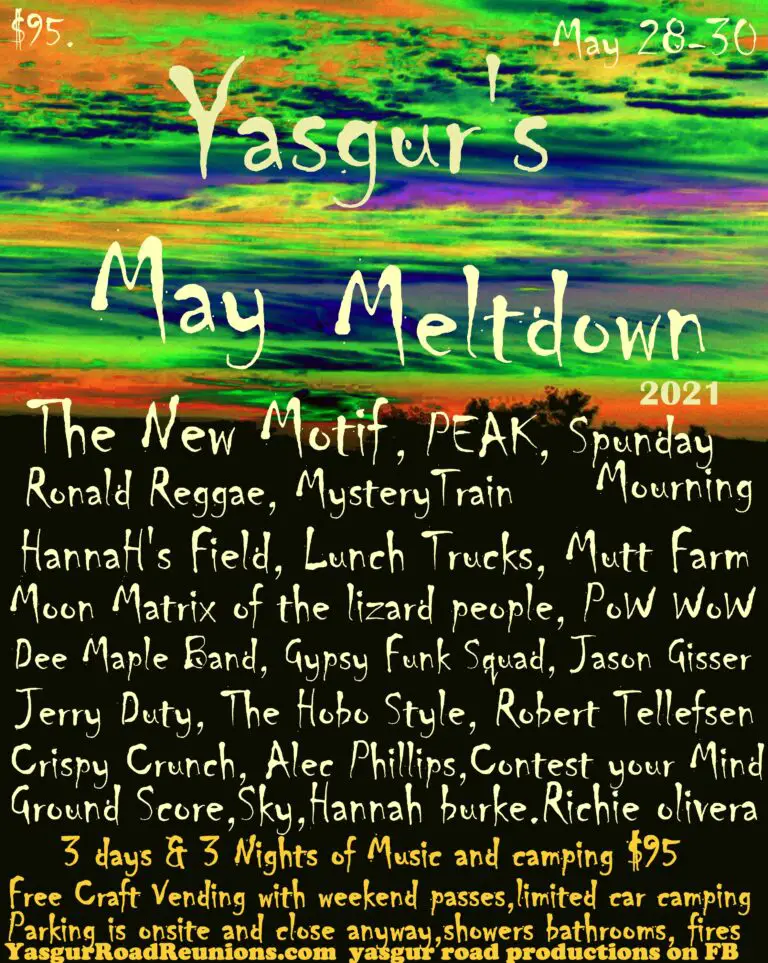 The New Motif, an ever-evolving eclectic jam funk band originally formed on Cape Cod, MA perform music infused with deep psychedelic grooves and dynamic improvisation. Joining them as headliners are PEAK, a Brooklyn-based group full of psychedelic Indie fun with a mix of poetic, melodic songwriting, moody electrofunk, riffed-out blues-rock, and exploratory danceable improvisations.
For more information regarding May Meltdown, or any of Yasgur Road's festivals and events, visit Yasgurroadreunion.com or their Facebook page. Order tickets here and stay up to date with the Facebook event.
Yasgur's May Meltdown 2021 Lineup
The New Motif, Peak, Spunday Mourning, Dee Maple Band, Mysterytrain, Hanna's Field, Lunch Trucks, Gypsy Funk Squad, Moon Matrix of the Lizard People, Jerry Duty, Mutt Farm, The Hobo Style, Jason Gisser Band, PoW WoW, Robert Tellefsen, Alec Philips, Crispy Crunch, Buffy & the Boys, and many more!