The live concert extravaganza, "Summer Of Sorcery Live! At The Beacon Theatre," expertly captures Little Steven, aka Rock and Roll Hall of Famer Stevie Van Zandt, bringing the house down alongside his band the Disciples of Soul.
Professionally filmed and recorded before a sold-out crowd at New York City's historic Beacon Theatre on November 6, 2019, the group showcases their acclaimed 2019 album, Summer Of Sorcery. The album is a 12-track record about the first rush of summer and the electric feeling of unlimited possibilities.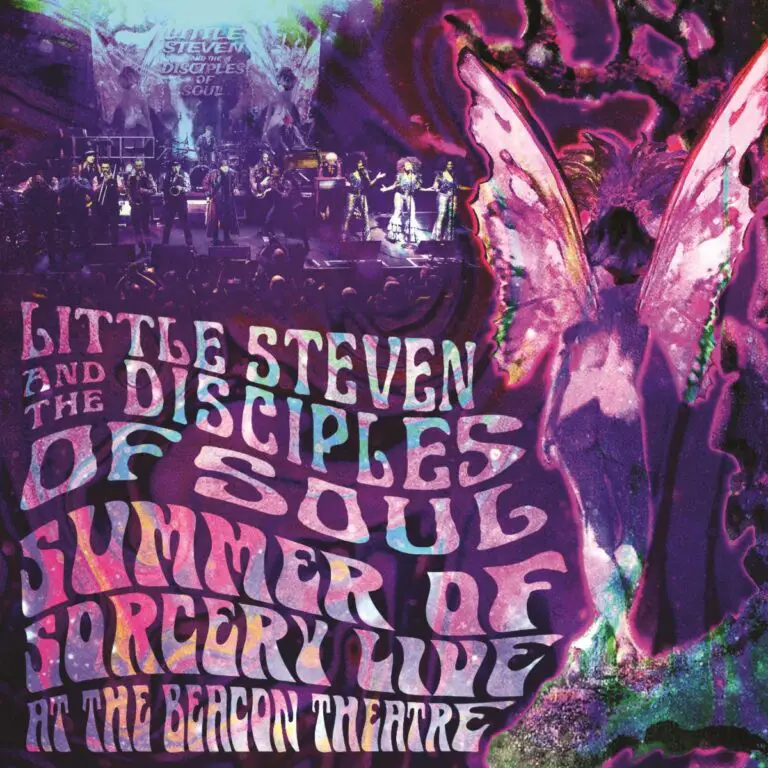 "Summer of Sorcery Live! at The Beacon Theatre" is highlighted by a surprise appearance by the one and only Peter Wolf. In the same fashion, Wolf lends his inimitable vocals to powerhouse versions of J Geils Band's "Freeze Frame" and Artists United Against Apartheid's landmark protest anthem, "Sun City."
Furthermore, the concert kicks off with a very special introduction from counterculture icon Wavy Gravy. It also includes from there traverses across Little Steven's genre-smashing body of work. From Summer of Sorcery and 2017's acclaimed solo return, Soulfire, through classic songs and fan favorites from the songwriter, guitarist, and band leader's illustrious career. Including an incendiary three-song salvo celebrating his work with Southside Johnny and the Asbury Jukes.
With summer just around the corner, Van Zandt is pleased to announce the full two-and-a-half-hour concert. The triumphant hometown culmination of the Summer of Sorcery's European and U.S. tours will be released July 9 via Wicked Cool Records/UMe.