The drill music scene has a certain connotation attached to it. The kind the public is accustomed to is violence laden, with expectations of braggadocious laced money talk. It's been that way from the beginning and while we have seen success stories, there have been far more casualties of the antagonizing and deadly sub-genre. 
Enter Jellz, the Brooklyn-bred emcee who embarked on his musical journey just over a year ago. 
I don't think drill has to be just violence. There's a different part of the streets that isn't tied to violence and that's fast money. That's more my speed. I think that it may deter some people, but not everyone. As an artist, I'm just trying to get the fans that like my style and aren't looking for me to be someone else. Plus, I wouldn't even consider myself a drill artist, I have so many vibes that I'm waiting to show, drill is just the outlet.
Shot while on vacation in Los Santos, Colombia, the music video for "Ghost (Freestyle)" sees the up-and-coming rapper bring much more flair than the drill scene is accustomed to. Drill rap music videos are often shot on location, in the neighborhoods where the artists have familiarized themselves with. Of course, many of those records are diss tracks or namedrop gangs who operate out of those areas. With no such ties, the Bedstuy-bred Jellz sees this as an opportunity to showcase his own vision as an artist. 
I think that like everything else, anything that's over done [or] repetitive gets boring. So, I wanted to switch up the scenery. How many up-and-coming artists are traveling on vacations to rollout a single  and make videos there? Not too many. In order to separate yourself, you have to be a little different.
The "Bulls**t" rapper presents himself with a Jefe-like persona, as he spends the music video surrounded by local women in bathing suits and ski masks, insinuating promiscuity and danger. Jellz then proceeds to list the avenues in which he makes money, possibly making history as the first drill record where the artist admits to having worked a job.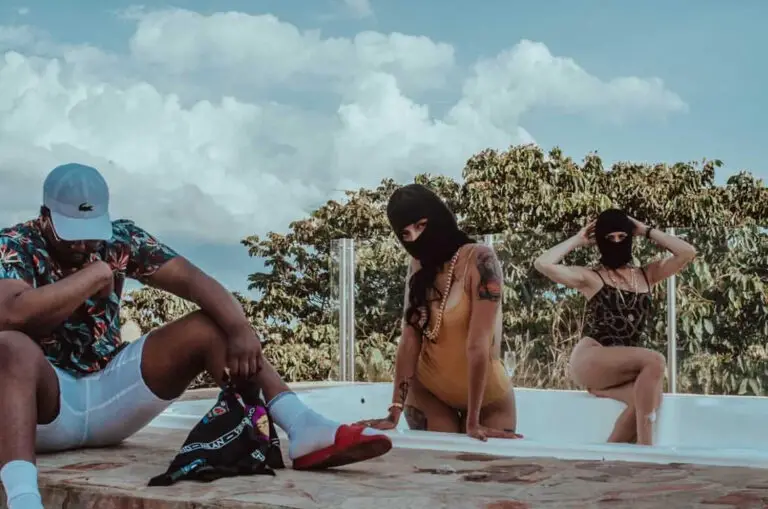 Stuff like 20 in a box, did a like 30 on the stocks, don't forget I had a job, if I make a M off rap I'm movin' wock.
He accentuates his fast-money style of drill rap several times during the 1:48 video, rapping,
I really get to the money but hang with some demons, lurking, scheming, searching, fiending, they'll do you for no reason.
And 
We ain't gotta hug a block, we ain't gotta touch a rock.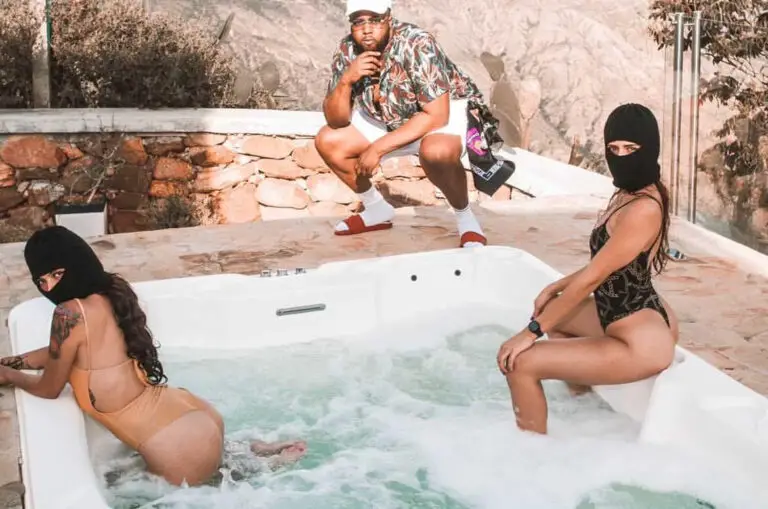 If Jellz's style of rap doesn't put him at an advantage, his quality of work and transparency might just do the trick. 
For the videos I shot in Colombia, I actually just went on a trip and decided to record a video there honestly. I just needed a vacation at that point, and I wanted to mix business and fun, so I did 2 videos out there. I don't think it puts me at a crazy advantage, but visuals are important , so I do want to give the best quality that I can.
As much as violence and warfare sell, so too do tales of frivolous expenditures, when mixed with Jellz's showmanship and earnestness, it may result in a very promising future.