Los Angeles based artist, Jake Miller, announces his tour "hi, i missed you" and releases his new single, "I Hope I Die First" from his upcoming album.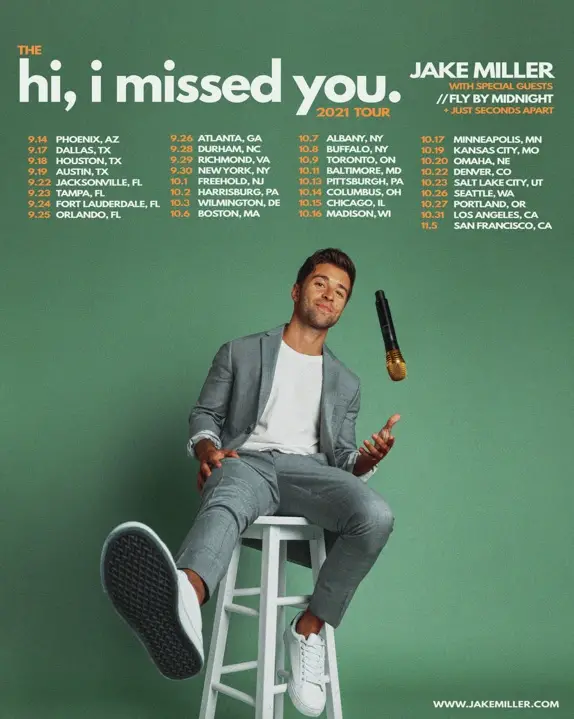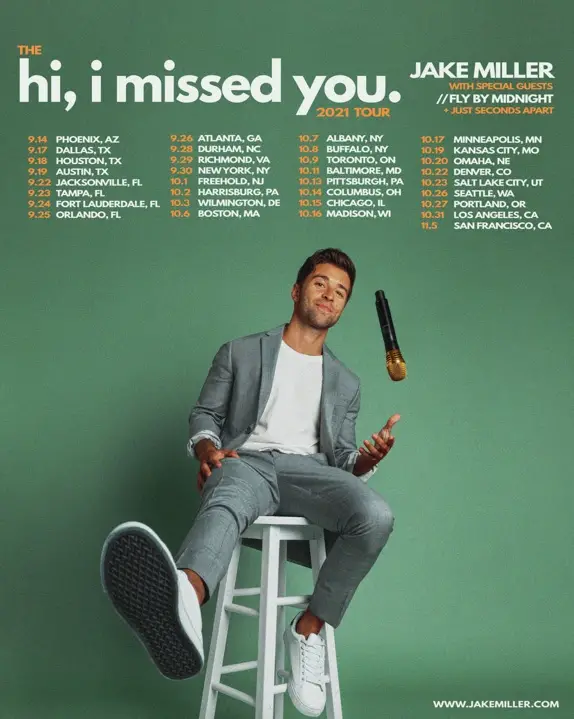 Miller is an independent artist who has gained a following over the years from his music and social media presence. He has over 200 million streams and headlined eight tours throughout the country. Ariana Grande, Shawn Mendes and Fifth Harmony are some of the talents that Miller has shared the stage with.
In 2019 he wrote and produced his six song EP Based on a True Story in his bedroom and received 15 million streams. His single "Wait for You" off the EP made it to Billboard Top 40. Miller became a hit on Tiktok with his viral series "Quarantunes". Throughout 2020, he released eight singles displaying his craft with different sounds.
Miller's "hi, i missed you" tour comes after last year's releases and is the beginning of his journey for 2021. The tour consists of 33 dates and will be stopping in major cities across the nation including New York, Toronto, Chicago and Los Angeles. The stop in New York City will be at Le Poisson Rouge on September 30. Indie pop duo, Fly By Midnight, and the triplet pop group, Just Seconds Apart, is joining Jake Miller on tour. Tickets for the "hi i missed you" tour are currently on sale on Miller's website, with meet and greet packages included. 
Along with the announcement of the tour, Miller also released his newest single titled "I Hope I Die First". The song was written before the pandemic with the help of five of his best friends. It touches on the feeling of having someone that you love by your side and not wanting to live without them. For Miller, the ballad means that even when the world seems crazy, having someone special with you makes things better. The single is available on all streaming platforms through The Orchard.