Central New York's Creative Concerts have announced that Blackberry Smoke will perform at Apple Valley Park in Lafayette, NY on Tuesday, June 29. Tickets go on sale to the general public this Friday, April 30 at 10am at applevalleypark.com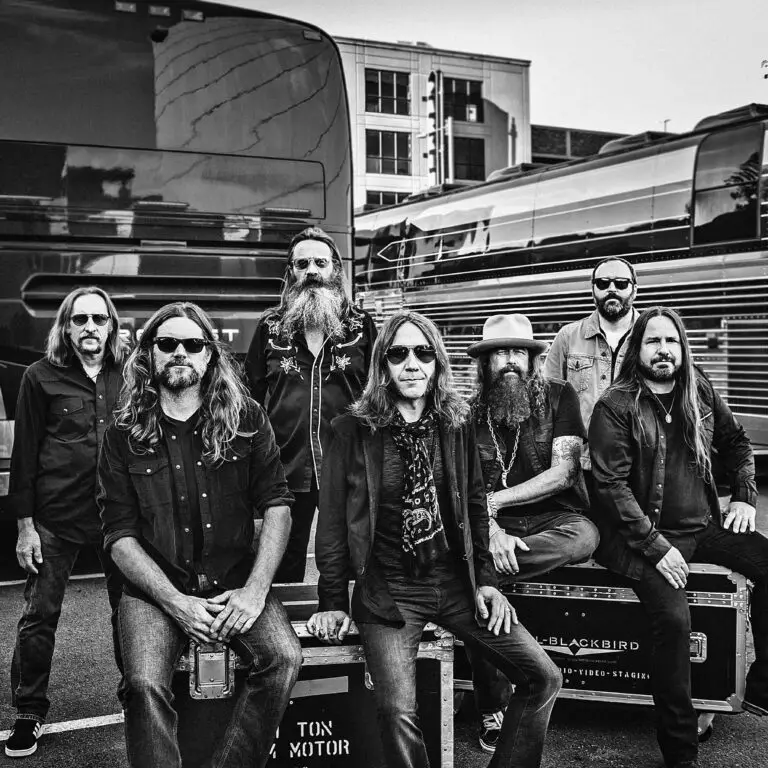 Apple Valley Park is located in beautiful LaFayette, NY. With its rural atmosphere, rolling hills, and expansive fall foliage, it has proven to be a wonderful home to the annual LaFayette Apple Festival since 1973. More recently it has expanded to host other live entertainment events, including a few successful drive-in concerts in the fall of 2020. 
Throughout their career, Blackberry Smoke— vocalist/lead guitarist Charlie Starr, guitarist/vocalist Paul Jackson, bassist/vocalist Richard Turner, drummer Brit Turner, and keyboardist Brandon Still—has embodied Georgia's rich musical legacy, honoring the people, places and sounds of their home state. As the band celebrates their 20th anniversary this year, their reverence for Georgia has only deepened.
On their latest album, You Hear Georgia, the follow-up to 2018's critically acclaimed Find a Light, Blackberry Smoke is further celebrating these roots with 10 new songs that feel like Georgia, accented by the addition of Grammy-winning producer and fellow Georgia-native, Dave Cobb (Jason Isbell, Brandi Carlile).
Over the years, Blackberry Smoke has toured with ZZ Top, Zac Brown Band, and Eric Church, while the group's last four full-lengths reached the top 10 of the Billboard country charts, with two of these albums (2015's Holding All The Roses and 2016's Like An Arrow) landing at No. 1. You Hear Georgia reinforces that the band members have come so far together because they also can rely on one another for support and creative direction, no matter what the circumstances.
Having played music together for so long, it does become a sort of a telepathic thing, where we all are nodding our head at the same time, like, 'A-ha, I know what this feels like,' or what it should feel and sound like. That's what makes it so enjoyable to be in a band: to play with the same dudes decade after decade. Because when you land on something that works to you, you don't want to stop. You want to keep doing it.

Charlie Starr, vocalist/lead guitarist for Blackberry Smoke
Like previous events announced in this outdoor series, events will be socially distanced, with fans being able to purchase tickets in roped-off PODS (Personal Outdoor Dance Space) for parties of 2, 4 or 6. In an effort to create a safe experience for guests, a carefully throughout site plan has been developed allowing for temperature screenings and surveys to be conducted upon entering the event grounds.
To adhere to social distancing guidelines, all PODS are spaced a minimum of six feet apart. A variety of food and beverage options will be available for purchase. Site map and FAQ for the venue can be found at applevalleypark.com/faq