Due to the ongoing pandemic leaving endless musicians and venues in the dark, Tedeschi Trucks Band has postponed their 2021 Wheels of Soul Tour to the summer of 2022.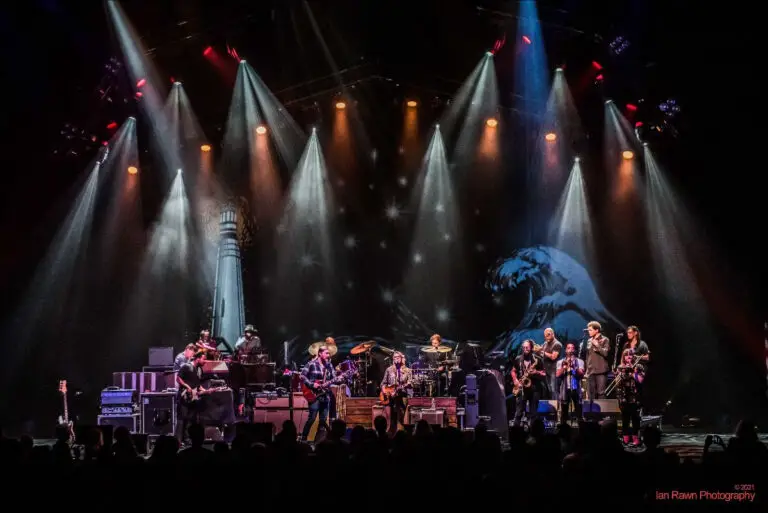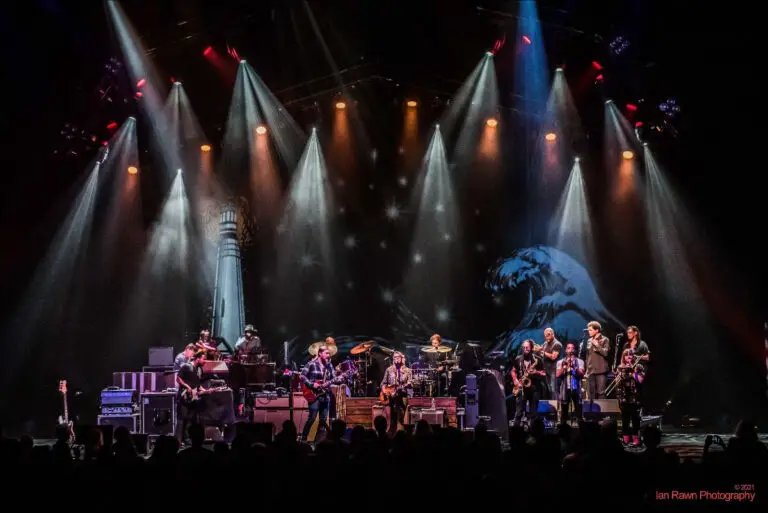 Led by the husband and wife team of guitarist Derek Trucks and vocalist/guitarist Susan Tedeschi, the twelve-member strong Tedeschi Trucks Band is acclaimed by fans and critics alike, and devoted to their presence on stage. The annual summer tour is meticulously crafted, with past guests including Sharon Jones & The Dap-Kings, Los Lobos, and Drive By-Truckers.
The legendary Los Lobos, longtime TTB friends and collaborators, and veterans of 2016's Wheels of Soul will replace St. Paul and the Broken Bones and join the multi-band bill for the 2022 amphitheater run.
"We are extremely disappointed at having to postpone Wheels of Soul again," says Derek Trucks. "We're all missing the energy of live music – and there's nothing like playing these large, outdoor shows alongside bands we admire. We were really hoping to get back on stage and dive into some fun big-band collaborations with St. Paul, but unfortunately, with all the uncertainty, it just couldn't work this year."  
As the world is slowly receiving vaccinations, the band is organizing some socially-distanced, limited capacity concerts for the summer of 2021. However, in 2022, Tedeschi Trucks' Wheels of Soul Tour will be coming to several New York cities such as Canandaigua, Patchogue, and Lewiston. Current Wheels of Soul tickets will be honored for rescheduled 2022 shows. Fans who are unable to attend rescheduled shows should contact point of purchase for refund options.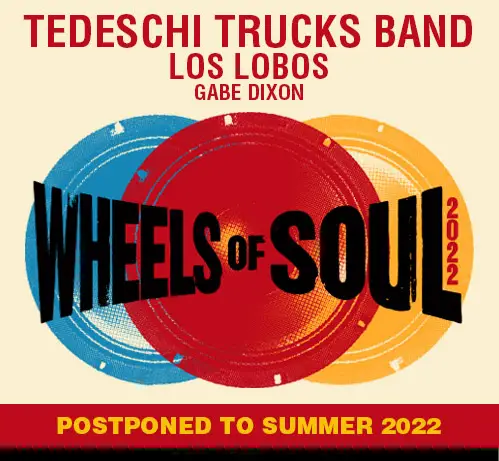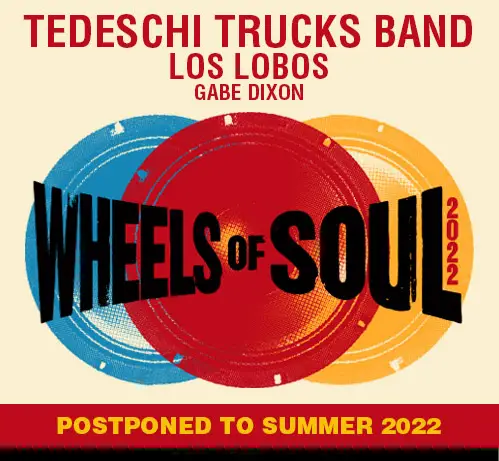 WHEELS OF SOUL – 2021 DATES             NEW 2022 DATES
6/26  Jacksonville, FL Daily's Place              Rschd: 6/24/22
6/27  Mobile, AL  Mobile Civic Center         Rschd: 6/25/22
6/30  Canandaigua, NY  CMAC                    Rschd: 7/1/22
7/2    Saratoga Springs, NY SPAC               Rschd: 7/3/22
7/3    Gilford, NH  BNH Pavilion                    Rschd: 7/2/22
7/4    Essex Junction, VT Midway Lawn       Rschd: 7/9/22
7/6    Philadelphia, PA  Mann                        Rschd: 7/8/22
7/9    Raleigh, NC  Walnut Creek                  Rschd: 7/21/22
7/10  Charlotte, NC  PNC Music Pav            Rschd: 7/23/22
7/11  Cincinnati, OH  Riverbend                    TBA
7/13  Lewiston, NY   Artpark                         Rschd: 7/12/22
7/14  Indianapolis, IN  White River               Rschd: 6/28/22    
7/15  Aurora, IL RiverEdge Park                    Rschd: 7/26/22
7/17  New Haven, CT Westville Music Bowl Rschd: 7/6/22
7/18  Patchogue, NY  Great South Bay        Rschd 7/10/22
7/20-21 Vienna, VA    Wolf Trap                     Rschd: 7/19/22
7/23-24  Atlanta, GA   Fox Theatre                Rschd: 7/15-7/16
7/25 Huber Heights, OH Rose Music Center  Rschd: 7/24/22
7/27  Harrington, DE  Delaware State Fair    Cancelled
7/30-31 Morrison, CO  Red Rocks                  TBA