Add Midnight North to the growing list of bands that are slowly starting to announce upcoming tour dates. The Bay Ara-based rock outfit has announced a string of shows in June that cater to some East Coast states.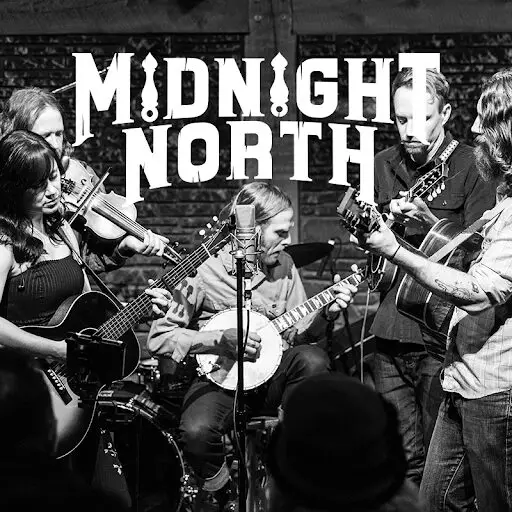 The spring tour begins June 3 in Asheville, NC at the The Grey Eagle and wraps up June 19 in Stowe, VT at Stowe Cider. The tour also includes a gig at Lincoln Hill Farms in Canandaigua, NY on Friday, June 11.
Midnight North Spring Tour 2021
April 18 | Terrapin Crossroads | San Rafael, CA – SOLD OUT
April 25 | Terrapin Crossroads | San Rafael, CA
June 3 | The Grey Eagle Tavern & Music Hall | Asheville, NC
June 4 | Charleston Pour House | Charleston, SC
June 10 | Phantom Power | Millersville, PA
June 11 | Lincoln Hill Farms | Canandaigua, NY
June 13 | Levitate Backyard | Marshfield, MA
June 19 | Stowe Cider | Stowe, VT
June 20 | TBA | Portsmouth, NH
Tickets go on sale today at noon. They can be purchased through the band's website here. You can also listen to some selected tracks from their upcoming album There's Always A Story there.
Rolling Stone hailed Midnight North as the "Best New Act" in its review of 2018's Peach Music Festival saying the band "takes the best parts of roots music and weaves them into a tapestry of rock and Americana. They've opened for such acts as Phil Lesh, The Infamous Stringudusters, Twiddle and Jackie Greene. And they've They've also welcomed the likes of Bob Weir, Luther Dickinson, Karl Denson, Eric Krasno, and Nicki Bluhm to join them onstage.
In the nearly 9 years since their origins in early 2012, Midnight North has established itself as a mainstay on stages in both the Bay Area roots music scene and on the nationwide touring circuit.