The State Theatre of Ithaca has announced they are repairing 293 of their 1,600 seats in poor condition this Spring.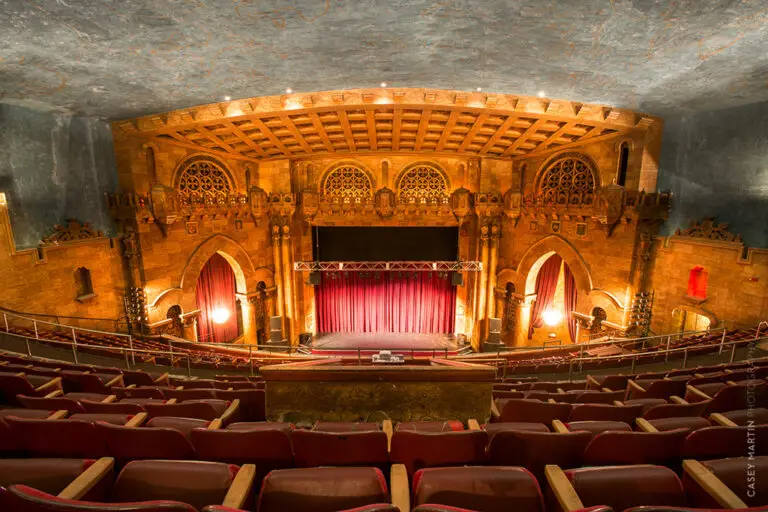 The State Theatre of Ithaca officially opened in 1928 and became a staple in the community as an entertainment venue. The theatre evolved with each era, in the 30s it was more of a cinema house and a second screen was installed in 1976. In the 90s, the balcony was removed and theatrical programs made a return by the Ithaca Performing Arts Center. In 1998, Historic Ithaca took over the building and came with a new roof and updates in lighting and electrical systems along with expertise in running a theatre. The current owners, a non-for-profit organization named The State Theatre of Ithaca Inc. purchased the building in 2009 and has invested over $1 million in improving the theatre over time. Restroom renovations made in 2015 allowed the building's capacity to increase.
The theatre's mission is to enhance Ithaca's cultural life by preserving, operating and promoting the State Theatre as an active venue locally, nationally and internationally. Over 85 shows happen each year and community support allows it to take place. Past events have included performances from Rock and Roll Hall of Famers, classical composers, comedians, local performers and films.
COVID-19 has impacted many venues, and The State Theatre of Ithaca is one of them. In March 2020 the theatre was forced to close its doors which resulted in revenue loss from cancellations and rescheduling. In efforts to keep the theatre going through these times, the Save Your Seat campaign was announced in November 2020. The campaign allowed people to pay $100 per seat in total and it didn't stop until every seat was saved. In less than eight weeks, the theatre reached their goal and raised $160,000. 
While they were in the process of the campaign they realized that about 20 percent of their seats needed improvement. There were seats with tears and holes or there were some that were held together by duct tape. The donations are going to repair and reupholster the seats. Along with the repairs there are two new plaques that will be attached to the seats. The first plaque includes personal messages submitted by Save Your Seat supporters and the second plaque includes the official seat designation. The State Theatre of Ithaca plans to reinstall the repaired seats in May and to reopen with these new seats.