This is the first article in the series "Made in New York," a historical examination of the music history of each of New York's 62 counties. First up – Orange County.
Welcome to Orange County, New York! This stretch of land is the first county in the United States to be named Orange and it shares this name with seven others throughout the country. Located between the Hudson and Delaware Rivers, this area which was first named in 1683 is full of natural and historical wonders.

The county's highest elevation is located at Schunemunk Mountain and its lowest point is at the mighty Hudson River. The Wallkill River National Refuge is home to the smallest turtle in New York and this is just up the road from the Black Dirt Region in Southern Orange County, which accounts for half of the onions grown in New York State. Additionally, the black dirt here has an uncanny ability to preserve the past and more mastodon bones have been uncovered in this area than anywhere else on Earth.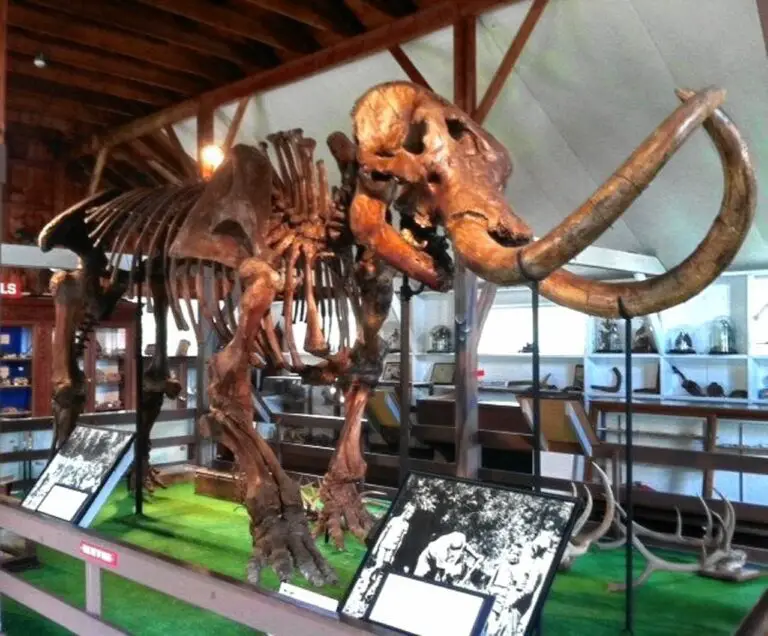 Some of the history in this area is well-known by all, but this county has a surprising amount of it, some of which many people may not be aware. West Point Military Academy, which opened in 1802, is the oldest such school in the U.S. and the first section of the Appalachian Trail was created at Bear Mountain and opened in 1923. But interestingly, Orange County is home to the oldest tree and the oldest carbon-dated human settlement in America.

Orange County has its share of "firsts" as well. It has been home to the first cattle ranch and the first butter factory in America and also the world's first homeopathic mental hospital. And who can forget America's first liquid propelled airmail rocket flight which occurred at Greenwood Lake in 1936.

This county has a few more facts that just need to be shared. Stewart International Airport has a runway long enough to designate it as an emergency landing site for the now-defunct space shuttle. Brotherhood Winery is the oldest continuously operating winery in the country and Storm King Art Center is the largest sculpture park in the country. And finally, cream cheese was first mass-produced in Chester, NY and despite being made in New York, they named their product 'Philadelphia Cream Cheese' and through clever marketing, got its name because the Pennsylvania city was known for quality dairy farming.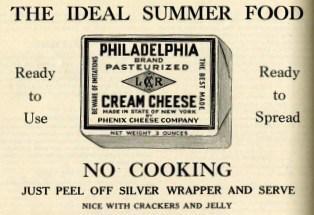 But you didn't come to NYS Music to learn about cheese and turtles; you're here to learn about what Orange County has to offer to the music community.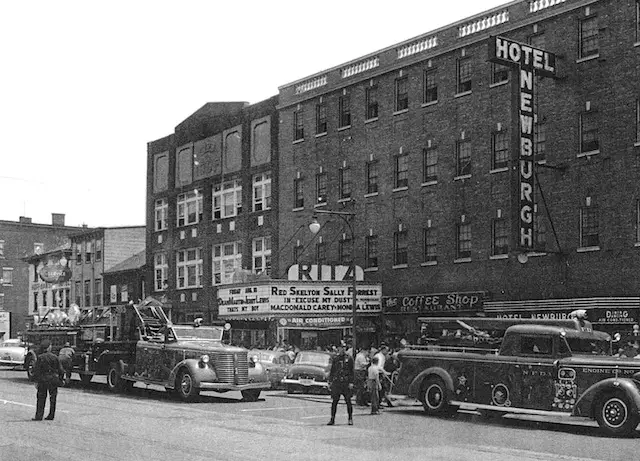 The Ritz Theater in Newburgh is one of the most famous musical venues in the county and has been graced by performances from Ella Fitzgerald, Louis Prima and a then unknown singer named Frank Sinatra. It also, famously, is the venue where Lucille Ball made her on-stage debut and it was also the first time she performed with Desi Arnaz. On the other side of the county, Port Jarvis used to be the home of the State Theater. In its last year of operation, the venue featured both Anthrax and Metallica.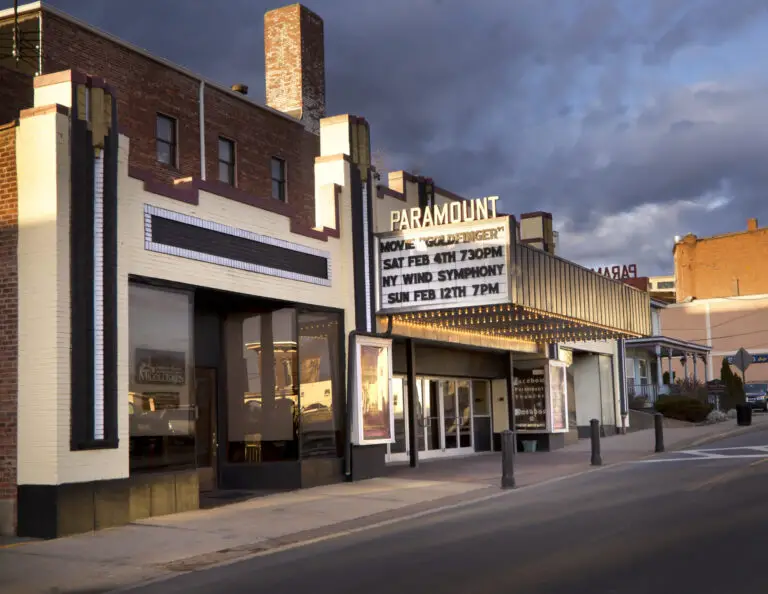 In between these two cities, Middletown is home to the Paramount Theater which was added to the State & National Register of Historic Places in 2002. This venue has seen Johnny Cash, Joan Jett, Jefferson Starship and Blue Oyster Cult play for sold out audiences. And while we can't touch on every venue in the county, one final notable haunt is the BSP Lounge in Kingston. This place was a featured location during King Gizzard and the Lizard Wizard's second U.S. Tour in 2014.
There are plenty of musicians who have called Orange County their home. Let's take a look at the many bands and artists from the area.
Willie "The Lion" Smith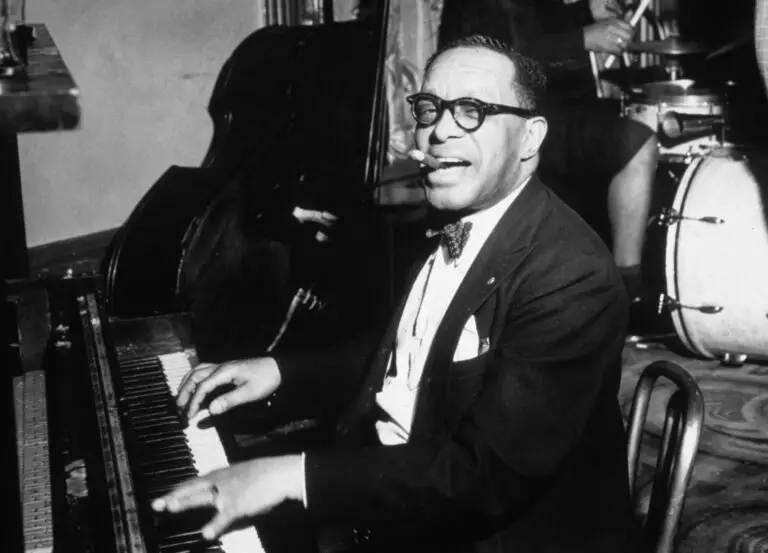 Jazz music wouldn't be the same if it weren't for one particular resident of Orange County. Willie "The Lion" Smith was born in Goshen, NY in 1893. In his younger years, he discovered his mothers broken down organ in the basement and she taught him all of the melodies she knew, despite the instrument missing most of its keys. He started playing music at local clubs as he got older and one day he discovered a newspaper advertisement for Marshall & Wendell's piano store in Albany with a contest to guess how many dots were printed in their ad. After winning the contest, an upright piano was delivered to his house and he continued to play various rags that he learned in those clubs.

In his late teens, he was finally playing in NYC and Atlantic City before serving in World War 1 where his reported bravery as a gunner earned him the nickname "The Lion." He was back playing clubs in NYC by 1919 and not only made his first record a year later but helped develop a new piano style that is now known as "stride." That record in 1920, called Crazy Blues, recorded with a singer named Mamie Smith, is generally regarded as the first recording of the blues.
During this time, Smith became a mentor for many up-and-coming musicians, most notably Duke Ellington. Duke was once quoted saying, "Willie The Lion was the greatest influence of all the great jazz piano players who have come along. He has a beat that stays in the mind."

Orange County celebrates Willie "The Lion" Smith Day on September 18.
The Kalin Twins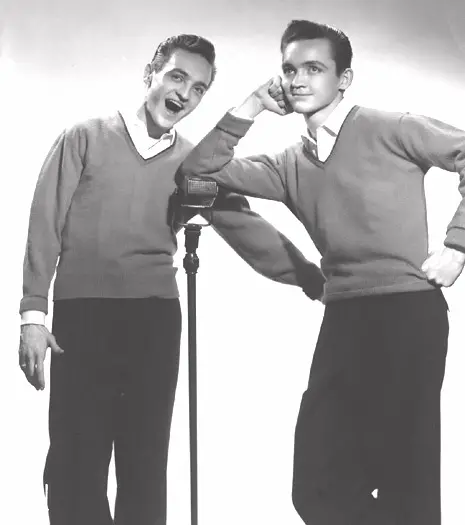 Hal and Herbie Kalin were born in Port Jervis on February 16, 1934. Although they wouldn't become stars until their late 20's, their first "performance" together was at the town's Christmas party when they were both five years old. At the age of 18, Hal was drafted into the U.S. Army and he and his brother kept in contact during his service, sharing songs they had written and writing about future plans to make it big in the music industry.
The twins were signed to the Decca Records label after Hal's return and although their first songs failed to chart, they did appear on the Milt Grant Show and performed live. It wasn't until searching through a bunch of demo tapes from writers that they discovered the song "When," which they thought would be a hit. Released as a B-side on their single "Three O'Clock Thrill," "When" eventually peaked at #5 on the Hot 100 charts and made it to #1 on the UK Singles chart and also #1 on the US R&B chart. They weren't one-hit-wonders though as they had a number of other charting tracks including "Forget Me Not," which reached #12 on the Hot 100.
Pardison Fontaine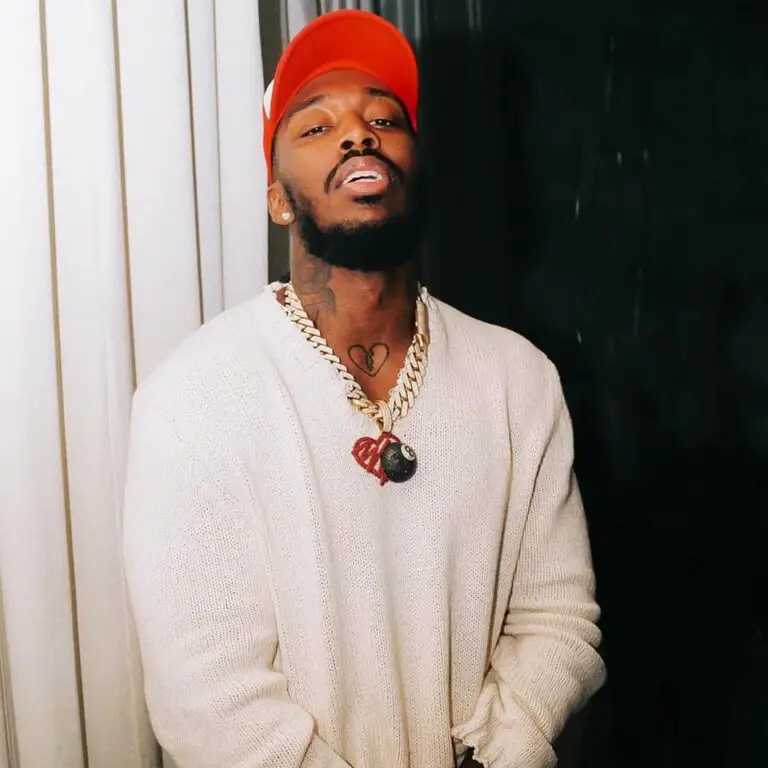 Jorden Thorpe, better known as Pardison Fontaine, was born in Newburgh, NY in 1989. At an early age, he started rapping on his Talkboy and decided during his college years to drop out and commit fully to his hip-hop aspirations. He first gained acclaim with his 2013 song, "Oyyy" from his debut mixtape titled 'Not Supposed to Be Here' and filmed the music video for the track in his hometown. This song caught the attention of Cardi B and Pardison has since contributed as a songwriter to her for numerous songs, most famously her single "Bodak Yellow."
Cardi was also featured on Pardison's breakout hit "Backin It Up," which hit #40 on the Billboard Hot 100 chart and has garnered over 166 million views on YouTube. Pardi has co-wrote with Kanye West on more than half of the songs on Kanye's 2018 album, Ye, including "Violent Crimes" and "Ghost Town." In addition to these, Pardison co-wrote the track "South of the Border" on Ed Sheeran's No.6 Collaborations Project.

Pardison still represents his roots in Newburgh and loves giving back to the community. He has donated jerseys to the local Newburgh Steelers football team, participated in a turkey drive and also a bookbag giveaway to help local school children. His new album, Under8ed, was released in November of 2019 which he has described as "the story of my city."
pErFect ThYroID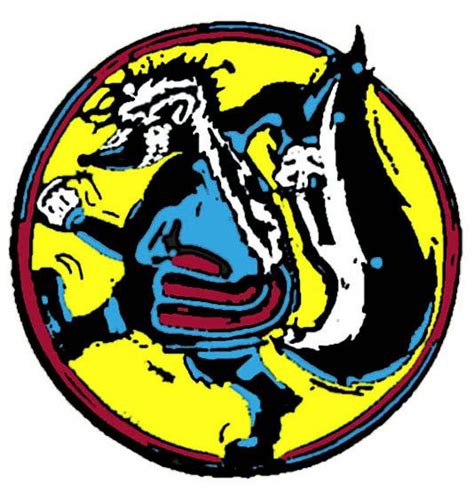 Throughout the 90s, one band in particular made waves throughout the Hudson Valley with its new brand of musical fusion, fun live shows and of course, it's infamous Skunk logo. Hailing from Orange and Ulster County, Perfect Thyroid was formed in 1991 and while its lineup changed throughout the years, the band originally consisted of brothers Chris and Bill Hanson, Chris Snykus, Jaf Farkas, Shawn Rice and Jen Polcari. Combining the ska, funk and punk, reggae and jazz genres into their musical stylings, Thyroid became well known for calling this new sound "Skunk".
PT toured full-time for over 20 years and put out 5 albums during that time, including "Musical Barnacles," which Alternative Press selected as a "Ska-Punk Essential Album." They were also featured on the soundtrack for the 1998 Disney movie, Meet The Deedles. Throughout the tenure over the last 2 decades, they've had a plethora of incredible musicians join them in studio and on stage, including Dean Jones, Joe Cuchelo, Jason Foster, Mike Bove, Jon Stern, Sam Lapidus, Sean McLaughlin, Ben Acrish and Goshen's own Shane Kirsch.
While the band has still played occasional shows throughout the last decade, most of the current lineup can also been seen in another area band called The Big Shoe. The members of Perfect Thyroid continue to call the Hudson Valley their home and will always be a shining example of what bands from New York State bring to live music scene.
William Fullerton Jr
William was born in Newburgh in 1854 and was the only son of William Fullerton, a famous New York lawyer. At age 17, he published 'Silver Strains' which is now located in the Library of Congress. He left for Europe to study music in Germany and ended up living in London where he published a number of popular compositions that were dedicated to members of the Royal family. During his time in London, he lived with a famous painter and stage designer named Percy Anderson and these two would go on to have success with the opera named 'Lady of the Locket.' Following this, he set to work with Anderson on another light opera titled 'Waldemar: Robber of the Rhine' before succumbing to tuberculosis in 1888. While many of his works have been lost to history, 'Spanish Serenade' still exists online and can be heard below.
Dubois Alsdorf
Newburgh has a rich history of music and dance over the last century and a half, and that is thanks to the Alsdorf Dance Academy. Dubois Alsdorf was born in Wallkill, NY in 1827 to parents George and Catherine. At an early age, he showed a talent for music which he received from his father George and his parents sent him to New York City to begin an apprenticeship. Studying under famed orchestra leader and composer William Alpo, Dubois learned from Alpo's musical experiences playing with Francis Johnson. Johnson was the first American musician to tour Europe and introduced the U.S. to the idea of open-air concerts, which had a lasting impression on Dubois. After his apprenticeship, Dubois formed one of the first regional brass bands, the Alsdorf Band, which according to the Historical Society of Newburgh Bay and the Highlands, made their debut on the Courthouse steps of Newburgh in 1849.

Alsdorf also began his own orchestra which played in prominent vacation spots like Lake George and Saratoga Springs and locally for dance classes, which gave him the opportunity to learn dance instruction. This set the stage for him to open the Alsdorf Dance Academy, whose first location was in Newburgh's own United States Hotel. The school was soon teaching dance to the people of Newburgh and Orange County alike and this history of dance education continued as his three sons followed in his footsteps. Charles, Simon and Ulysses Alsdorf taught at the Dance Academy at 93 Liberty Street in Newburgh, which featured a grand ballroom and rooftop garden for public performances. The first soiree at the Alsdorf Academy took place in 1849, but the Dubois family continued this tradition for nearly a century, teaching Newburghers dance and music for generations.
The Heavy Pets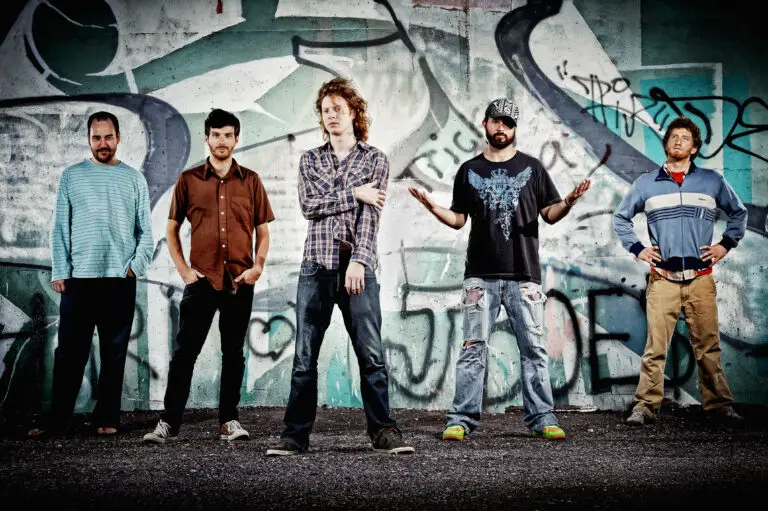 The Heavy Pets are considered a Florida-based band through and through, but their roots run deep in Orange County. Guitarists Jeff Lloyd and Mike Garulli as well as Bassist Joe Dupell became friends while going to high school in Goshen, NY and formed a band named Anthem before starting the first iteration of The Heavy Pets. College sadly got in the way of music, but once that was done, Dupell invited Lloyd down to visit him in Florida. Shortly after his arrival, Garulli came down as well, setting the stage for The Heavy Pets to reform.

Their first show in South Florida occurred in 2005 and the next few years were nothing short of exceptional for the band. In a 2006 contest to select a local band to play the Langerado Music Festival in Florida, The Heavy Pets beat out 350 other bands and were on the same lineup as The Flaming Lips, The Disco Biscuits and Robert Randolph. Two months later they were selected as the "Unsigned Band of the Week" by High Times Magazine. The following year, they put out their first album, Whale, and have released seven additional albums since then.
While the band's lineup has changed slightly over the years, their love for playing live shows and especially music festivals has not. The Heavy Pets have played more than a dozen different festivals and over 1,000 live shows since 2005 and have even held their own fest, Pet Zoo, three times in Pennsylvania and New Jersey.
Corey Glover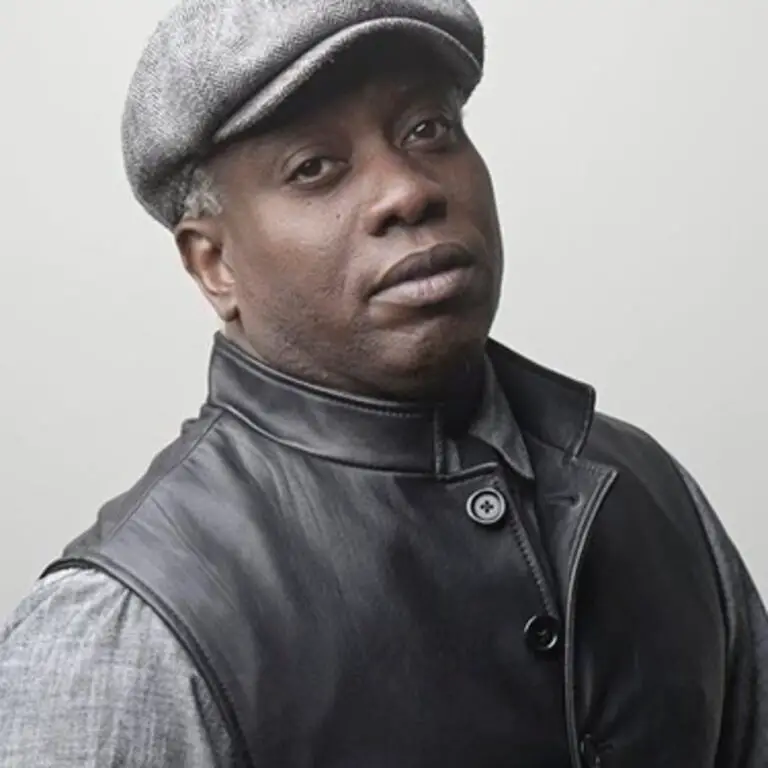 Corey Glover, best known for his work with Living Colour and also for touring with Galactic wasn't born in Orange County, but he re-located there in the last decade. While you may recognize his face from the movie Platoon, Glover's voice is known the world over from Living Colour's hit 1988 song "Cult of Personality." Glover has also been in such bands as SKAndalous All-Stars and Vice and has even toured as a vocalist with the "A Bowie Celebration" Alumni Tour.
During the beginning of the last decade, Glover started playing with a number of jam bands. He sang with Robert Randolph as well as Soulive for a number of shows and also toured as a vocalist with Galactic from 2011-2014 after seeing them at Irving Plaza in NYC and joining them on stage at that show. He is still touring with Living Colour and most recently started two new bands. He started Ultraphonix with Dokken guitarist George Lynch and a metal project called Disciples of Verity with former members from Negative Sky and God Forbid.
So there you have it. Orange County has, without a doubt, a rich heritage of musicians and venues and an impressive amount of history surrounding it. From rock to hip-hop, the Hudson River to the Delaware River and the Philadelphia Cream Cheese company to the country's first rocket-propelled airmail test. The contributions from the residents in this county can't be glossed over and it'll be a standard that you'll find throughout our series on the Counties within New York State. Next up, Cortland County!