Gayle's Broadway Rose is known for their singing Broadway servers and their extravagant milkshakes. On June 19, the restaurant is having a grand reopening featuring Broadway stars Kimberly Marable and Haley Swindal. The two will perform alongside the Singing Servers.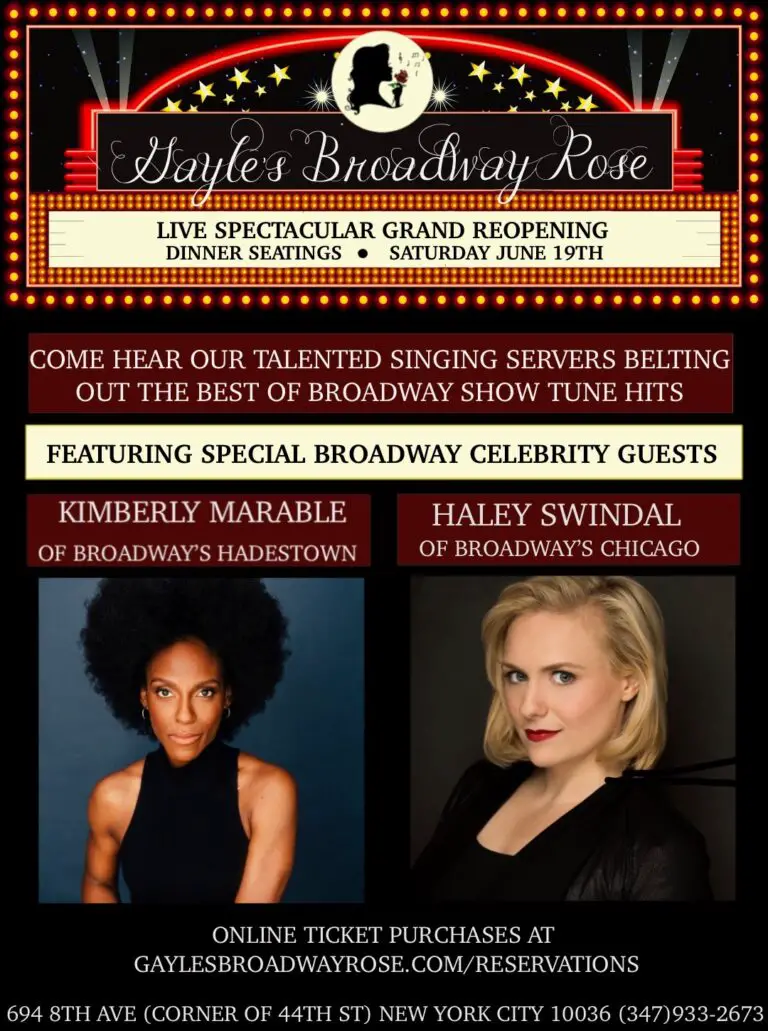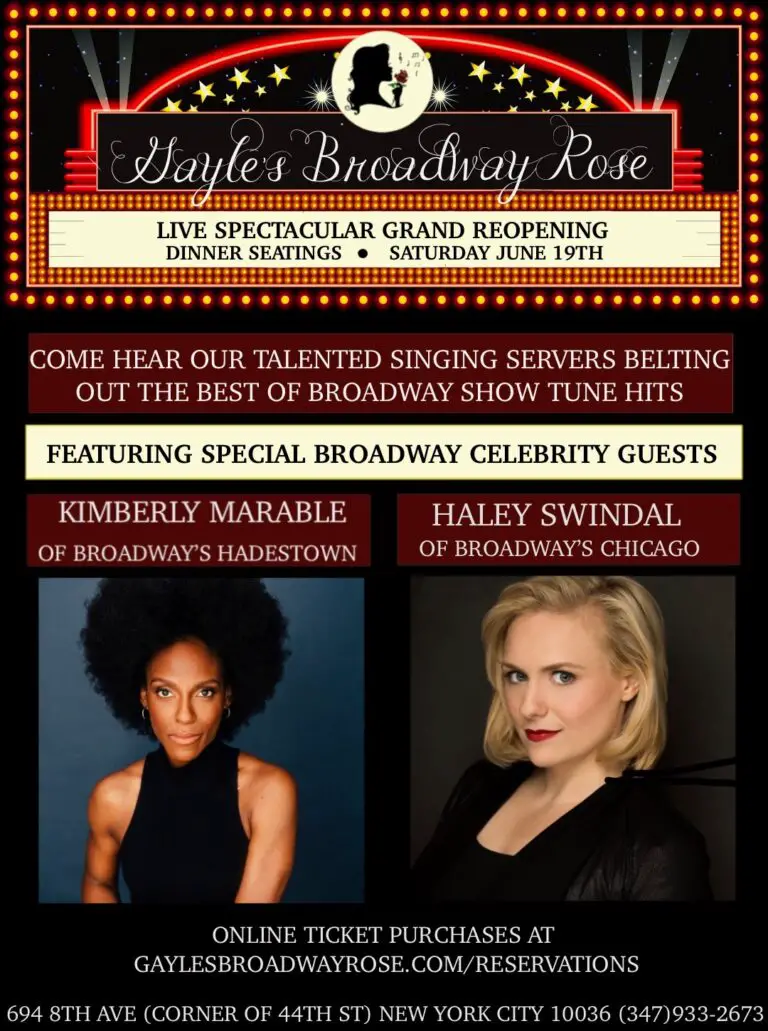 Kimberly Marable currently stars in the Broadway production Hadestown. Additionally, she has been in productions of The Lion King and Sister Act. Haley Swindal is presently in the Broadway production of Chicago and has also previously starred in Jekyll & Hyde. 
Gayle's Broadway Rose partnered with the Broadway and West End Community in order to keep the Broadway spirit alive with theaters closed. The talented Singing Servers and Broadway and West End show cast members have teamed up to produce a Virtual Celebrity Duet Video Series. 
Come on out to Times Square on June 19 to help support the Arts and Broadway's Theater District. All tickets for the grand reopening are available by advance purchase only here. Check out the Gayle's website for additional information.
---
Gayle's shares: Our video below featuring Broadway Celebrity performer Laurel Harris accompanied by Marc Christopher from Gayle's Broadway Rose… the song is Beauty and the Beast from Beauty and the Beast! Laurel Harris currently stars in the Broadway production of Jagged Little Pill, and has played the roles of Jill and Mary Jane Healy! Laurel also starred as Elphaba in the Broadway production of Wicked! Previous Broadway credits include Beautiful: The Carole King Musical, In Transit, and Evita! Viewers can make a donation to a special charity that Laurel has chosen: stopaapihate. Thanks to Michael Aaron for his fabulous audio/video production services!