Jazz at Lincoln Center announces their 2021 gala concert: Innovation + Soul. The gala concert will take place virtually on April 15, 2021 at 7:30 PM EST.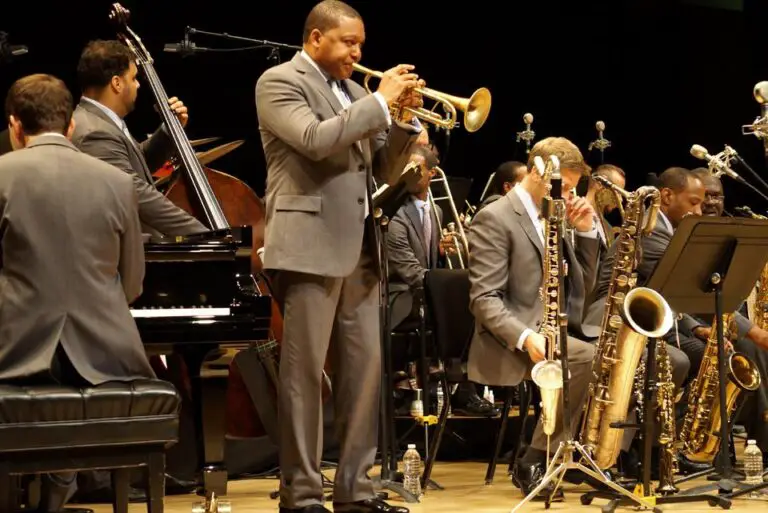 The summer concert series at Lincoln Center started in 1987, later fully orchestrating the achievement of opening the world's first venue designed specifically for jazz in 2004. Their mission is carried out through four elements—educational, curatorial, archival, and ceremonial—capturing, in unparalleled scope, the full spectrum of the jazz experience.
The gala concert will feature the Jazz at Lincoln Center Orchestra with Wynton Marsalis who is known as the heartbeat of the organization. The performance will be pre-recorded at Rose Theater in Jazz at Lincoln Center's Frederick P. Rose Hall in New York, New York. The concert is being put on because of National Jazz Appreciation Month. It will attempt to not only  honor the music but the artists and figures who have made outstanding contributions to jazz. 
Some of the line up for the performance include Jazz at Lincoln Center Orchestra bassist Carlos Henriquez, percussionist and vocalist Pedrito Martinez, and trumpeter Michael Rodriguez. It will also feature appearances by President Bill Clinton, actor Anna Deavere Smith, jook dancer Lil Buck, vocalist Veronica Swift, and pianist Sean Mason throughout the evening. 
The group will perform Henriquez' composition, "2/3's Adventure," a piece that travels between mambo, swing, and guajira, and demonstrates Henriquez' absolute mastery in orchestration and grooves. This song has been a hit for the group for over a decade. It has been featured in the Orchestra's songbook in shows and the band's recording of it remains one of Blue Engine Records' most popular downloads.
Innovation + Soul performance-only passes are $30.00. Following the premiere on April 15, ticket holders will have on-demand access to the performance portion of the event through April 25. For virtual gala tickets and packages, and information on ways to contribute to the Center in a meaningful way, visit their website here.