Guitarist Joe Bonamassa announces a one-night-only livestream concert at the iconic venue, Austin City Limits on April 1st, at 9PM EST.
The livestream, broadcasting worldwide, will raise money for musicians and artists in need. Bonamassa is returning to his blues-rock roots with a power trio performance and a setlist curated by his fans.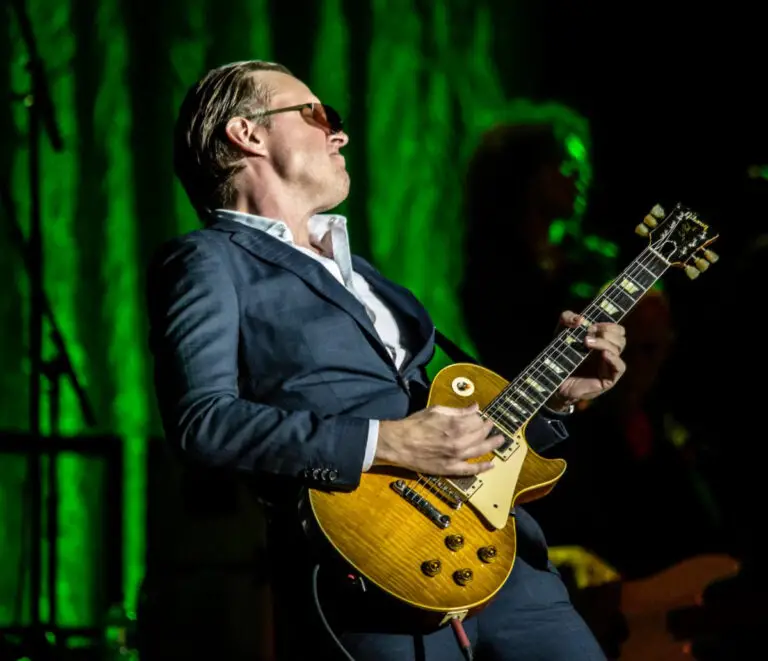 Joe Bonamassa is bringing his blues-signature sound to the homes of fans all across the world, even though he is known as "always being on the road." His set will include members Anton Fig from Late Night David Letterman and Steve Mackey on bass. It will be a rare power trio!
Austin was one of the first cities in which Joe Bonamassa played as a three-piece, with Austin City Limits, a national landmark music venue, having been awarded "Best New Major Concert Venue" by Pollstar. Over the years, the venue has been home to legendary artists such as B.B. King, Santana, Peter Frampton, Paul McCartney, and Bonamassa himself, as well as many other artists. Bonamassa's energy will take over the stage, making his own impact on musical history.
The setlist will be curated by his fans, selecting from his 24 #1 albums. The cuts chosen from his extensive catalog will delight his fans and charm new ones with his virtuosic guitar playing and incredible energy.
To enjoy this captivating event, you can purchase tickets here . Tickets start at $30 and increase for deluxe packages, including merchandise and passes to his other on-demand live performances. There will also be a VIP package where members will have their photos and names featured in the live stream credits as a virtual audience member.
Bonamassa is a two-time Grammy nominated artist and hailed as one of the greatest blues guitarists of all time. Joe recently received his 24th #1 album on the Billboard Blues Chart with the studio album Royal Tea, a nod to his British heroes, recorded at the legendary Abbey Road Studios.
His musical programs Fueling Musicians and Keeping the Blues Alive foundation have raised hundreds of thousands of dollars for struggling artists over the past year. To learn more about Joe Bonamassa, visit jbonamassa.com.