No Showers On Vacation sounds about right. Now, wouldn't that make you stink? Well, yeah of course. It is fitting then that this Burlington group's funk is so strong it can kill a hippo. And jokes aside, this Phish-inspired group really does know how to bring their A-game while keeping things fun and exploratory.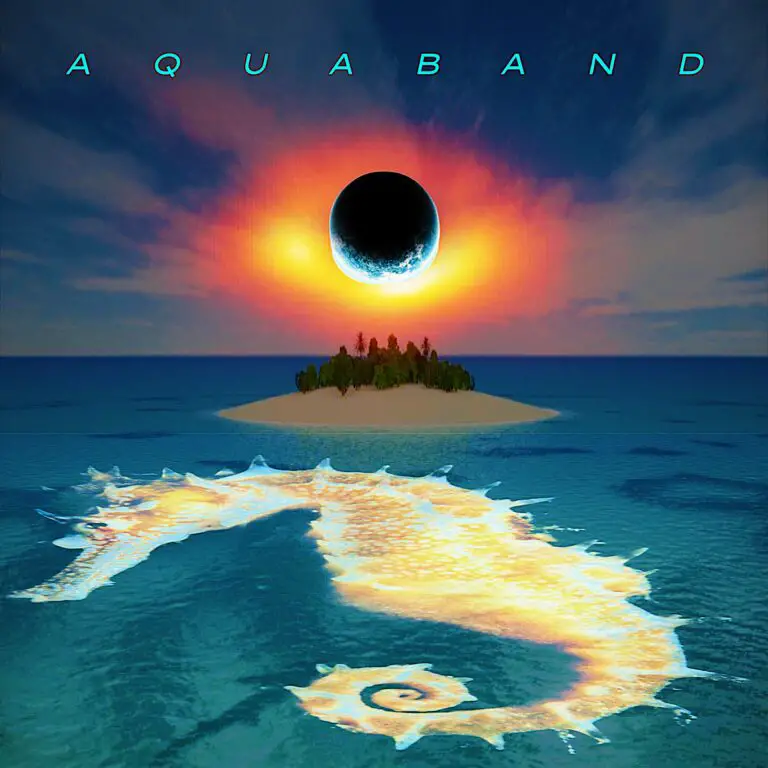 This second pandemic release, AQUABAND, is true to the group's sound and intentions. The album is terrifically produced and the compositions are very well organized considering this is a group that releases material at a good rate. Sam Lyons (drums), Emmett Lurssen (guitar), Alden Nichols (keyboards), and Pat Maley (sax) form a very good jam group. It is worth noting that this is only their second release, after debut EP Bath Time: Miami. Spoiler alert: this album is well worth your time.
The first track, "Chestnut" features a rambling but consistent piano riff that leaves room for a ton of various solos. The eccentric beat forms itself into a Santana type jam, while a dirty guitar solo paves the way back to the piano riff. There is nothing missing here, aside from more sax (and even then, you better hold onto your hats cause this album just started). Throughout the beginning, the listener sees the piano taking center stage.
The keys introduce a lot of the themes of the song and bring in the rest of the band. The bass divides the chord structure, navigating its way around the low end with a steady groove. The guitar sits back when it should and finds its way into the spotlight only when called upon. In a band of this style, it is often the case that one instrument will win a power struggle for being the most heard- that is not the case at all with No Showers On Vacation. Here we have a group that meshes really well and leaves space for every aspect of their music to shine.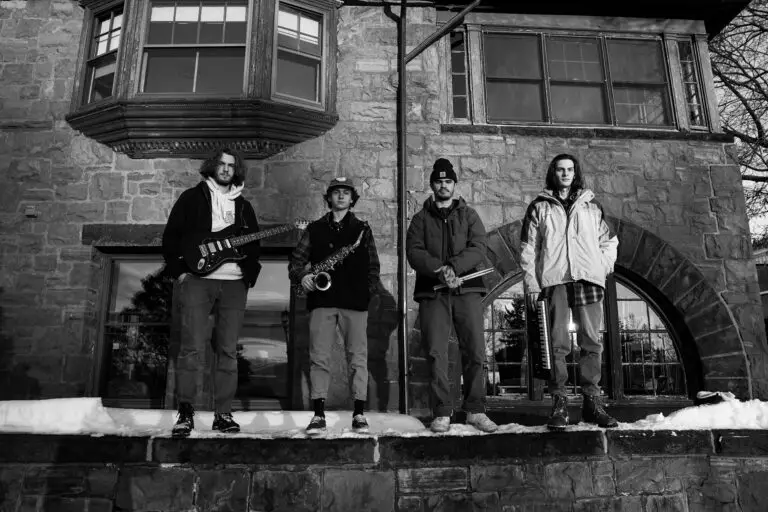 One that will get listeners up and active is "Sinkko." Really, the only thing listeners might want more here is…literally more! The song hooks you in and then sets you free. It is easy to listen to this one a few times to soak in the vibes and the bouncy rhythm. "Amtrakk" features a beautifully organized instrumental that harkens back to a lot of 70's jams. This is something you likely do not hear a lot of, coming from a band writing music today. The song has a progression that feels like you are actually traveling on a train (minus sitting next to someone who did not shower on their vacation). The charging, locomotive piano and beat drop off to a grand, empowering progression that can be likened to driving out of a tunnel onto a mountainside road.
The beauty of what the band puts together here compared to the dirty funk in something like "Chonk" gives this album a whole of re-listening value. Highly recommend, and keep an eye out for when No Showers On Vacation are able to get back out to their live element! Find them on Instagram to keep up to date.
Key Tracks: Chonk, Amtrakk, Gold