Summer Camp Music Festival will plan to celebrate its 20 year anniversary this summer over August 20-22, and promoters are expecting it to be "truly special."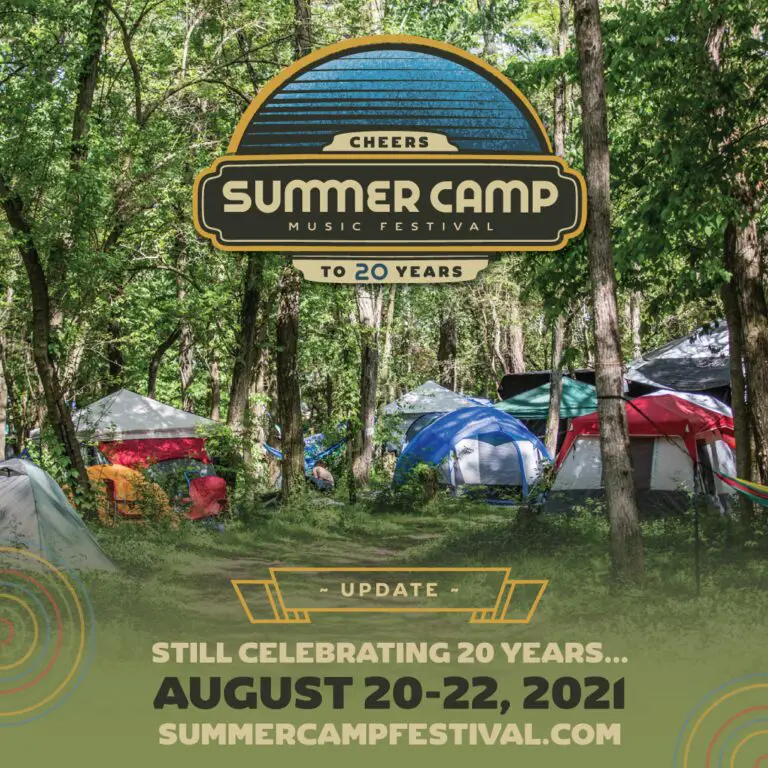 2020 was the first year in over 20 years that the festival has taken a long break from their patrons. Jay Goldberg Events & Entertainment created the festival back in 2000. Since their first year, the festival has always held its place at Three Sisters Park. COVID-19 protocols forced the festival to reschedule their original dates, which was Memorial Day weekend.
We realize that Memorial Day Weekend isn't going to be
feasible, but we're excited to look towards the future and gather once again in late August to celebrate life, love, and music. We are again happy to say that the vast majority of our lineup is able to join us in August for
our 20th anniversary celebration.
The festival's lineup includes three days of moe. and three days of Umphrey's McGee across various stages. The camp is known for its spacious fields for shows and late night events with eclectic artists and bands. In 2001, the festival was able to bring in around 1,000 fans. Now, they have thousands of attendees who enjoy the welcoming aspect of the camp grounds.
Through the years, the festival has held performances from big names like The Flaming Lips, Primus, Umphrey's McGee, Moe. and more. The festival's website will announce more performing bands and artists over the next coming weeks. Any tickets bought for the previous date will roll over and additional information on new tickets and refunds will be announced soon.