Where else can you get a steak and jazz performances all in one spot? Step back nearly 90 years and visit Hickory House.
A New York jazz club located on West 52nd Street, Hickory House was opened in 1933 by John Popkin and was a swinging venue and a great spot to grab cocktails and dinner before a show.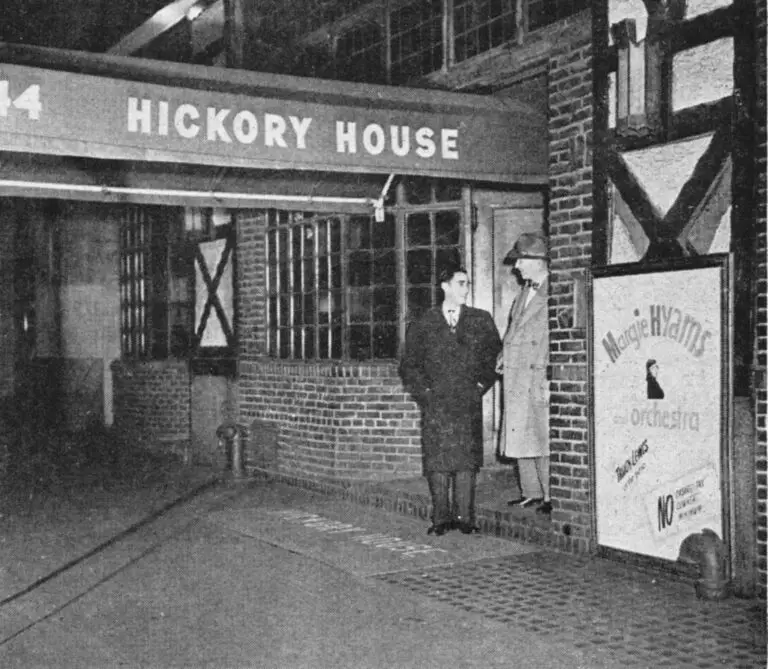 Located in a stretch of midtown that was crowded with jazz clubs in the 1940s and 1950s, Hickory House stood out because they also had a branch in Miami Beach, as seen on the menu cover.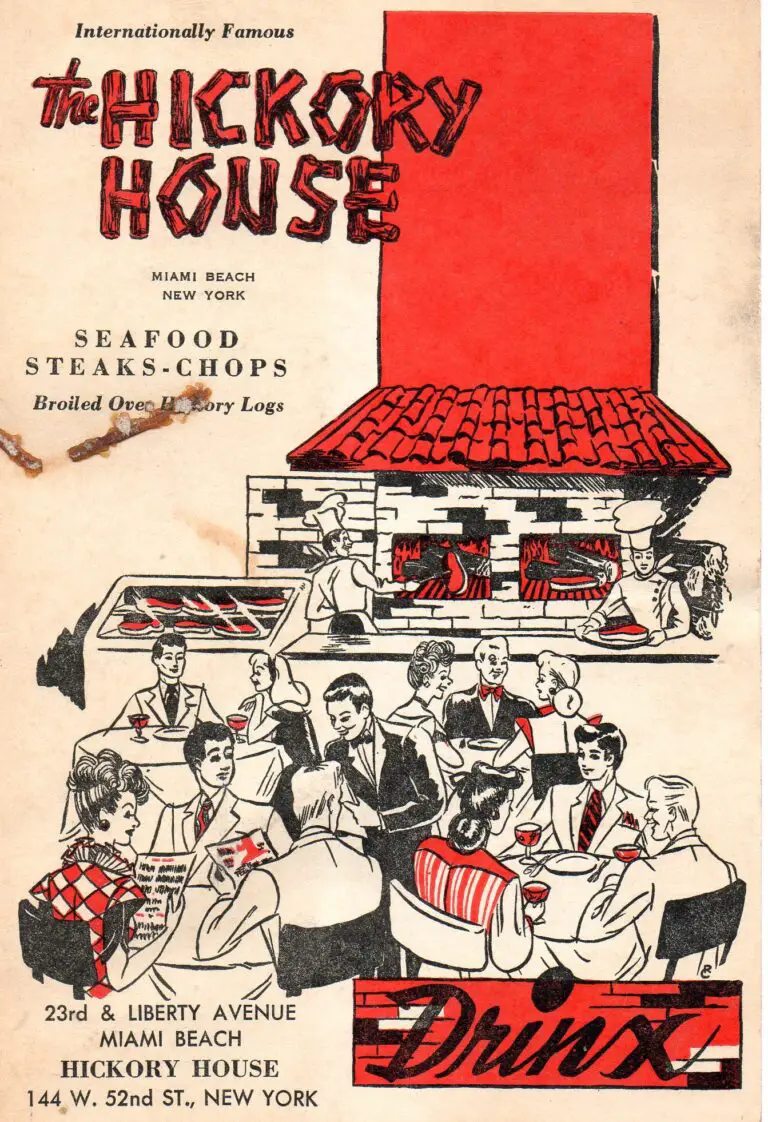 With the 18th Amendment repealed in 1933, post-prohibition New York City hit the bars and drank without abandon, and the cheap prices for the time show it.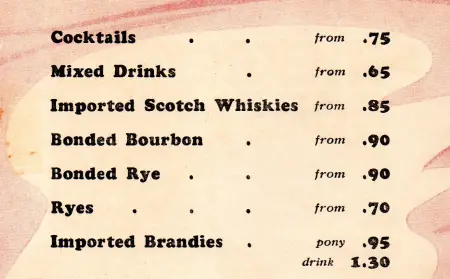 The music from the club is somewhat lost to time, but we know that Marian McPartland, as well as the Jimmy McPartland Sextet performed at Hickory House, as well as Hot Lips Page, Zutty Singleton and Jutta Hipp.
In 2014, NPR profiled Hickory House Trio, a 1950s group of Marian McPartland, Bill Crow and Joe Morello, the latter of whom was part of a reunion session in 1990. Morello fielded offers from both Benny Goodman and Tommy Dorsey, but ultimately went on to work with a small group taking a new direction in jazz led by Dave Brubeck, notably on his "Take Five."
NPR notes that during the 1950s when McPartland and company were playing the Hickory House, jazz musicians including Duke Ellington, Billy Strayhorn, Oscar Pettiford and Thelonious Monk, would stop by the club for a meal and to watch the band. Some would even sit in with the trio, and after coaxing, Ellington might join them on the bandstand (it didn't hurt that he shared a publicist with the club.)
Although all trace of Hickory House is gone, it continued to be in operation at least until 1964. See more images of the venue, and what 52nd Street looks like now, at JAZZ LIVES.
A similarly named venue, The Hickory Log, located on 47th St., and known simply as Lou Terrassi's. also hosted jazz performances. While the two venues share a name, they do not seem to be related, and a connection between the two venues is unable to be discerned.
One recording from The Hickory Log, made available by JAZZ LIVES, provides a glance at a half-hour broadcast recorded at the lost venue. With host Aime Gauvin, a.k.a. "Dr. Jazz," featuring musicians from the Jimmy McPartland Sextet: McPartland (cornet), Dicky Wells (trombone), Cecil Scott (clarinet), Joe Sullivan (piano), Walter Page (string bass), George Wettling (drums) and Marian McPartland (piano).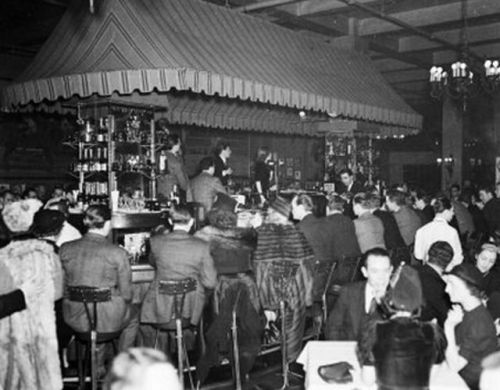 The band is introduced by Leonard Feather, who chats with both McPartlands, amid serene ambiance that is comparable to Central Plaza or Stuyvesant Casino at the time. Listen closely and you'll hear the crash of dishes, as the stage and kitchen were located near each other.
Performances on Jazz Club U.S.A. from 1952 include "Love Is Just Around The Corner," "Tin Roof Blues," "Embraceable You," "Baby Won't You Please Come Home," and "Sweet Georgia Brown."