Westcott Community Center announced a fundraiser for a new van that they call the Vantastic Fundraiser. The fundraiser is being put on by Joe Driscoll and will host a variety of performances via Facebook live on February 11, 2021 from 7 pm to 9 pm EST.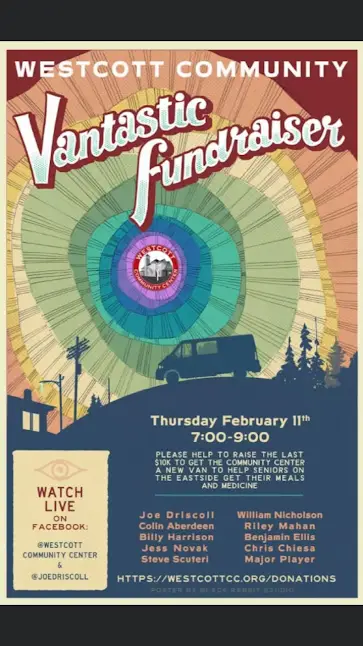 The Westcott Community Center is a non-profit organization based in Syracuse, New York. Their mission statement is "Investing in their community by offering essential services and engaging programming to embrace the diverse needs of all." The center is open 9am-4:30pm Monday through Friday for various programs and activities seven days a week.
Westcott Community Center provides over 5,000 rides every year to older adults on Syracuse's East Side and access to services necessary to lead full and healthy lives. People are dependent on "Westcott Community Center's United We Ride Transportation Program" which makes it so they have access to  medical appointments, pharmacies, grocery stores, banks, and the Westcott Community Center congregate meals and Basic Needs Pantry services. All this would not all be possible without reliable transportation.
Unfortunately, it has come time for the Westcott Community Center's 14-passenger van, which was purchased in 2003, to be replaced. The new van will cost $45,000 in total. The online music event is an attempt to help the organization raise funds to purchase a new van. The fundraiser throughout their #WestcottCCRides initiative first kicked off August 15, 2020.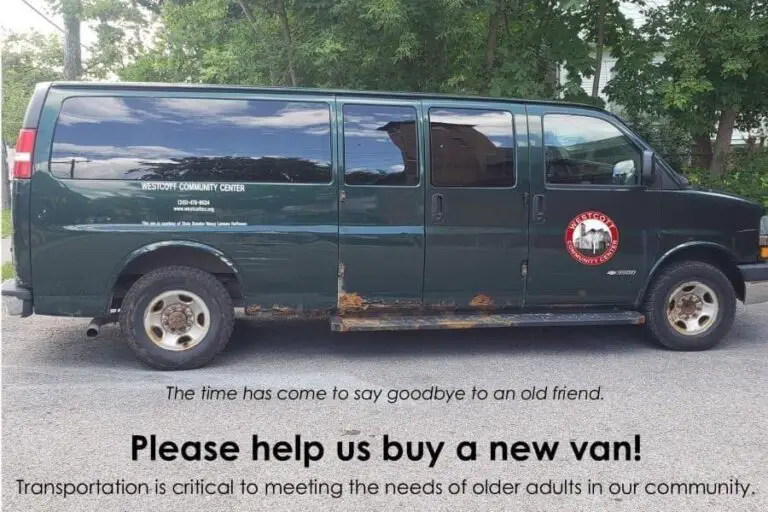 The Vantastic Fundraiser will host performances from Joe Driscoll, William Nicholson, Billy Harrison, Jess Novak, Steve Scuteri, Riley Mahan, Larry Hoyt, Major Player, Benjamin Ellis, Colin Aberdeen, and Chris Chiesa. It can be viewed on Facebook live on both Joe Driscoll's and Westcott Community Center's pages on February 11, 2021 from 7 pm to 9 pm EST. Although the event is technically free, any donations to support the van would be greatly appreciated. 
For more information on the Westcott Community Center visit their website.