NYS Music's Best of 2020 series concludes with a look at the best Tours and Drive-In shows of a year we'd all like to forget. When the music industry shut down in mid-March, it was sudden and continues to last into 2021. Few bands got to go on a 'real' tour, given there were roughly 11 weeks in which to tour, and the coldest months of the year, at that. Still, a few bands went out on a Winter 2020 tour, making stops in New York State and surrounding areas. Be sure to check out the best Streams, Covers and Jams.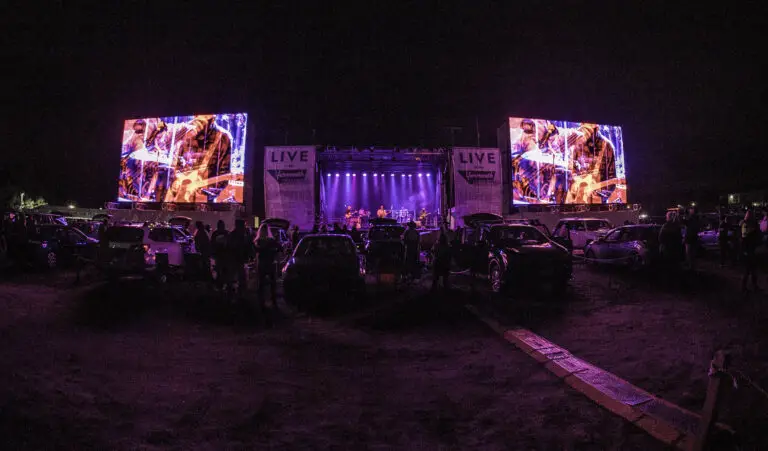 Goose announced shows in Williamsburg for late January, 2020, and immediately added a second, and smaller third show, due to demand. Their shows at The Music Hall of Williamsburg were two of the best of their tour.
One band, Twiddle, celebrated their 15th year as a band with a Roots Tour of their own, streaming the multi-week event that looked at the venues they got their start in across Vermont, wonderfully recalled by Ryan Dempsey. In addition to these shows, Twiddle performed at multiple Drive-In shows across the Northeast, including New Jersey and Essex Junction, VT.
All that after a cross-country tour running from January through early March. The band had an impressive 2020, performing shows in Colorado to start 2020 with "Somewhere on the Mountain" in Frisco, CO and connecting with platform LiveXLive for their July Roots Tour.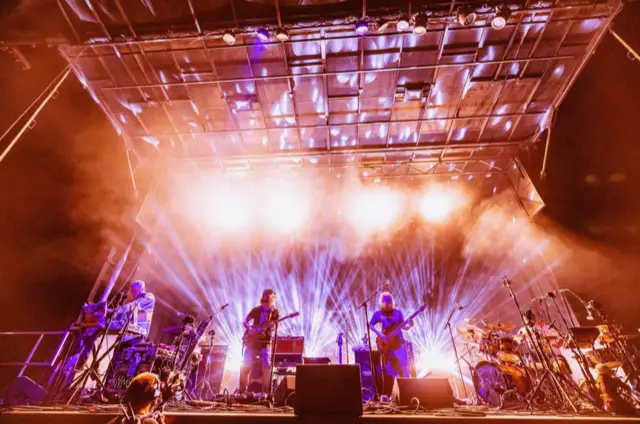 When it came to Drive-Ins, there were quite a few across the Northeast – Drive-in-Live in Swanzey, NH, Jericho Drive-In in Glenmont, NY, South Farms in Morris Farms, CT, Fingerlakes Drive-In in Auburn, NY, Silver Lake Drive-In in Perry, NY and Radial Park in Astoria, Queens.
Live at the Drive, featuring Buffalo's Aqueous, was one of the first and the most successful series, with three weekends between Lockport's Transit Drive-in and Perry Silver Lake Drive-In. Buffalo Iron Works produced the shows, with Josh Holtzman and Grace Vesneske's new company Twenty6 Productions garnering credit for putting on shows that set a standard for socially distanced shows that were safe, well-run and comfortable for fans and staff alike.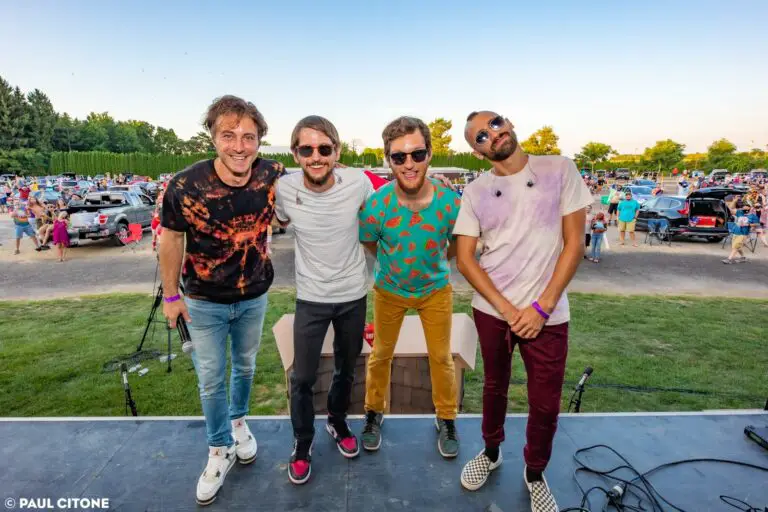 Goose also hosted numerous Drive-Ins across the Northeast and even ventured safely to Ohio, North Carolina and Maryland, as well as Swanzey and South Farms. Located in Morris, CT, South Farms was centrally located to the Hudson Valley from Albany to NYC, Western Massachusetts and Connecticut itself. As such, Goose, moe., Warren Haynes, Grace Potter, Allman Betts Band, Dark Star Orchestra, Citizen Cope and even comedian Bill Burr. Due to a recent Zoning Board ruling, South Farms won't have live music for the time being, but they made some memorable moment in the time they were able to, in a key location in the Northeast.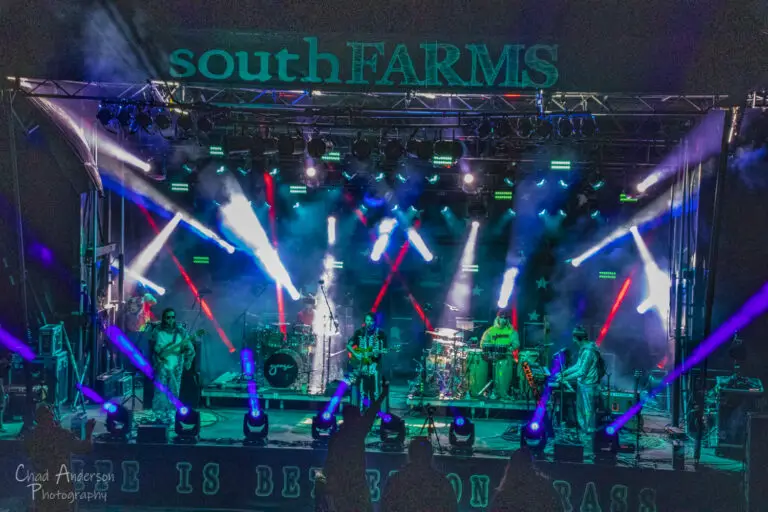 moe. and Disco Biscuits each hit the new Drive-In circuit, streaming online and giving fans thirsty for live music the remedy they sought. Shows in Yarmouth, MA became regular stops, with both bands heading to Cape Cod in October. Lafayette Apple Festival Grounds, just south of Syracuse, brought in Dirty Heads and Disco Biscuits, the latter of which performed three nights, culminating their Drive-In shows with a Halloween show and an audience well-prepared for the cold and mud but still got down to dance.
What will come in 2021? Drive-In concerts will surely be a regular feature starting in the Spring, until the pandemic is under control, the population is inoculated with the vaccine, and venues are able to manage crowds of slowly increasing size. Will Drive-In concerts be here to stay? The collective effort to stem the spread of COVID-19 this year and into 2022 will determine the speed at which we can return to having live music back to where it was in early March of 2020.