Harlem Gospel Choir is known for their contemporary gospel sound with a touch of jazz and blues They announced their upcoming performance at Sony Hall in New York City, right around the corner from Times Square. The show will broadcast via live-stream from Sony Hall on January 18, 2021 at 3PM.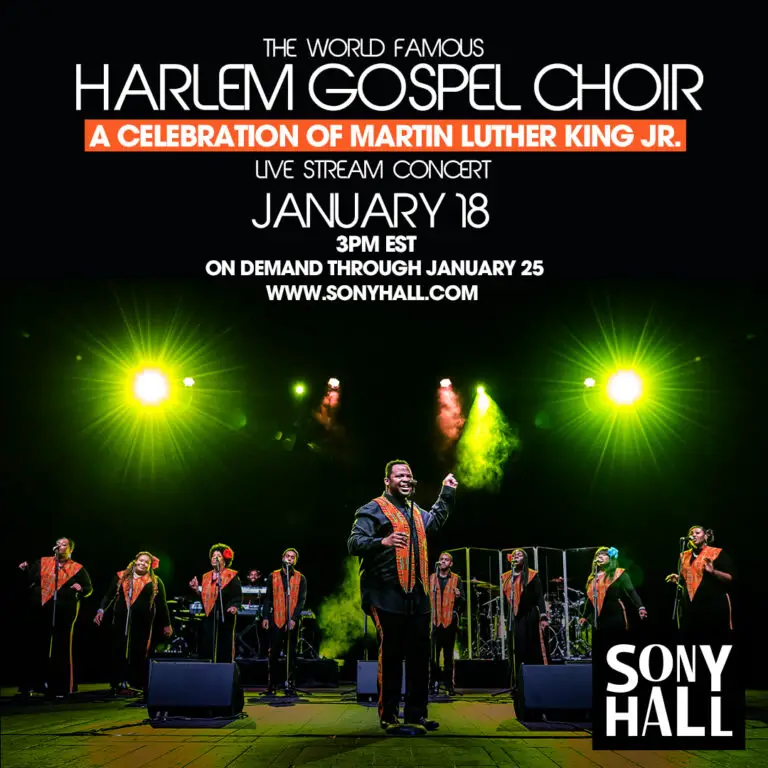 The Harlem Gospel Choir has been performing for over two decades and are known for being one of America's premier gospel choirs. They are deeply rooted in the history of the African-American slave trade. It's widely known that black gospel music can be traced back to the 1700's, when African slaves were brought to America against their will. Eventually their unique African musical heritage was combined with Christianity to create the gospel sound that is widely known today. The Harlem Gospel Choir presents the modern gospel classics as performed in the black churches of Harlem today.
Sony Hall is a multi-genre live venue located in the heart of New York City. It's known as a one-of-a-kind concert hall which is enhanced by Sony technology to provide people with an one of a kind entertainment experience. The venue was established in 2018 and is owned and operated by Blue Note Entertainment Group. It has standing room for 1,000 people or seating capacity for 500 people and a full service restaurant and bar. Sony technology 360 Reality Audio, 4K Remote Cameras, and Headphones that support the 360 Reality Audio.
This special performance is being done in celebration of Martin Luther King Jr. and according to the Choir, "It will be a very special show with new material, and a few surprises." The performance will take place live on January 18, 2021 at 3PM and will be available with the access code until January  25, 2021 at 11:59PM EST. Access to the virtual stream code is $25. People interested in purchasing a ticket can do so here.
For more information the Harlem Gospel Choir and their Sony Hall performance, visit their website.