While a lineup of Dio, Megadeth and Savatage may sound like a great 80s metal triple-bill now, 33 years later, this show, in terms of ticket sales, was a flop.
The late, great Ronnie James Dio is rightfully heralded as a virtual deity these days, 12 years after his death. Rainbow, Black Sabbath, those first couple Dio albums, his late work with Heaven & Hell, that voice – the man was a giant in his field. All should hail him.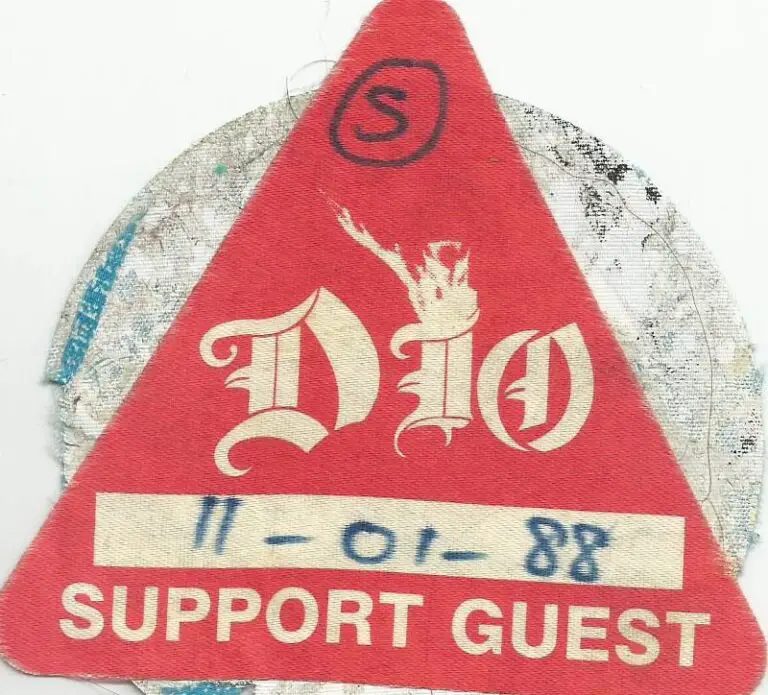 Forgotten these days is that, by the late 80s, the Dio star had faded more than a bit. By early 1988, when this show happened, the Dio solo band had gone from the upward trajectory of the killer Holy Diver and Last In Line records, which elevated Dio to huge, Madison Square Garden-headlining godhood, to a slow decline which had started with Sacred Heart, the departure of Vivian Campbell, and the treading-water, unremarkable Dream Evil record, which was current when this show happened.
Dio, the band, seemed to be heading into their Spinal Tap phase – in 1984 they'd packed this venue (and RPI Fieldhouse in Troy a year later), when this show happened, popularity had ebbed, the stage was moved up to the middle of the floor, and half of the arena was closed off – and even cut in half, the place still didn't look very full.
Opening the show was Savatage, who were promoting their popular Hall of the Mountain King record. They played a short set to a small crowd, included early tracks like "The Dungeons are Calling" and "City Beneath the Surface," but didn't seem to make a huge impression, although their epic, 80's power metal was a perfect match for Dio.  Savatage never broke big, but various members of the Savatage team went on to monumental success with Trans-Siberian Orchestra, so they had the last laugh.
Megadeth was the band this writer was there to see in 1988 – their first two records were huge favorites of mine in the mid-80s, and they were about to release their third, So Far, So Good, So What. The band's lineup had shifted: joining Dave Mustaine and David Ellefson were new guitarist Jeff Young and drummer Chuck Beehler, replacing the drug-addled Chris Poland and Gar Samuelson, who'd been in the band when they played an incredible gig at Colonie Coliseum just over 7 months earlier. They weren't big enough yet to affect the morose ticket sales too much this night, but I remember a short, killer set, kicking off with "Wake Up Dead" and "The Conjuring," with some as-yet unreleased new tracks ("Hook in Mouth," "In My Darkest Hour"), and some Peace Sells-era heavies like "Devil's Island" and "Peace Sells" itself.  The set finished with some covers, Nancy Sinatra's "These Boots" (the only track played from their Killing is my Business debut), and the Sex Pistols' "Anarchy in the UK".  Megadeth would return soon after, playing the Palace Theatre in Albany in April 1988, and drawing as many or more people than had attended this Glens Falls gig with Dio.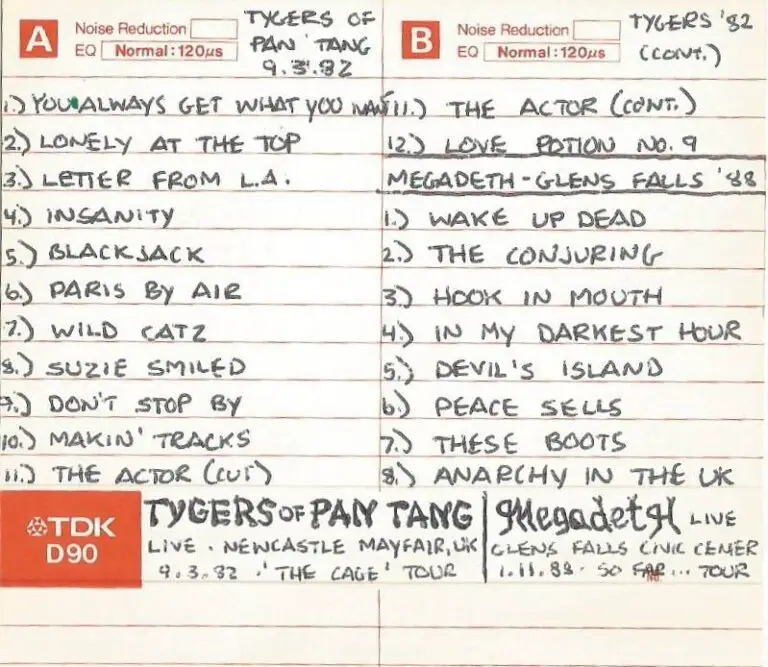 Dio and his band – now featuring Craig Goldy on guitar instead of original Irish guitarist Viv Campbell – hit the stage with first-album classic "Stand Up & Shout," and stuck to a mostly crowd-pleasing set, playing a lot of the first-and-second album classics, and four songs from then-new 'Dream Evil'.  But in 1988 things were changing, and the stage show with the costumes, mechanical spiders and endless solos – before a not-packed hall – gave it somewhat of the aforementioned Spinal Tap vibe. Dio in '88 seemed like the past, and Megadeth seemed like the future. I'd worshipped him 5-6 years earlier, but by the time of this gig there was so much cool thrash metal and alt-rock that perhaps Dio just seemed anachronistic to me. In retrospect, he was not. 
In '88, things looked pretty over for Ronnie, which obviously wasn't true at all. But (probably because of the dismal sales for this gig) I think this was the last time the DIO band played the Albany area – although he'd some back with Black Sabbath and Heaven & Hell in years to come, already by then a beloved veteran, and his legacy is solid. All hail Ronnie James Dio.
Savatage setlist: City Beneath the Surface, 24 Hrs. Ago, Beyond the Doors of the Dark, The Dungeons Are Calling, Hall of the Mountain King, Power of the Night
Megadeth setlist: Wake Up Dead, The Conjuring, Hook in Mouth, In My Darkest Hour, Devil's Island, Peace Sells, These Boots Are Made for Walkin', Anarchy in the U.K.
Dio setlist: Stand Up and Shout, Dream Evil, Night People, Naked in the Rain (incl. Guitar Solo), The Last in Line, Holy Diver, Drum Solo, Heaven and Hell, Man on the Silver Mountain, All the Fools Sailed Away, Keyboard Solo, Rock 'n' Roll Children, Long Live Rock 'n' Roll, Rainbow in the Dark, We Rock, Don't Talk to Strangers