The Palace Sessions return with a trio of young talent that have each found a national audience. Moriah Formica, Sawyer Fredericks and Madison Vandenburg will be stream performances from Albany's Palace Theatre on January 13 at 7pm on the Palace Theatre's YouTube Channel.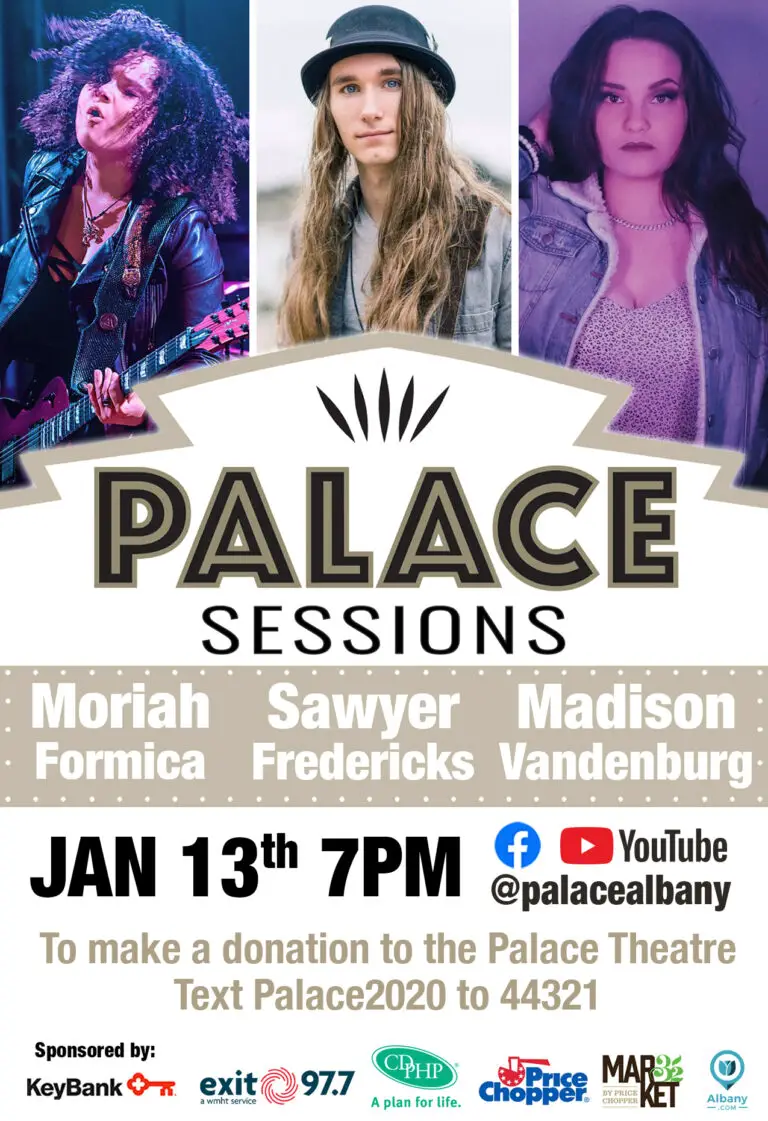 Formica, Fredericks and Vandenburg have each found fame through nationally broadcast music competition shows The Voice (Formica and Fredericks) and American Idol (Vandenburg). Through their performances and runs into the finals of their respective shows, they have each amassed a large following, bringing a focus to the Capital Region of New York.
The Palace Sessions is a monthly live music series featuring some of our favorite regional acts performing in unique spaces within the historic performing arts center. Watch previous episodes of The Palace Sessions below.
During the stream, donations can be made to benefit the Palace Performing Arts Center, Inc. – the 501(c)3 non-profit organization that owns and operates the historic Palace Theatre. Donations can be made HERE or directly through the Palace Theatre's Text To Give program, by texting Palace2020 to 44321.
The Palace has been Albany's iconic downtown landmark for the past eight decades, bringing  the biggest names in entertainment to the Capital Region. The history and programming of the  Palace is a unique and often untold story with roots dating back to the period of the Great  Depression. The Palace Theatre, built in 1931, originally presented vaudeville acts, feature films  and became a civic auditorium before closing its doors in 1969. The theatre maintains its original  beauty and design and is a historical landmark in the City of Albany.
The Palace Performing Arts  Center was established in 1984 and incorporated as a nonprofit organization in 1989, created to  operate the Palace Theatre. The mission of the Palace is to bring world-class arts and  entertainment to New York's Capital Region, greatly enhancing the area's cultural and economic  development. Our mission is carried out through core programming and community initiatives  that include performing arts entertainment, free arts education, family-friendly performances,  free summer movies and a classic movie program series. The Palace has a significant economic  footprint with over $3.5 million in ticket sales and 180,000 patrons. 
Palace Sessions is presented by the Palace Theatre, the City of Albany and Mirth Films.