Singer-songwriter Rufus Wainwright has announced a virtual live-stream tour for the 2021 winter season. Dubbed 'Rufus-Retro-Wainwright-Spective!', the tour will take music fans through all of Wainwright's nine studio albums. Each album will be seen in chronological order, with the much praised debut album Release the Stars kicking off the tour on January 8.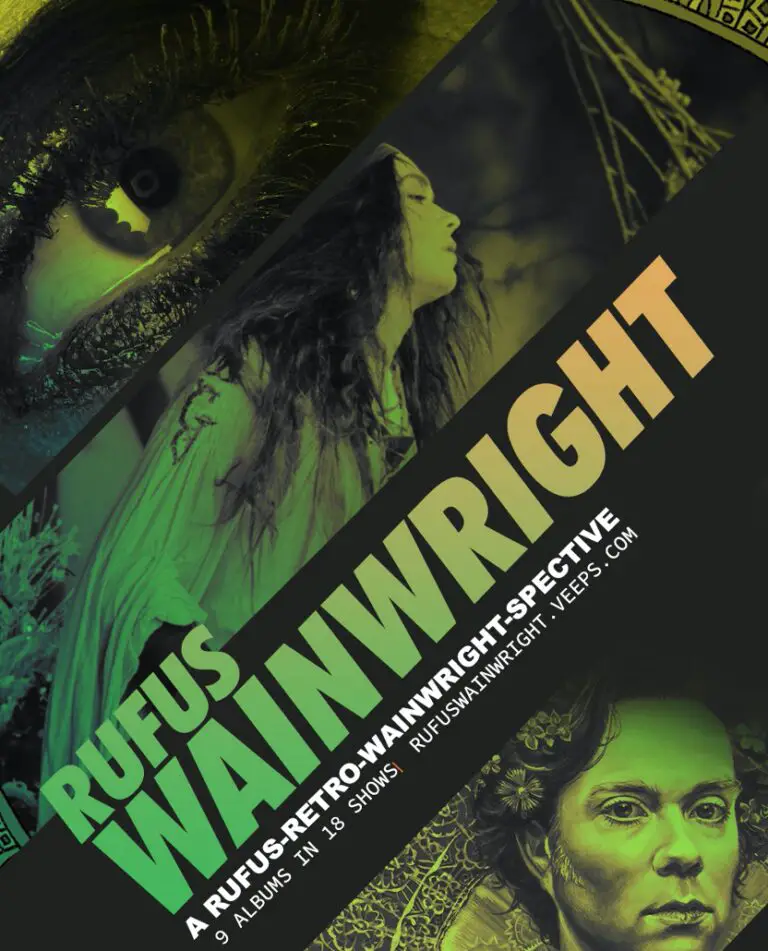 Accompanying Wainwright will be guitarist Brian Green and keyboardist/pianist Jacob Mann, helping to revamp older songs that have not been played onstage in years. Also featured will be cover song that fans had a chance to vote on, along with special guests serving as the concert's micro-audience.
Recently nominated for the GRAMMY® Award nominee for Best Traditional Pop Vocal Album, Wainwright expressed his excitement in a press release for the upcoming tour:
"I did not expect to have so much fun redoing my first 4 albums with Brian and Jacob on guitar and piano in October and November. So many songs I had not performed live in decades as I always thought they needed a large band but they actually hold up quite well in this very intimate living room setting.  I wasn't sure how fans would react and whether anyone would buy tickets. Well, my fans have and I am incredibly grateful for their support and for the opportunity to go all the way on this road to my last album. I am so excited that Unfollow the Rules was just nominated for a Grammy and I would love to to actually end this retrospective as a Grammy winner. But even without I feel I have won a lot through this experience." 
Tickets are on sale now for $20.00 in advance and $25.00 day of show. Bundles are available and come with the opportunity for fans to participate in intimate Q&A's with Wainwright and other surprises. Go here to purchase tickets. 
Dates for RUFUS-RETRO-WAINWRIGHT-SPECTIVE 2021! 
Jan. 8 – Release the Stars (Side 1)
Jan. 15 – Release the Stars (Side 2) + Fireside Chat
Jan. 22 – All Days are Nights: Songs for Lulu (Side 1)
Jan. 29 – All Days are Nights: Songs for Lulu (Side 2) + Fireside Chat
Feb. 5 – Out of the Game (Side 1)
Feb. 12 – Out of the Game (Side 2) + Fireside Chat
Feb. 19 – Take All My Loves: 9 Shakespeare Sonnets
Feb. 26 – Rufus at the Movies (Soundtrack Songs) + Fireside Chat
March 4 – Unfollow the Rules (Side 1)
March 12 – Unfollow the Rules (Side 2) + Fireside Chat 
Wainwright along with friends and family of the acclaimed musical clans of Waingwrights, McGarrigles and Roches will also be presenting their beloved annual family Christmas show 'A No So Silent Night – Virtually Together'. Streaming live on veeps.com December 30, the show will take place 12 p.m. PST from Los Angeles, 3 p.m. EST from New York and 8 p.m. GMT from Montreal simultaneously.