A surprise for anyone who caught any of the eight weeks of The Beacon Jams – "What Calls You Home" – a 17-minute short documentary featuring interviews and behind the scenes footage was released on Thursday, December 10. .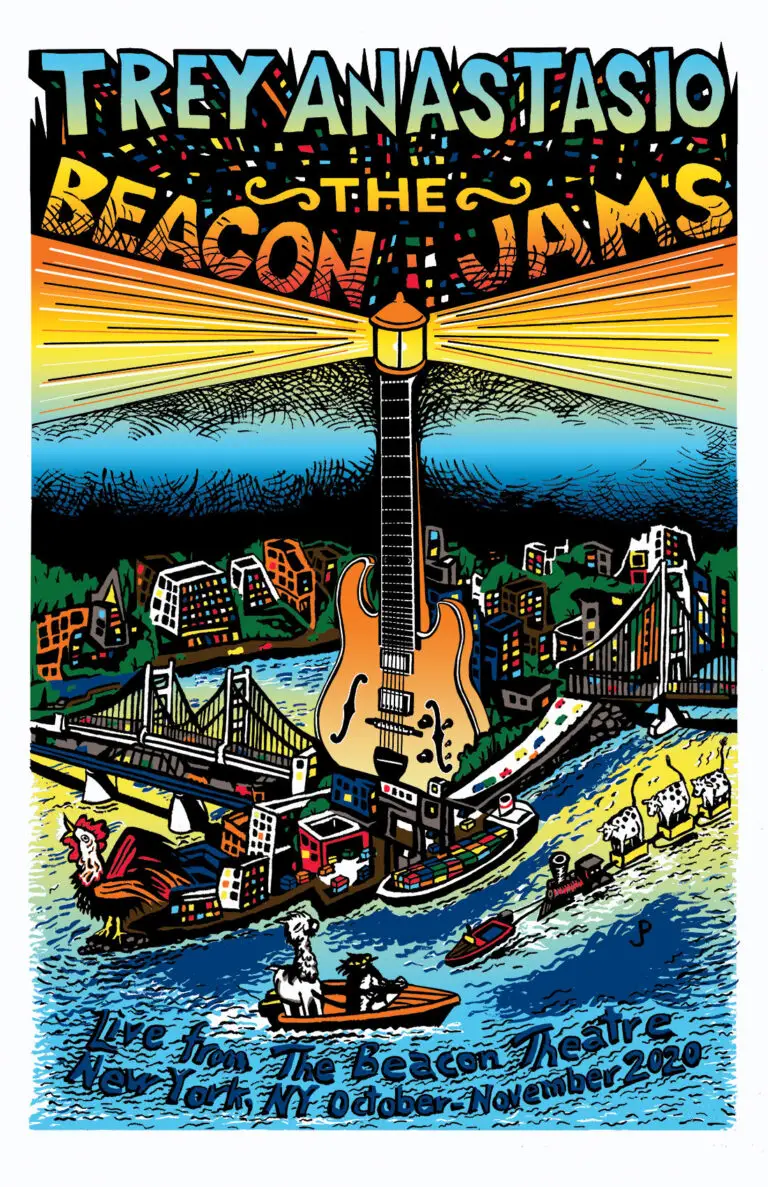 Created by the MSG Entertainment team, "Whatt Calls You Home" features exclusive performance highlights and in-depth conversations with Trey Anastasio and members of the production who helped bring the virtual residency to life.
The Beacon Jams was an overwhelming success – held at the historic Beacon Theatre, Trey along with his band and several special guests performed 151 original songs (with no repeats) and more than 20-hours of live music. Over eight weeks, hundreds of thousands of fans tuned in for the live streams, and in turn helped raise $1 million in donations for the Divided Sky Fund, part of Phish's WaterWheel Foundation, which will help fund a drug treatment center in Vermont.

"What Calls You Home" is a fascinated look at how this unique residency came together at such a critical time in the music industry and across the nation and world, a true tribute to the power of live music.
Read NYS Music's reviews of each weekend of The Beacon Jams here.