Let's face it, the year 2020 has been a spectacular gigantic bust. Pandemic, protests, self-imposed isolation and political strife have become the new normal and we are all a bit tired of the daily drama we are forced to endure. For many of us music has become an essential anchor, providing us stability, especially during troubled times. If you are looking for a musical safe harbor to temporarily escape the madness, look to the very talented Connecticut EDM duo P(x3) and their self-released third album, Stargazer.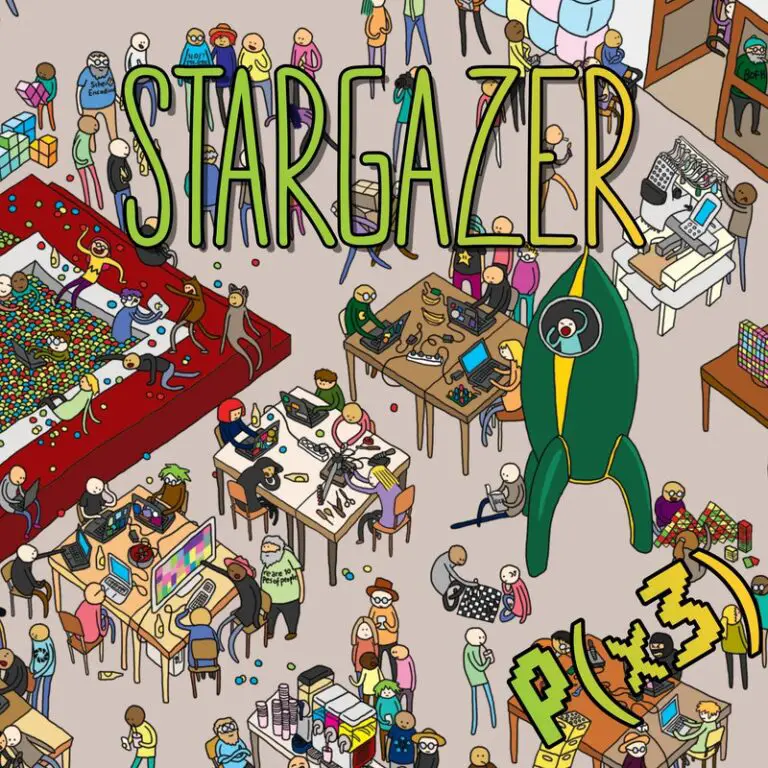 Stargazer is a live performance by the self-described "Apocalyptic Organ Duo" that was recorded at Middletown Connecticut's own La Boca. The show took place in late February of this year right before the Corona Virus pandemic hit the U.S. hard and changed everyone's lives, especially those who perform live music.
P(x3) was formed in 2019 by percussionist Rob Madore and keyboard/saxophonist Isaac Young, who both do double-duty in the band No Mind. Both musicians have continued to create a name for themselves in regional and national music scenes, famous for their improvisational performances. The production value of the nine tracks on the LP is exceptional. It is a testament to the technical skill of Cody Urban, who recorded and mastered the record for the band.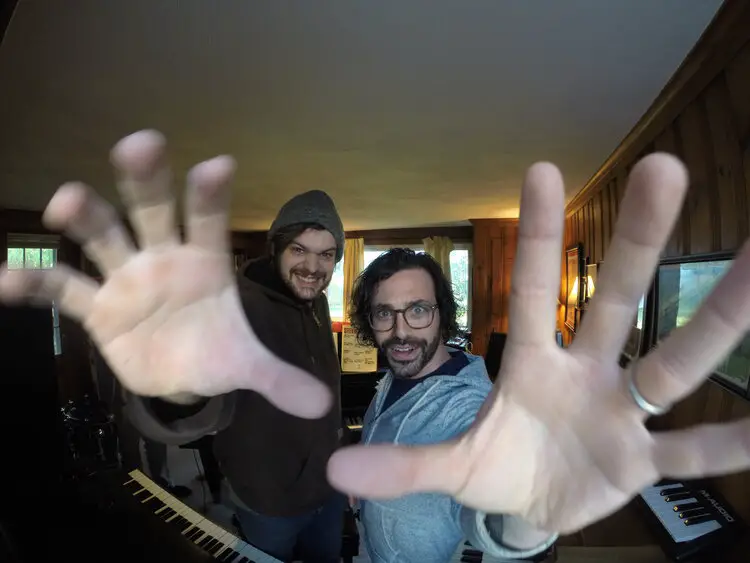 Stargazer starts off with the note and mind bending "Spachemmen," which was additionally released as a single for the band. Synth melody intertwines with prominent percussion that has a culminating effect, transporting the listener on a cosmic celestial journey. It is hard to believe that Young and Madore are the only members in P(x3) when you hear layers of different sounds.
There is a lot going on musically on this track and you can hear new elements emerge every time you listen. The third track on Stargazer entitled "Alchemy" was also released as a single and is a pleasant highlight of the record. Young's early 80's synth beat complemented by Madore's classic synth drum machine kicks off the tune. About one minute in, the boys go modern EDM by interspersing contemporary synth and percussion making for a truly interesting experience. 
Seventies funk meets 21st Century jam band techno with "Rocked," the final single released on P(x3)'s Stargazer. Young's use of Moog and Hammond organ shines on this track. The soulful groove of these instruments are augmented by Madore's danceable beats and the use of modern synth effects provided by Young.
Social distancing that is required because of COVID-19 has limited our ability to see live music in clubs and theaters.  Stargazer by P(x3) is a great reminder of what we all have been missing since this tragedy has hit. It is a captured moment in time that reminds us of life before the Coronavirus. Things have changed a lot since then and P(x3) has adjusted to our new world, using technology to keep their performances coming. They have live streams on Facebook and are scheduled to do another on December 11 at 8 p.m., with the help of their partners Jamcast.
Music will always find a way to stay in our lives no matter what obstacles befall us. It is an essential part of the human condition. Hopefully, with the end of the pandemic clearly in sight, we will be back jamming out together this coming summer. Just like we did back in the good old days of 2019.
Key Tracks: Spachemmen, Alchemy, Rocked