The EPAC Virtual Christmas Show will be available on EPAC Digital, a new online platform granting digital access to EPAC Productions, from December 17th through January 3rd, 2021.
Endicott Performing Arts Center has put together a spectacular variety show of great holiday classics, as well as some newer contemporary songs to brighten your holiday season. You can watch local talent perform your signature holiday songs, that you can't have Christmas without, including performances of "Happy Christmas… War is Over," "You're a Mean One, Mr. Grinch" and "White Christmas," among many others. There will be performances from different locations, including people singing and dancing from home, from the EPAC Recording Stage, and out and about in the local landscape of the Southern Tier.
A short holiday themed puppet show presented by the EPAC Puppet Tree Theater Group is also a part of the series, as well as archival footage of shows from Christmas' past. Don't miss this experience, with amazing local talent performing virtually for the safety and entertainment of the entire community.
Visit the Endicott Performing Arts Center website for more details and how to register for on-demand tickets to this Virtual Event.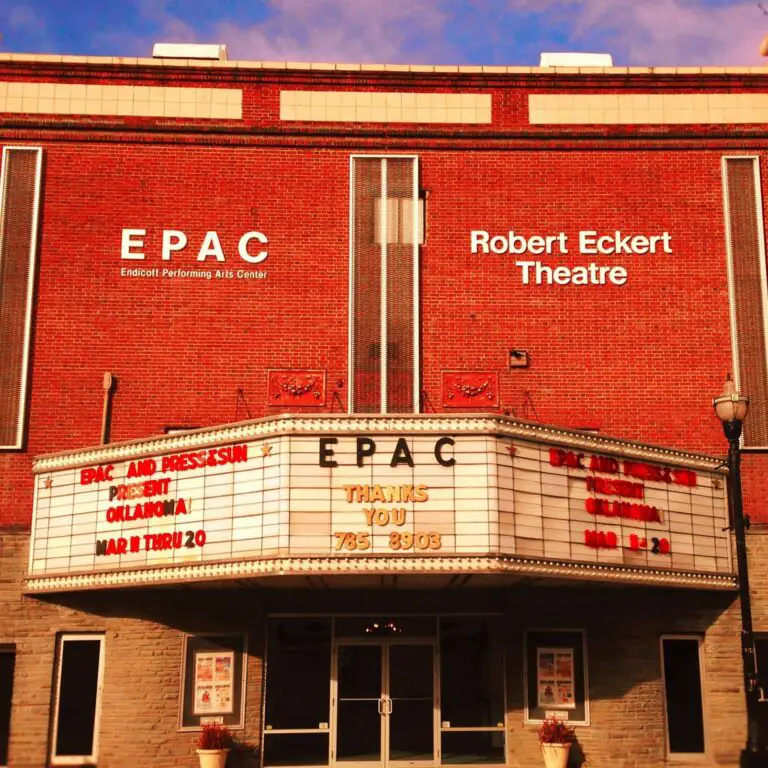 The Endicott Performing Arts Center is a non-profit organization whose mission is to provide an affordable and high quality venue to local, regional and touring performing artists, enabling them to present, develop, & improve their artistic efforts.
Over the past 23 years, EPAC has: Renovated and Operated out of the 104 year old "Lyric Theater" in Endicott, NY. To provide a means for thousands of community members to gain education about all aspects of the performing arts, while presenting a diverse array of affordable high quality performing arts events to our community. EPAC typically attracts over 20,000 people to the Arts Center every year, as well as hundreds of people to the outdoor "Stage at Little Italy" with its annual Shakespeare in the Park event at the George W. Johnson Park.