The State Theatre of Ithaca announced it's 'Save Your Seat' campaign as a way for the community to help keep the Ithaca staple afloat during the COVID-19 pandemic. The 'Save Your Seat' campaign was announced on November 10, 2020 and will continue to run until all 16,000 seats are sold which happened on January 5, 2021.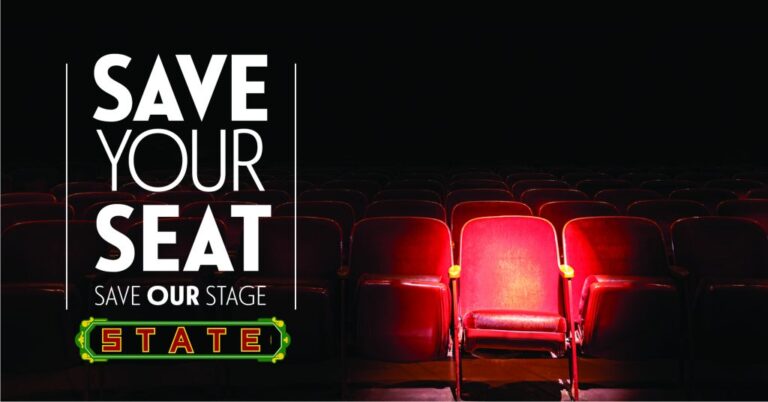 The State Theatre of Ithaca was built back in 1915 and has been an entertainment staple of Ithaca, NY since 1928 and has served as one of the most significant venues for performing arts in the Finger Lakes region. Their  mission is to enhance the cultural life of Ithaca and the Finger Lakes by preserving, operating and promoting the historic State Theatre as an active venue for national, international and community performances and programming according to their website. 
How the 'Save Your Seat' campaign worked is that people donated $100 per seat and will get a personalized plaque affixed to a seat in their honor. This campaign will offer a visible way to commemorate their support of this vital arts venue.  
Executive Director Doug Levine of the State Theatre explains that, "Without show revenue to help sustain this facility, we are looking at a deficit close to $160,000 for this fiscal year. The State Theatre of Ithaca seats 1,600 people. If 1,600 of our amazing supporters and patrons bought at least 1 seat for $100 each, that would help us close the gap that the pandemic has created.  Our goal is to sell out the Theatre, just like we have so many times in the past."   
All proceeds raised from the 'Save Your Seat fundraising campaign and benefit concert will help sustain the not-for-profit State Theatre of Ithaca. The aide will help the theatre remain at the center of Central New York's performing arts scene while their doors remain closed. For more information visit the the State Theater's website here.
Updates made on 1/7/2021: The State Theatre of Ithaca announced on 1/5/2021 that all 1,600 seats within the Theatre have been "saved," as part of their "Save Your Seat" campaign. The campaign has helped close the budget gap the Coronavirus shutdown has created for the Ithaca staple.