Grammy Award-winning Doug Beavers is of the stature of NYC's top jazz aficionados who fearlessly push the boundaries of the genre itself. Beavers was an ace trombonist for Eddie Palmieri's "La Perfecta" band and the current lead trombonist for the Spanish Harlem Orchestra. On his forthcoming new full-length studio album, Sol, Beavers steps into the spotlight like never before.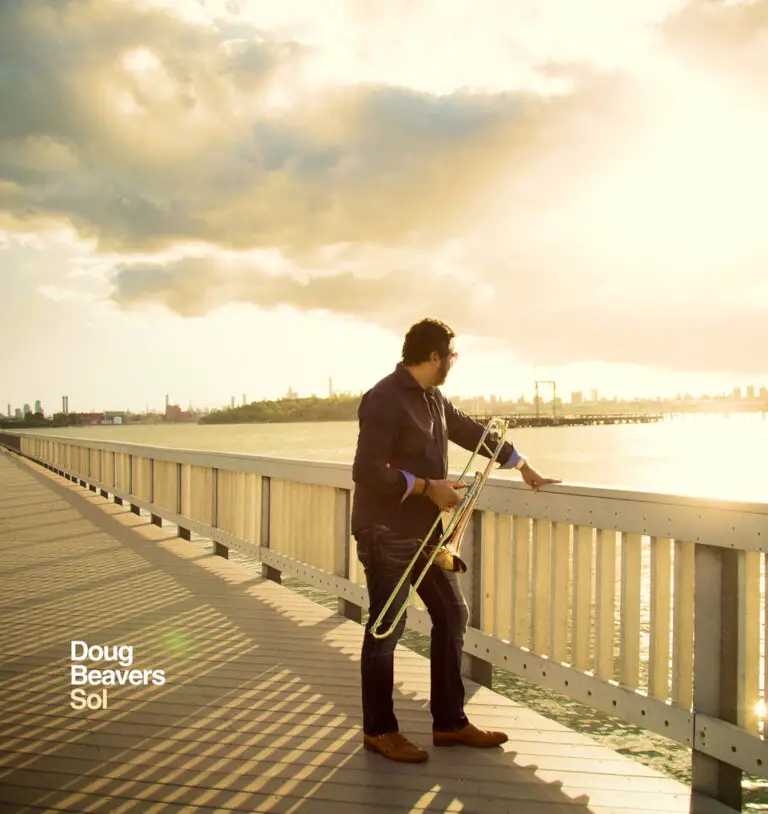 Sol showcases a dozen original compositions featuring special guests Joe Locke (Kenny Barron, Eddie Henderson) on vibraphone, vocalist Ada Dyer (Chaka Khan, Roberta Flack), Latin jazz vocal sensation Jeremy Bosch (Spanish Harlem Orchestra), and Robby Ameen (Ruben Blades, Dizzy Gillespie) on drums.
Recorded in New York City during the COVID-19 pandemic, Doug Beavers sought to produce an empowering album to help rekindle connections and return to values centered around kindness and compassion. At the heart of Sol, he revisits the sounds of the 1970s when addictive bass riffs, sophisticated horn arrangements, and African rhythms dominated the charts. It wouldn't be a Beavers recording though if it didn't have a powerful punch of Latin jazz and the best salsa players/singers NYC has to offer performing on the tracks. Hence, Sol dives deep into an organic alchemy of salsa, jazz, and R&B.
"It was the vibe of the sun telling me everything is going to be OK. I just took my score paper and the music immediately started pouring out," Doug Beavers recalls. "You know, we've all been through a lot in 2020, and I wanted to record a New York album that uplifts people and puts smiles on their faces. I know that sunshine has that natural effect on me, thus I named the album, Sol."
Sol is set for international release on Friday, December 4, on Circle 9, a brand new subscriber-supported independent record label, recently launched by Doug Beavers.