Darlene Love is set to live stream a holiday concert on Saturday, December 5. The Christmas icon's holiday set starts at 8 p.m. ET, including her hit "Christmas (Baby Please Come Home)."
Tickets are available for $35, and once purchased the performance is available to access until Christmas Day. A portion of the proceeds supports the Empire State Plaza Perfoming Arts Center.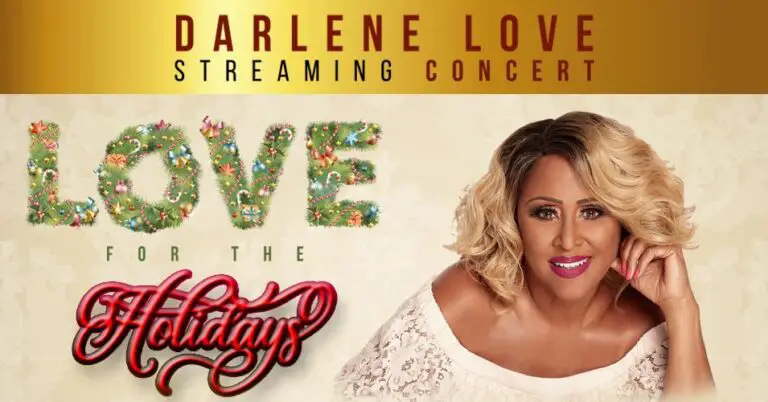 Love is a Grammy Award Winner and Rock & Roll Hall of Famer, recognized as "one of the greatest singers of all-time" by Rolling Stone Magazine. Through the years, Darlene has continued to captivate audiences worldwide with her warm, gracious stage presence and sensational performances. Dozens of hits including "He's a Rebel," "(Today I Met) The Boy I'm Gonna Marry," "Marshmallow World" and her signature song, "Christmas (Baby Please Come Home)" are featured (along with many others) in this one-night-only holiday performance. 
From 1986 to 2014, Love performed "Christmas (Baby Please Come Home)" on almost every single pre-Christmas episode of David Letterman's talk shows, Late Night and eventually The Late Show. The sole exception was in 2007, due to the writer's strike.
After Letterman's 2015 retirement from late night, Love moved her annual performance to The View and has continued the tradition there. On The View she's often sung the song as a duet: partners have included Patti Labelle, Fantasia, Bryan Adams and Jason Derulo. Other artists to cover the song are U2, Joey Ramone, Cher, and fellow Christmas royalty Michael Bublé and Mariah Carey.
Love's discography also extends beyond Christmas. With her 1960s girl group The Blossoms, she sang The Crystals' "He's a Rebel." The group was touring and unable to make it to the studio, so producer Phil Spector had The Blossoms perform it under The Crystals' name. Love's other high-charting songs include "He's Sure the Boy I Love," also credited to The Crystals, and "Wait 'Til My Bobby Gets Home."  In 2013, Love appeared in 20 Feet From Stardom, an Oscar-winning documentary about the lives and careers of backup singers. Along with her co-stars and crew, Love took home the 2015 Grammy for Best Music Film.
In 2011, Love was inducted into the Rock and Roll Hall of Fame. She performed "Zip-a-Dee-Doo-Dah" with Bruce Springsteen, and Bette Midler, who also appeared in 20 Feet From Stardom, honored her with a speech. Love has also acted, playing the wife of Danny Glover's character in all four Lethal Weapon films.
For more information on Darlene Love and her live stream of "Love for the Holidays," see The Egg's website.