Wu Tang Clan released "Hi," a new single alongside Texas, on Tuesday, December 1.
Recognized as one of the pioneers of the grimy, raw, hard-nosed sound, Wu Tang Clan's status as international stars is not to be underestimated. They were synonymous with New York for almost three-decades. Their reputation as one of the most influential factions in Hip Hop history has seen their popularity soar in nations throughout the world, one being Scotland.  
It was February 9, 1998, when Clan members Method Man and RZA joined Scottish pop-rock outfit, Texas, on stage at the Brit Awards in London. The two factions were performing the remix to the latter's top 10 UK charting single, "Say What you Want." Now, over twenty years later, the two groups have collaborated on another trans-cultural record, "Hi."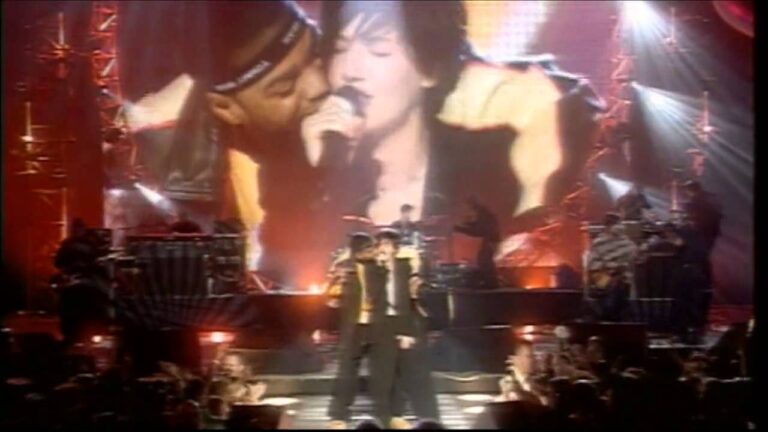 Featuring RZA, Ghostface Killah and with vocals from Sharleen Spiteri, the record came about during RZA's time in Glasgow. Whilst the Clan head honcho was filming a documentary, he connected with Spiteri and subsequently contributed a verse the Wu Tang Clan track, "Hi." 
A fast-paced alternative record, the music video opens up with Top Boy actor, Kadeem Ramsay, watching footage of their iconic performance at the Brit Awards. The television then segues into a more recent interview between RZA and Spiteri in which they discuss their yearn to work together again. Ramsay's character is a super-fan of the two groups, as his room is filled with posters, memorabilia, as well as a shirt with a picture from the 1998 Brit Awards plastered on it.
Throughout the Wu Tang Clan "Hi" music video, he is seen performing routine tasks such as; picking out an outfit, driving his car and getting a tattoo. It is revealed that he kidnapped Spiteri in an attempt to get the two groups to collaborate once again. Spiteri responds by facetiming RZA, and after a short conversation, he obliges to the request. Spiteri and Ramsay then share a smoke, as she lightly ridicules his poor attempt at tying her up.