On the heels of back-to-back releases in 2019 and in anticipation of his long-awaited album, The Billy Danze Project, Mash Out Posse's (M.O.P.) own Billy Danze returns. His 13-song, 37-minute LP We Busy (The Listening Session) is a collaboration with Swiss producer, Too Busy. Known for his aggressive delivery and roughneck subject matter, Danze gained notoriety during the mid '90's and early 2000's as part of the hardcore Hip Hop duo M.O.P., along with fellow Brownsville native, Lil Fame.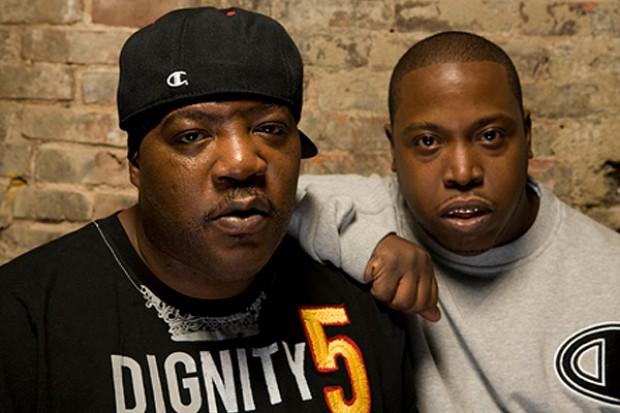 Recognized as a hardcore Hip Hop legend, Danze looks to present fans with a different point-of-view ahead of his upcoming album. A close associate and frequent collaborator to fabled producer DJ Premier, much of M.O.P.'s sound was rooted in classic hip hop principles. Heavy drums and loud snares, plenty of scratching, as well as distinctive riffs and sound effects, as exemplified by their breakout single, "Ante Up." While The Billy Danze Project may see the Brooklyn-bred emcee return to his musical roots, he looks to show fans a different side of himself on We Busy. 
"We Busy is more of the thinking section that leads to my album. The soulful beats helped me showcase the Billy Danze my audience may not know; I'm painting familiar portraits on an unfamiliar canvas," Danze commented.
We Busy features notable collaborations from a number of Hip Hop legends and pioneers. Along with production and narration from DJ Premier, guest appearances can be found from Method Man, legendary rapper, producer and one half of Mobb Deep, Havoc, M.O.P cohort Lil Fame, fellow Brooklyn native and Firm member Cormega and renowned West Coast rapper, producer and Dogg Pound member, Daz Dillinger. 
With varying production styles, the project sees Danze remain in his own pocket on the Method Man assisted record, "Gotham." Yet, on the song "Damn" the underground veteran tries his hand at more contemporary beats and flows, delivering his rhymes in a much lighter and playful tone. On records like "One to Grow on," the aforementioned soulfulness rears its head, as the Havoc assisted record shows a vulnerable side of Danze. he raps about his apprehensions, fears, failures, goals and ambitions.