Los Lobos will perform "Still Home for the Holidays," a live stream from the legendary Belly Up Tavern in Solana Beach, CA on Friday, December 11, starting at 7pm PST (10pm EST).
A themed stream to celebrate the holidays, Los Lobos fans can purchase a virtually interactive experience with the band before they hit the stage. Tickets and more information are available here.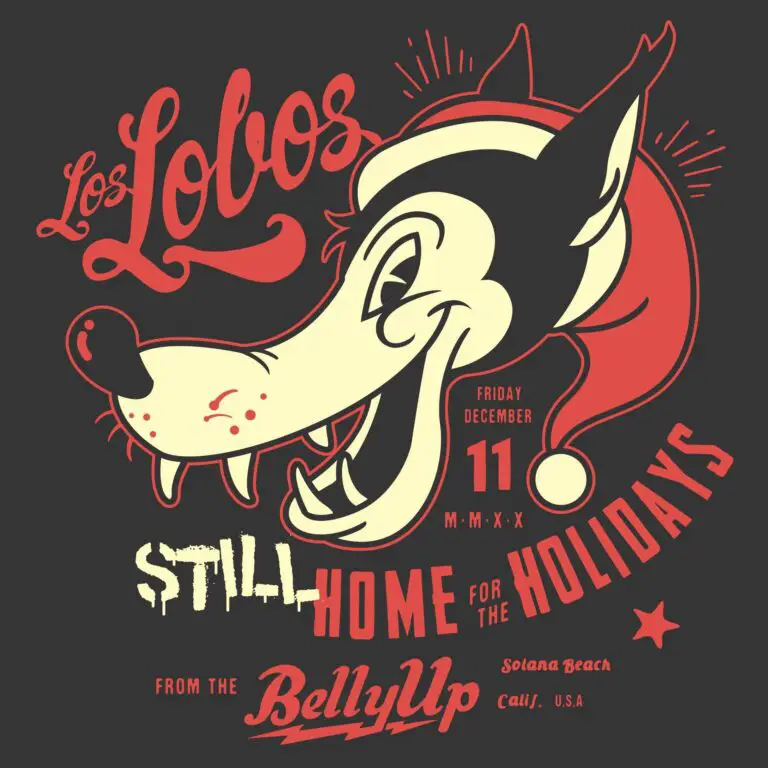 A Chicano rock n roll band whose members hail from East Los Angeles, the group's longevity over the last five decades is remarkable, having formed in 1973 and amassed a strong following and reputation for stand out live performances.
Rhino Records approached Los Lobos in spring 2019 to record a Latin Christmas album, leading saxophonist Steve Berlin to resesarch Spanish-language holiday songs for the album.
Llegó Navidad, which translates to "Christmas in here," is the first holiday release from Los Lobos in their career of mixing rock n roll with blues, folk, soul and traditional Mexican music. The bilingual collection of songs from across Latin America and the U.S begins with an obscure novelty hit that was once popular in Latino households in the Southwest, "¿Dónde Está Santa Claus?"
According to NPR, title track "Llegó Navidad," is a classic from the Fania Records catalog originally performed by the Puerto Rican composer and singer Ismael Rivera. The David Hidalgo and Louie Perez original "Christmas and You" is a ballad of loss, and closes with a scorcher in "It's Christmas Time In Texas," a song by Tex- Mex troubadour Freddy Fender.
In 2019, the band was able to tour later in the year in support of the release, so this year they'll remain in Southern California to stream the event live to a wider audience than ever before. They've performed across New York State regularly when they are on the road, with performances at The Egg, The Capitol Theatre, and recently, the Performing Arts Center in Homer.