The Doobie Brothers have announced their release of a video of their 2018 Beacon Theatre performance to stream via longform rental and download on major video streaming platforms. The performance included playing their albums, Toulouse Street and The Captain And Me in their entirety, for the first time in 25 years.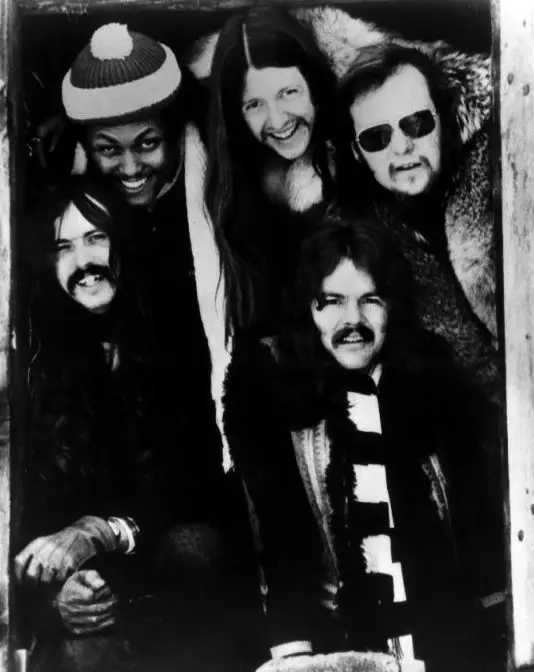 The Doobie Brothers are a roots-based, harmony-laden, and guitar-driven rock and roll band that formed back in the 1970's. The Doobie Brother's have three multi-platinum, seven platinum, and 14 Gold albums. Best of the Doobies album has sold more than 12 million copies and is considered a rare "diamond record." They are four-time GRAMMY Award winners and 2020 Rock & Roll Hall of Fame inductees.
The performance at the Beacon Theatre offered an opportunity for fans to hear entire albums and songs never-before performed live by the band, such as "Mamaloi," "O'Connelly Corners," "Ukiah," and "The Captain And Me." The show begins with the ten songs from the group's second studio album, Toulouse Street. The album was released back in 1972 and is certified platinum. The performance also included songs from the third studio release, The Captain And Me. Originally released in 1973, it reached number 7 on the Album Chart and certified double platinum.
Earlier this year, The Doobie Brothers rescheduled their 50th Anniversary Tour originally slated to begin this past summer to now begin July 17, 2021 in Palm Beach, FL. For more information and tour dates visit here.
The Doobie Brothers Live From The Beacon Theatre was initially released last year on CD, DVD, and Blu-ray. A video for "Toulouse Street," featuring a live horns arrangement is available now and can be found here.
For more information onThe Doobie Brothers visit their website.
Live from The Beacon Theatre Video Track Listing:
Five Corners, Listen to the Music, Rockin' Down the Highway, Mamaloi, Toulouse Street, Cotton Mouth, Don't Start me to Talkin', Jesus is Just Alright, White Sun, Disciple, Snake Man, Natural Thing, Long Train Runnin', China Grove, Dark Eyed Cajun Woman, Clear as the Driven Snow, Without You, South City Midnight Lady, Evil Woman, Busted Down Around O'Connelly Corners, Ukiah, The Captain and Me, Take me in the Arms (Rock Me), Black Water, Listen to the Music (reprise)