moe. will perform once again from the lobby of The Palace Theatre, this time to benefit the historic and beloved Albany venue.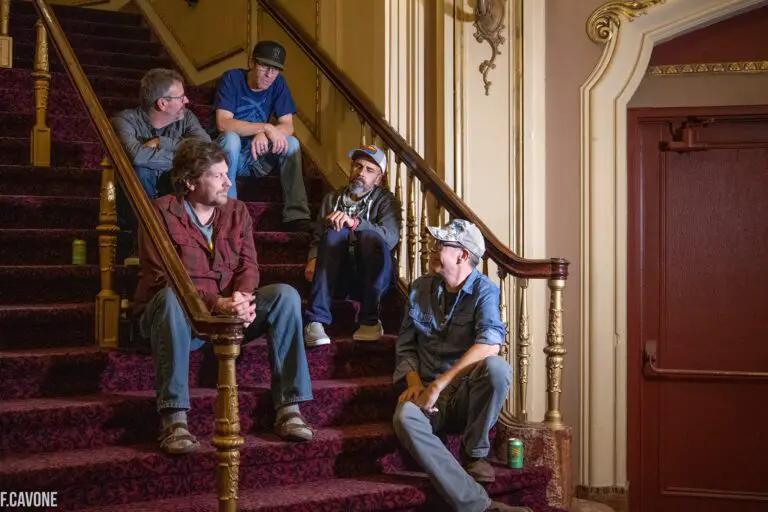 moe. shared on their Facebook page:
We set up in the lobby of one of our favorite venues, the Palace Theatre in Albany, NY, during rehearsals for our Fall Drive-in Tour and recorded the whole thing. Along with our playthrough of Not Normal, we recorded a full 2 set show that will premiere on December 11.
With venues across New York State being severely impacted by closures related to COVID-19, the need for assistance for these businesses to continue to remain open is greater than ever.
Join moe. on Friday, December 11 at 8:30PM for a special performance to benefit the Palace Theatre. Pick up Broadcast tickets and poster bundles here – a portion of every ticket and ticket bundle sold will be donated to the Palace Theatre.
The Palace has been Albany's iconic downtown landmark for more than 80 years, bringing the biggest names in entertainment to the Capital Region. The history and programming of the Palace is a unique and often untold story with roots dating back to the period of the Great Depression.
The Palace Theatre was built in 1931 and originally presented vaudeville acts, feature films and later became a civic auditorium before closing its doors in 1969. The theatre maintains its original beauty and design and is a historical landmark in the City of Albany.
The Palace Performing Arts Center was established in 1984 and incorporated as a nonprofit organization in 1989, created to operate the Palace Theatre. The Palace brings world-class arts and entertainment to New York's Capital Region, greatly enhancing the area's cultural and economic development.
Read more of NYS Music's past coverage of shows at The Palace Theatre, and tune in for moe. on December 11.