"No Collusion," a remix from Buffalo's David Jonathan & The Inner City Bedlam, featuring Chuckie Campbell, is the first single off 400, a project commemorating the 400 year anniversary of the TransAtlantic Slave Trade. The accompanying music video is directed by Alex Roje Felix of Earthbound Films. 
Inner City Bedlam have a stated mission to break the boundaries holding back the inner cities of every city in the nation, to destroy racist ideology while providing the soundtrack to the inner city, and seek to change the face of American culture by providing outlets to educate the world about black culture through music.
David Jonathan and the Inner City Bedlam create an expansive and kaleidoscopic sound, formulated around their love of jazz-inspired melodies and warmly sophisticated rhythms. In teaming up with Chuckie Campbell, they release a stunning remix version of "No Collusion," which stands out for its modern, organic sound that is polished but not overproduced.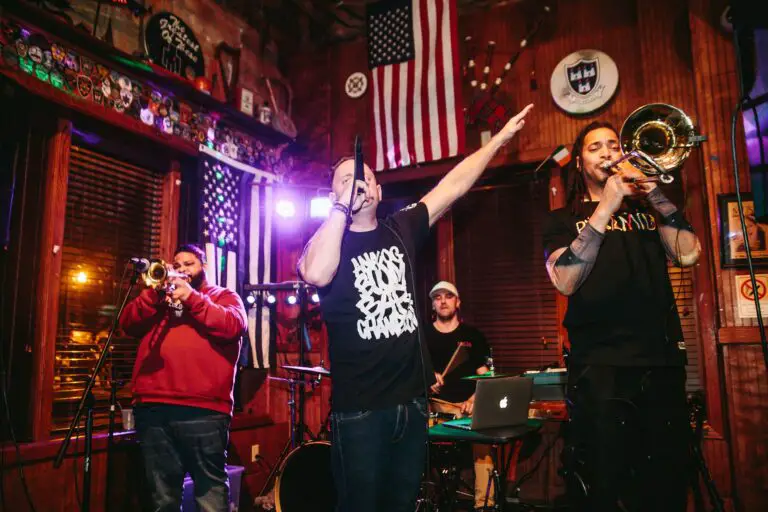 In addition to the edgy performance value, quality production and a balanced mix makes for a lively and stark sonic approach. Many subtle nuances are found in "No Collusion," which adds to the richness of the track when taken together.
Collaborating on "No Collusion" is Chuckie Campbell, an American recording artist, poet, fiction writer, editor, publisher, and educator who has been named Best Hip Hop Artist by All WNY Music Awards and ArtVoice Awards. Campbell performs with The Black Den, a six-piece live approach to hip hop filled with fluid instrumentation, lush musical arrangements, and heartfelt poetic lyrics.