In honor of its 10-year anniversary, NYC band Consider The Source is selling a limited edition vinyl of their album That's What's Up.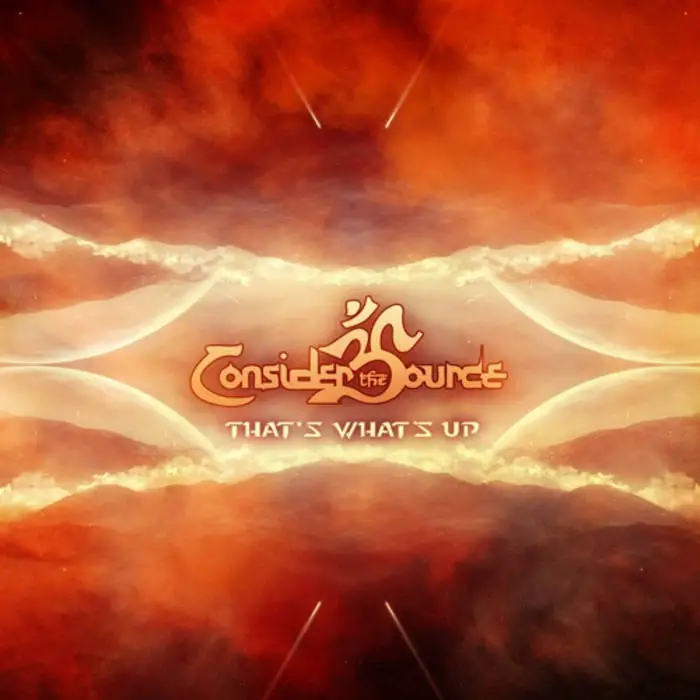 On Friday, November 13, Consider The Source made a limited 250-copy vinyl pressing available for pre-order on their online store. The $30 record ships in April 2021. Besides the vinyl, the band's store includes "Sourceror" shirts, the name for CTS's fanbase. Their third effort, That's What's Up was their last studio album to feature former drummer Justin Ahiyon before he was replaced by Jeff Mann in 2012. On the day of the vinyl release, they did a Facebook and YouTube livestream concert, the first time they performed most of That's What's Up since Ahiyon left. In addition to the new vinyl, the eight-track album is available for streaming on Bandcamp.
Consider The Source formed back in 2004 as a jam band consisting of John Ferrara, Gabriel Marin and Justin Ahiyon. Their style is hard to pin down, but they've described it as "sci-fi Middle Eastern fusion." They released their self-titled EP in 2005, and their debut album Esperanto in 2007. They've since toured internationally to Israel, Turkey, and Germany.
Read more Consider the Source News on NYS Music
Consider The Source released their most recent studio album last year, called You Are Literally a Metaphor, featuring the lead single "Enemies of magicK." Back in July, they did a Radiohead-themed livestream with covers of "Paranoid Android" and "Reckoner." In late October they did a short series of socially-distanced live shows spanning across Virginia and the Carolinas. Consider The Source also released F**k It! We'll Do It Live, Vol. 3, their latest live album. Unlike the first two volumes, this release is 100-percent improvised.
For more information on the That's What's Up festivities, visit Consider The Source's website.