In honor of hip hop icon The Notorious B.I.G.'s induction into the Rock Hall of Fame, Pepsi released the remastered version to his one-of-a-kind Pepsi freestyle from 1997. The brand-new audio sparked online conversation about whether or not it was meant to be an ad. Nonetheless, the marketing tool was a success and brought attention to the fallen legend's upcoming ordainment into the Rock Hall.
Furthermore, Pepsi have doubled down on their celebration of the "Juicy" rapper with a newly announced "BIG Pepsi Freestyle Challenge." Partnering with flagship New York radio station, Hot 97 — where B.I.G.'s original freestyle was recorded – Aspiring recording artists will have an opportunity to showcase their lyrical prowess with the ability to earn numerous prizes in the process. Using a beat provided on Hot 97's website, entrants are to deliver their best freestyles mentioning Pepsi along with posting it on their social media outlets using the hashtags #BIGPepsiFreestyle & #Hot97Contest. A winner will be named a Champion plus four free nights of studio recording time and one week of digital market on Hot 97. Freestyles must be submitted by Friday, November 6 at 11:59 p.m., while official contest rules can be found here.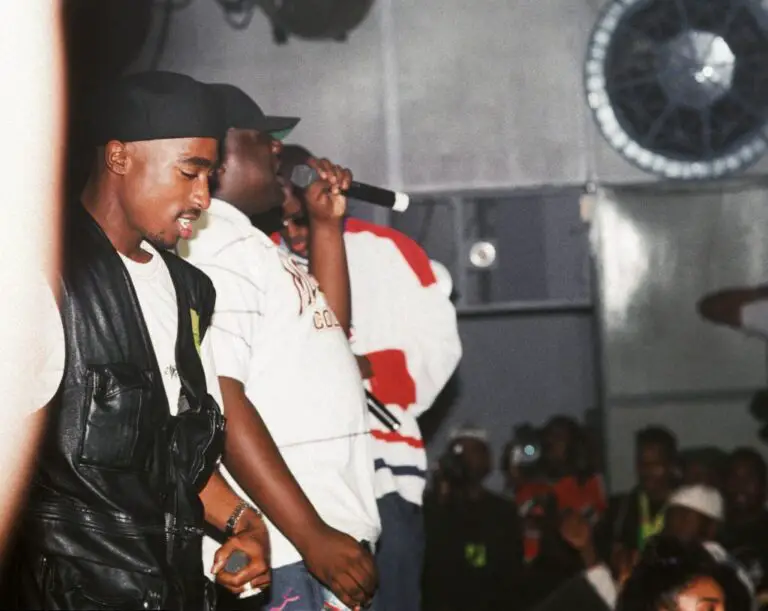 Known for his mind-blowing freestyling, songwriting, intricate rhyme schemes and off-the-cuff delivery, The Notorious B.I.G.'s Rock Hall of Fame indication comes as no surprise. He will headline the 35thannual class of Rock Hall inducteeswith the likes of Whitney Houston, Nine Inch Nails, The Doobie Brothers, amongst others. With a short career spanning only four years (he debuted in 1993 and was shot and killed in 1997), The Notorious B.I.G was able to transcend pop culture with his debut LP, Ready to Die, along with his posthumous diamond double-disc album, Life After Death. With hit records such as "Juicy," "Hypnotize," "Mo Money Mo Problems," the Brooklyn bred emcee set a standard for lyrical competence combined with stylish bravado, leaving many following in his footsteps.