On October 23, 2013, for the first time in 19 years, Phish returned to Glens Falls Civic Center for a fall tour stop. The legendary White Album marathon show on October 31, 1994 stands out as a pinnacle moment in the band's history, and can be seen as the moment when 'musical costumes' became more common for bands on Halloween, and not just for Phish.

To highlight the day, fans did what they did best – took over the town parking lots, vended their wares, supported local eating and drinking establishments, and even held a Dinner & a Movie art show.
Mayor John A. "Jack" Diamond took notice of the musical history of the band, and proceeded to issue a Mayoral Proclamation (with souvenir copies available for fans) that the town of Glens Falls had 'Gone Phishing.' There could not have been a warmer reception on a warmer than average October night.
The night after playing Rochester, Phish fans flocked to what was a highly competitive ticket the moment the show was announced, and speculated as to whether or not they'd bring the same heat they did two decades prior. Would they bring back any of the 30 songs featured on the White Album? That question was answered just as the lights went down and Phish played their third ever version of "Back in the U.S.S.R.," after a gap of nearly 700 shows. From there, the night was off and running, with a set full of first set standards, with a strong "Split Open and Melt" capping things off.
Set 2 was highlighted by two separate sequences. The first, The Velvet Underground's "Rock and Roll" > "Seven Below" > "Alaska" > "Twist," the latter of which Holly Bowling would transcribe for piano and perform on her rise to stardom. With a breather in "Wading in the Velvet Sea," a fantastic "Harry Hood" > "Chalk Dust Torture" combo followed to wrap up the set. The full second set is a must listen, available here via Phishtracks.com.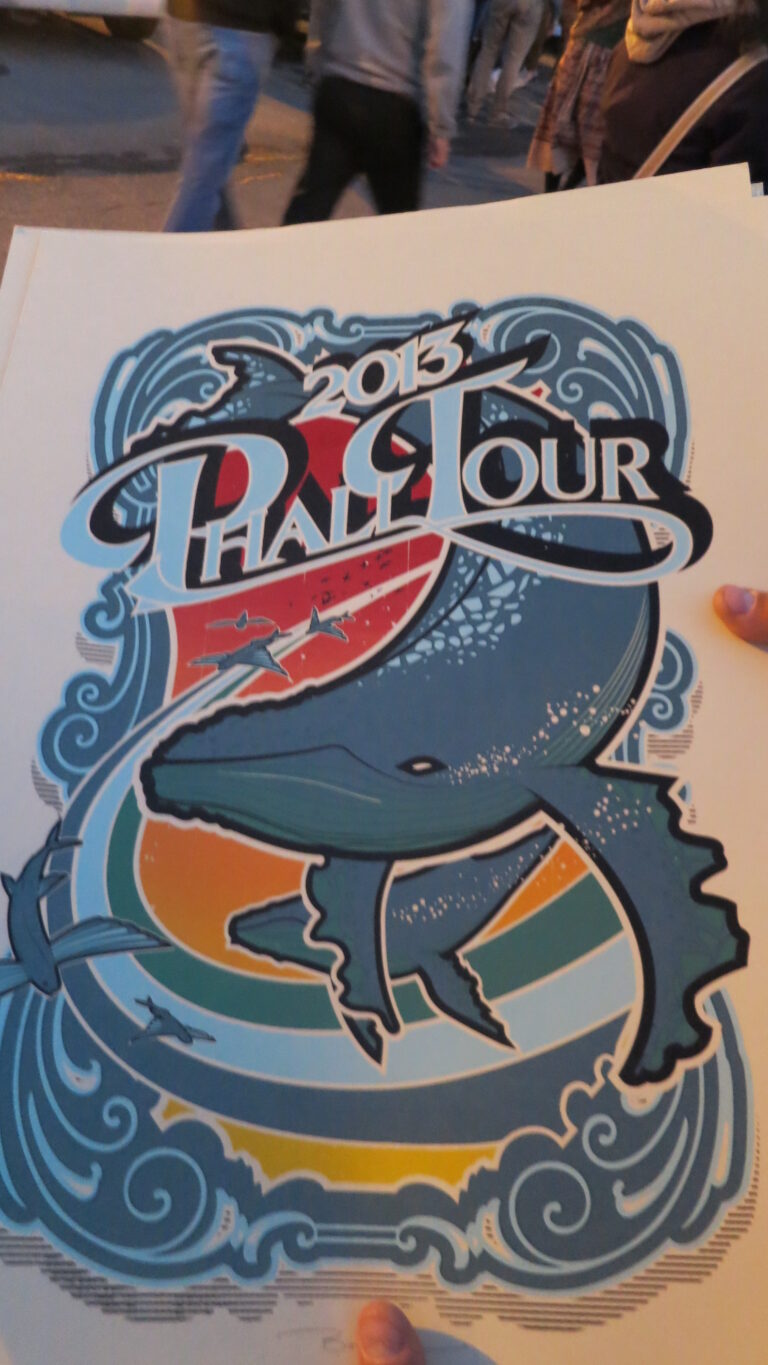 To close the night out, another Beatles selection, "While My Guitar Gently Weeps," was the call, another debut from Halloween 1994, and the perfect bookend to a fantastic night in Glens Falls. From there, phans flocked into the town, heading over to Hotshots to check out Twiddle with Mister F opening, or Sandy's Clam Bar for the rarest of post-shows, Touchpants. Whether satiated by the two sets at the Civic Center or needing a little something extra, Phish had left its mark on Glens Falls once again.
Setlist via Phish.net
Set 1: Back in the U.S.S.R., Stealing Time From the Faulty Plan, Water in the Sky, Undermind, David Bowie, Golgi Apparatus, Gumbo, Yarmouth Road, Camel Walk, Horn > Limb By Limb > I Didn't Know, Split Open and Melt
Set 2: Rock and Roll > Seven Below > Alaska > Twist, Wading in the Velvet Sea > Harry Hood > Chalk Dust Torture
Encore: While My Guitar Gently Weeps