HeadCount announces it's one million voter registration since its formation on October 20, 2020 which is a huge milestone for the nonprofit. HeadCount is also announced its partnership with Grubhub to bring it's "Deliver Your Voice" event to life where the two companies will encourage further voter registration before the upcoming election. The event will take place on October 29 and 30 and will feature 24KGoldn and Dominic Fike.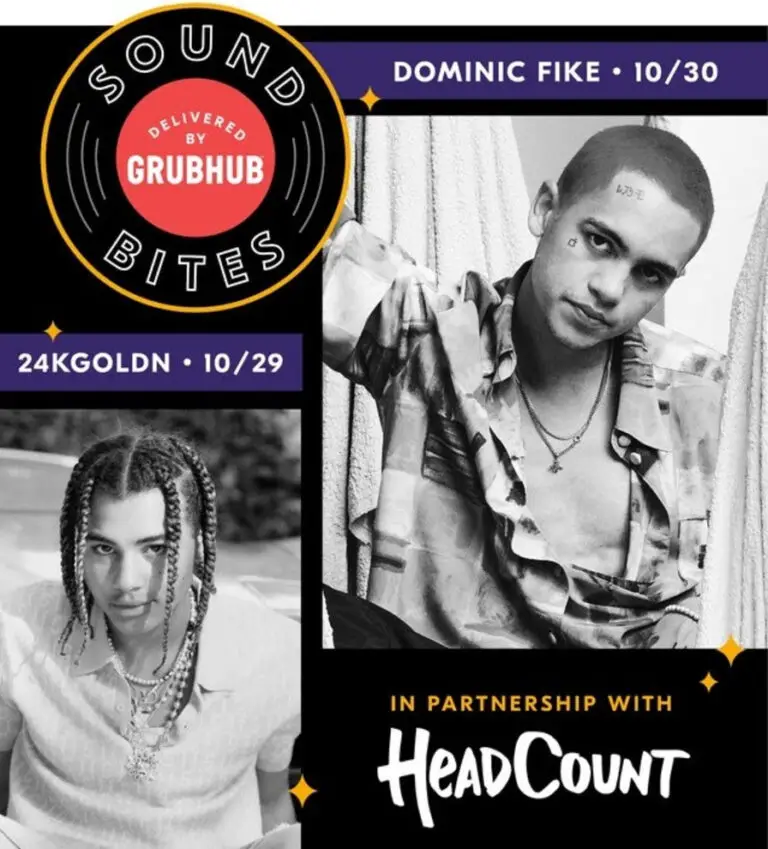 In this election alone HeadCount has registered over 423,000 voters, more than twice their original goal. They've managed to do this with a variety of techniques but one of the biggest ones is by influencers promoting voter registration. They have partnered with names like Ariana Grande, David Dobrik, and Dead & Company and companies like Spotify to bring these huge numbers of new registered voters to reality. 
The "Deliver Your Voice" event consists of HeadCount hosting Grubhub's next edition of their Sound Bites concert series, Soundbites – Election Edition which is presented by First Tube Media. The event will feature 24KGoldn on Thursday, October 29and Dominic Fike on Friday, October 30 who will take the virtual stage each for a 45-minute set. Each set will start at 7PM EST followed by a live Q&A, further encouraging fans to participate in this year's election. Grubhub will donate $10 for every comment during the lives tream, up to $100,000,  to HeadCount in support of the on-going initiative to promote civic engagement. Fans will also be able to order in with exclusive Perks to avoid missing a second of the concert through Grubhub. 
HeadCount is introducing a new way for people to reach out to friends and family to check in on voter registration. HeadCount is providing an easy way to contact friends and help them vote through an app called OutVote. HeadCount is doing a brief 20 minute introduction session to the OutVote platform via Zoom next week on the below dates and times. October 23rd – 7pm ET/4pm PT, October 25th – 3pm ET/12pm PT,  and October 27th – 6pm ET/3pm PT. People interested can sign up for any of the above sessions here. Once confirmed for a training, people will be sent an email with a zoom link for the session 24-48 hours before your session.
For more information on HeadCount or to register to vote visit their website.