In preparation for the release of his album The Atlas Underground, Tom Morello played 2 sold out shows at New York's Le Poisson Rouge on October, 2, 2018.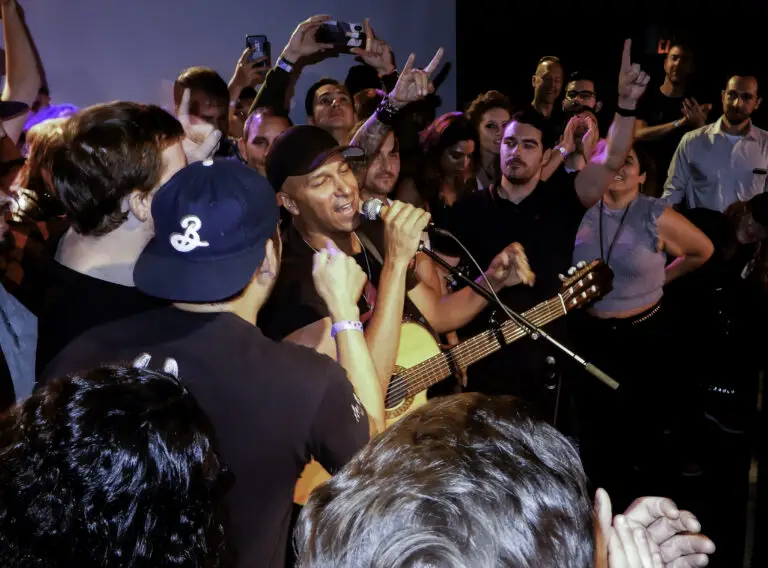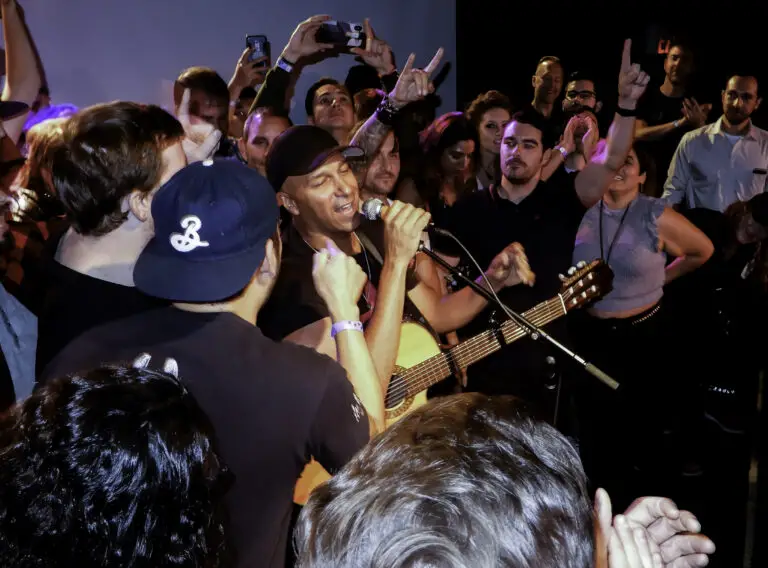 For the first part of the show, Tom Morello was interviewed for almost an hour where he told stories about playing with Bruce Springsteen, meeting Chris Cornell for the first time, and shooting the music video for Rage Against the Machine's "Sleep Now in the Fire," where filmmaker and director Michael Moore was arrested. During the interview he also played his guitar solo from Audioslave's "Like A Stone," a song he wrote for Chris Cornell called "The Garden of Gethsemane," and jammed along with Ozzy Osbourne's "Mr. Crowley."
Morello recently spoke to Rolling Stone about what it was like to play with Springsteen, in celebration of The Boss' 71st birthday. 
For the next part of the show, Tom let the audience hear The Atlas Underground in its entirety and gave a quick synopsis before every song about the featured guest and how the songs came to be. 
The show concluded with Tom playing "The Ghost of Tom Joad" and inviting audience members on stage for a cover of "This Land is Your Land," and concluded the show by playing "Killing in the Name" while the audience sang vocals.
Setlist: The Garden of Gethsemane Like a Stone Guitar Solo (Audioslave song) Mr. Crowley Jam (Ozzy Osbourne cover)
The Atlas Underground: Battle Sirens, Rabbit's Revenge, Every Step I Take, We Don't Need You, Find Another Way, How Long, Lucky One, One Nation, Vigilante Nocturno, Where It's At Ain't What It Is, Roadrunner, Lead Poisoning, The Ghost of Tom Joad (Bruce Springsteen cover), This Land Is Your Land (Woody Guthrie cover) (Fans brought on stage), Killing in the Name (Rage Against the Machine song)