The music documentary Fandango at The Wall premiered on HBO Latino on Friday, September 25 and is now streaming on HBO Max. Taking place on both sides of the United States/Mexico border, founder Jorge Francisco Castillo invited multi-GRAMMY Award-winning musician Arturo O'Farrill and multi-GRAMMY Award-winning producer Kabir Sehgal to Veracruz.
The intent behind the film was to meet the masters of Son jarocho, who perform 300-year-old folk music. Musicians took their places on both sides of the Tijuana-San Diego border, playing big band, jazz arrangements. People gathered on both sides, enjoying the presence of the harmonious music despite being on alternate sides of the United States/Mexico border.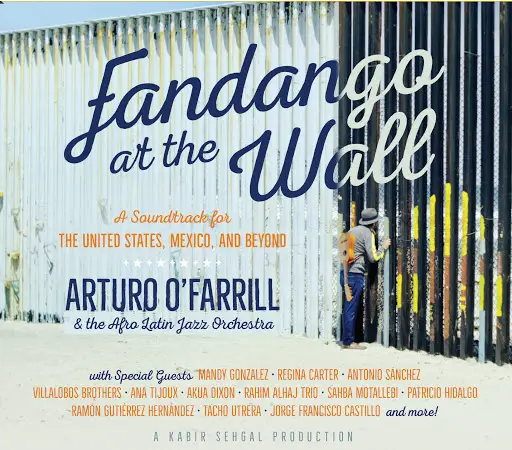 Since the election of our current president, border tension has been rising in the past few years. The wall may be symbolic of division, but the annual "Fandango Frontierizo" music festival aims to unite all people together, regardless on whatever side of the wall a person is on.
The film was directed by Varda Bar-Kar and executive produced by Quincy Jones, Andrew Young, and Carlos Santana.
Our film shows how the border can become a place of friendship and amity by harnessing the power of Afro-Mexican music known as Son jarocho I've been making music for decades, and I've never experienced a more enveloping and transformative artform.

Kabir Seghal, as told to Variety magazine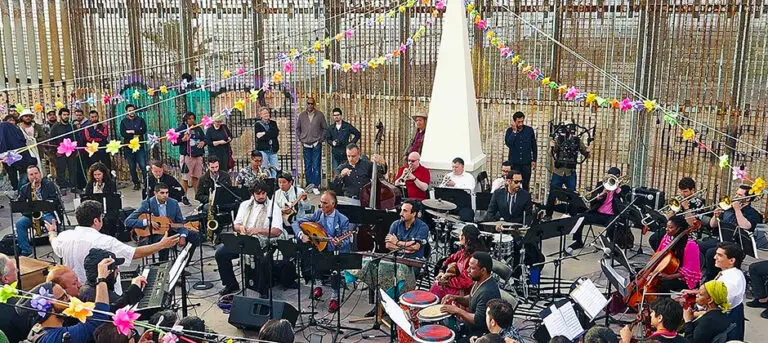 Fandango at The Wall features Son jarocho legends Andrés Vega, Martha Vega, Ramón Gutiérrez, Wendy Cao Romero, Tacho Utrera, Fernando Guadarrama, and Patricio Hidalgo. Guest appearances include multi-Grammy nominee and MacArthur Foundation fellow Regina Carter, CNN historian Douglas Brinkley, Mandy Gonzalez, The Villalobos Brothers and Grammy nominees Rahim AlHaj and Sahba Motallebi. For more information regarding "Fandango at The Wall," visit the film's website, as it sure to present a diverse, and interesting, expression of music on visual platform.