Lucas Garrett, a 27-year-old musician from Glens Falls, NY, has just released his album Familiar Floors. Since his EP Evening's Come, but It's Not Dark in 2017, he has come out with a few powerful singles. However, this album marks a transition in his career where he sings about his life in a new, but confusing light.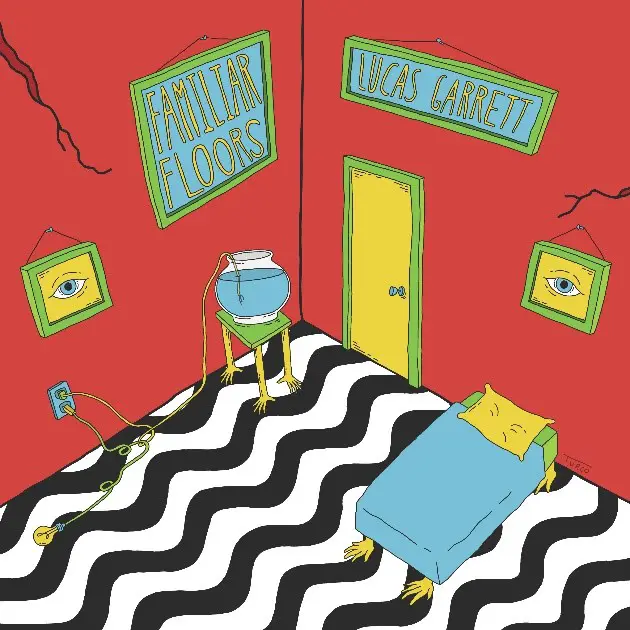 Consisting of four songs – "Wires Humming," "All Around Me," "Inside Out," and "One More for the Road," – his album's lyrics speaks volumes. With a mixture of rock and roll and folk, Garrett shows his talents with great musicians by his side. Bandmates including Kevin Kosach on bass, Emmett Rozelle on drums, and Cassandra Pratt and Bob Bates on Violin, all who contribute to Lucas Garret's musical vision.
Where am I right now?
I cannot pretend
To know where this room starts and
Where it will end
I have a strange feeling
I've been here before
Nervously make my way
Across familiar floors

Lucas Garrett – 'Inside Out'
The album's name, Familiar Floors, resonates with anyone who has ever felt befuddled in their own life, not knowing what got them to where they are now or where it will take them in the future. Garrett has made this clear through his music that life takes you on unexpected journeys, but you always have to make the most out of where it takes you.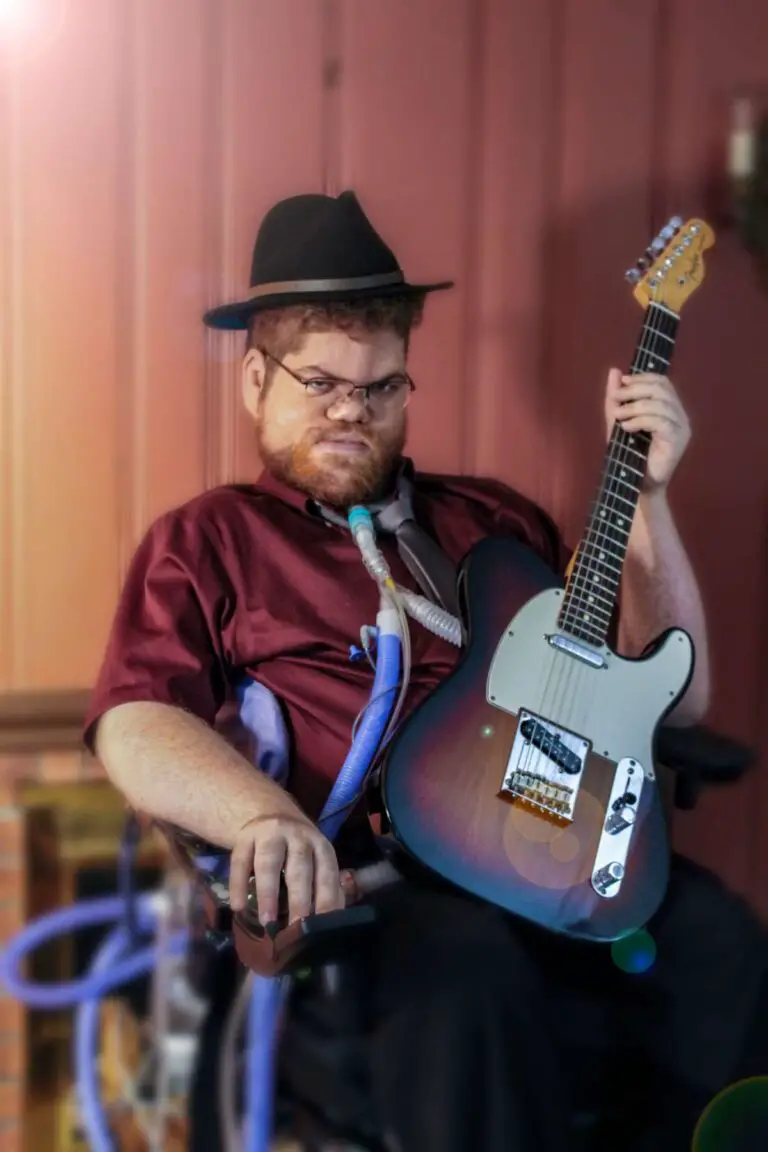 Lucas Garrett has not had an easy life, but he is also very aware of how fortunate he has been. The singer-songwriter suffers from Pompe Disease which makes him wheelchair bound and in need of respiratory aid, but still he gets to live his dream of producing music. He understands the meaning of music and how music is different for every ear listening. Garrett says, "Music is an equalizer, 'cause everyone gets it, you know? I play a lot better than some people, I play a lot worse than some people, and it has nothing to do with what I got goin' on health-wise. And no matter what you do in life, there's always gonna be someone better than you—and someone worse than you." He does not let his condition define him, which continues to speak to his identity as an individual and as a musician.
I can see your ecstasy all around me
We have eaten, now we wait for the new day

Lucas Garrett – 'All Around Me'
In his new song "All Around Me," he sings about ecstasy which expresses his feeling of great happiness. Not only does he speak of happiness in his lyrics but he demonstrates all emotions: sadness, anger, and enjoyment, to name a few. On "Wires Humming," you can hear these emotions come to light.
My mind is burning
The world is burning
What the hell can we do?

Where do we go?
Gone before tomorrow
We've been wasting
Away our days
Unrelenting dreams

Lucas Garrett – 'Wires Humming'
It is not an easy task making lyrics that resonates with not only himself, but his listeners as well, and Lucas Garrett shows his talents better than ever in this new album.