A mighty gig this was. 35 years ago tonight, on Sept. 5, 1985, AC/DC and Yngwie Malmsteen's Rising Force performed at Glens Falls Civic Center.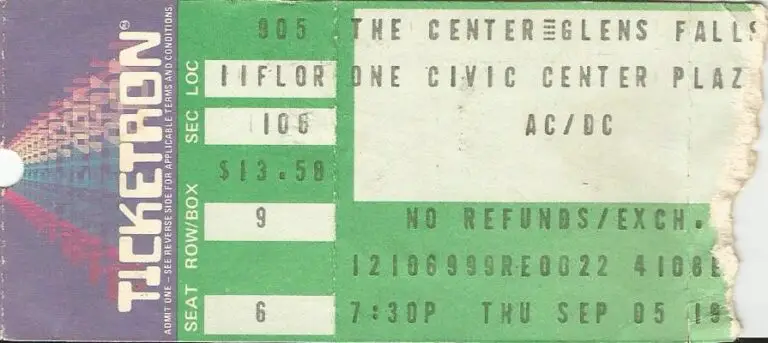 This was actually AC/DC's first headline gig in New York's Capital Region – they had played Albany's Palace Theater in the Bon Scott era in 1977, 1978 and 1979 opening for Rush, Rainbow and UFO, but the band skipped the area on the 'Back In Black,' 'For Those About To Rock' and 'Flick of the Switch' tours.  Thus, the Civic Center was packed this night.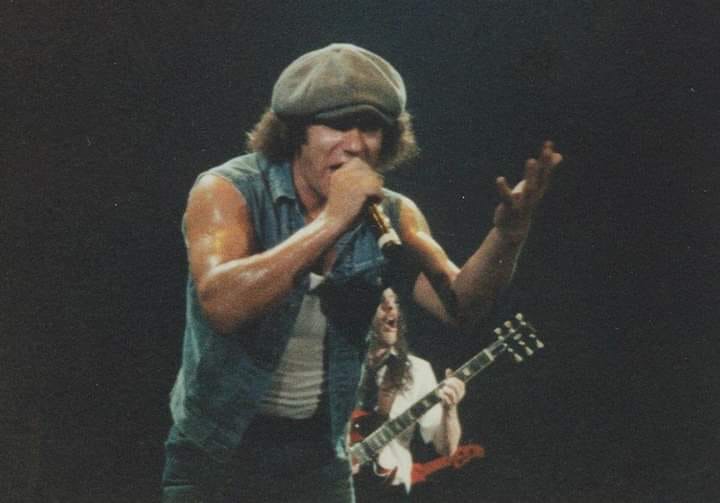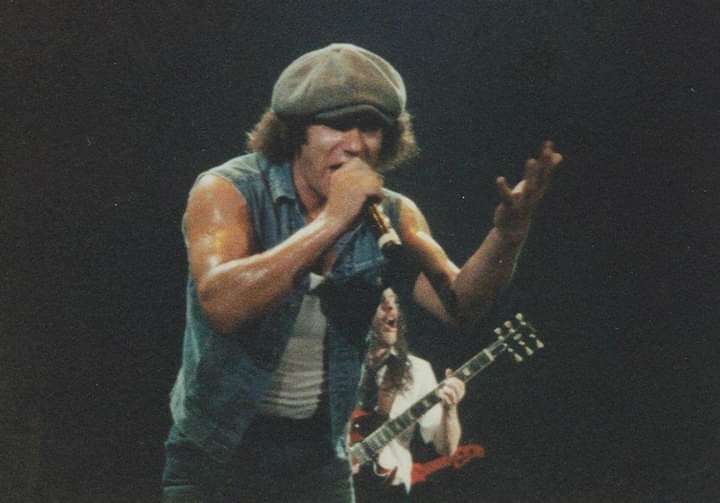 The opening band was Swedish guitar phenom Yngwie Malmsteen with his solo band, Rising Force, playing their first area gig.  Yngwie had played Albany's Palace Theater the year before with his old band Alcatrazz, opening for Ted Nugent, but in the year since he had released two solo albums, and the songs this night were tracks from his mostly-instrumental solo debut, and then-new record 'Marching Out,' featuring vocalist Jeff Scott Soto who was the singer for this gig.  The sound for Malmsteen was fairly horrible and full of echoes in the hockey arena this night, opening with then-single "I'll See The Light Tonight" and including some instrumental workouts like "Far Beyond The Sun" and "Black Star" which, despite the dazzling guitar playing, received a muted response due to the wretched sound.
No such troubles for the headliners though.  AC/DC were promoting the Fly On The Wall album (which history has not shown to be one of their most beloved albums) and they opened with the title track, before settling into a set of rapturously-received classics and hits: "Back In Black," "Shook Me All Night Long," the rarely-played "Have a Drink on Me" and a rousing "Shoot To Thrill" were mixed with a couple of the better new songs ("Shake Your Foundations," "Sink The Pink") and a whole host of older Bon Scott-era favorites: "Dirty Deeds," "The Jack," "Jailbreak," "Highway To Hell," "Whole Lotta Rosie" and an extended, Angus-doing-a-walkabout "Let There Be Rock" which finished the main set and brought the house down.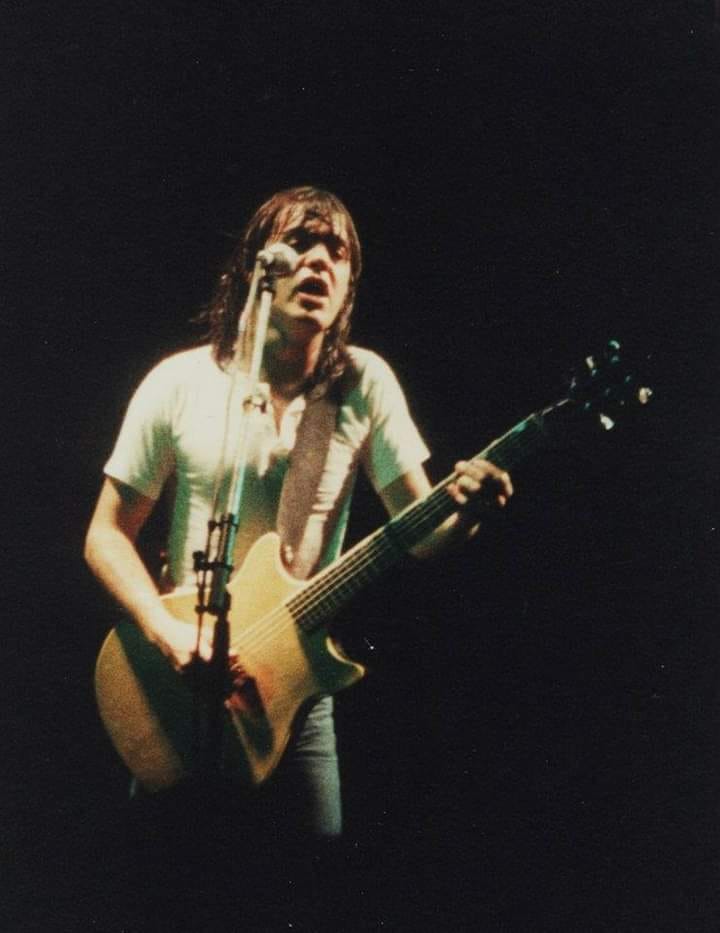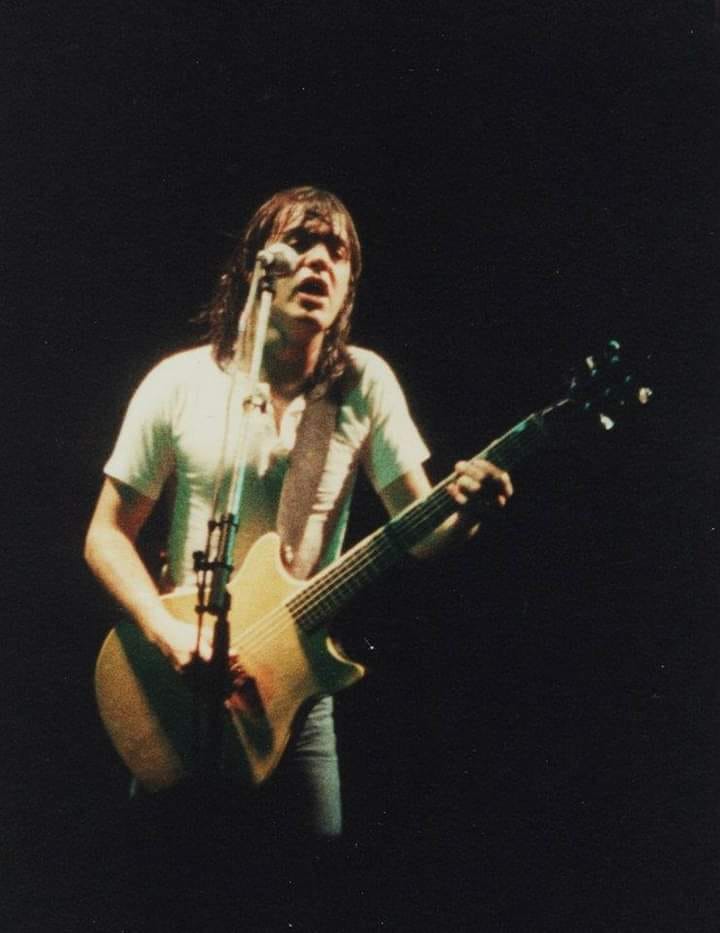 The encore was similarly no-filler: "Hell's Bells" and the giant bell, a raucous "TNT" had the entire arena roaring, and the show finished with an explosive "For Those About To Rock," Angus duckwalking and headbanging across the stage, Brian Johnson howling like he was going to burst a blood vessel, Malcolm and the rhythm section locked in with deadly groove, and of course the cannons exploding during the fast part at the end.  Has there ever been a better live heavy rock band?  Few can compare.  All hail the mighty AC/DC.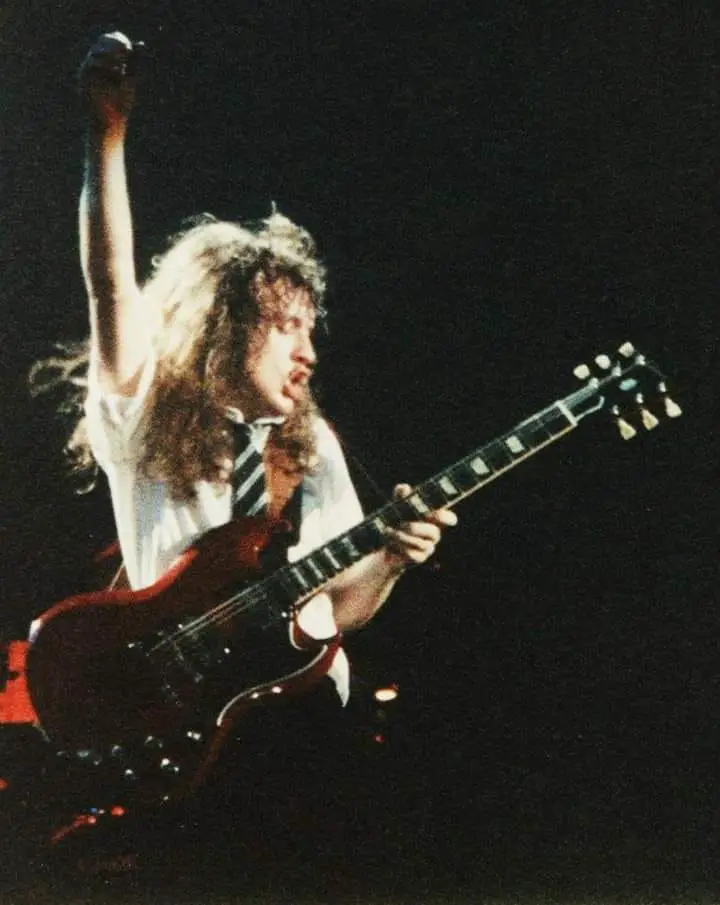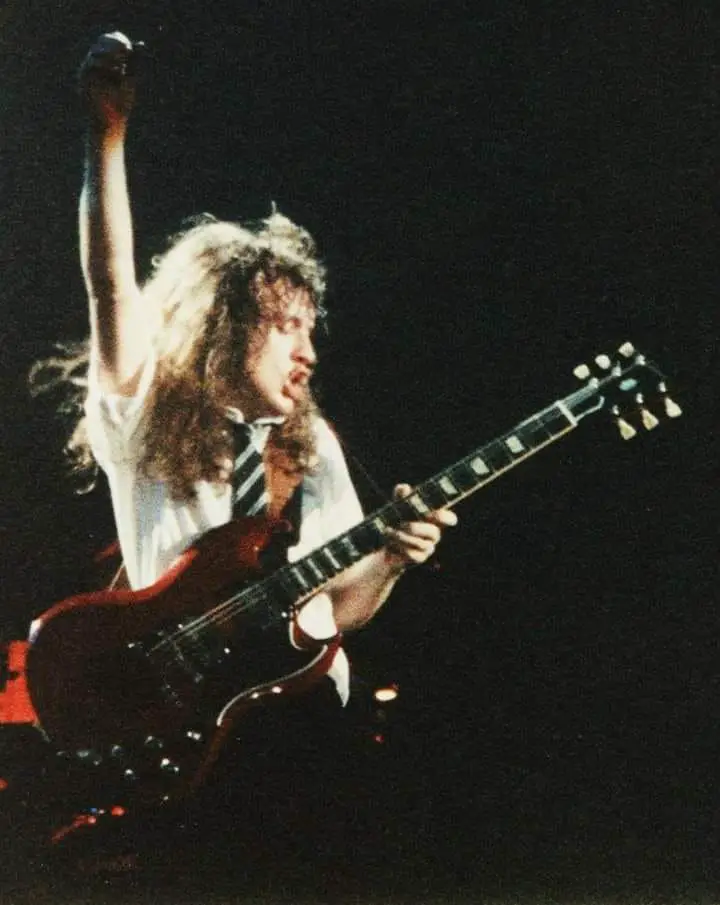 Rising Force Setlist: I'll See The Light Tonight, On The Run Again, Far Beyond The Sun, Anguish & Fear, Guitar Solo, Black Star, Caught In The Middle.
AC/DC Setlist: Fly On The Wall, Back In Black, Shake Your Foundations,     Dirty Deeds Done Dirt Cheap, Shook Me All Night Long, Have A Drink On Me, Jailbreak, The Jack, Shoot To Thrill, Highway To Hell, Sink The Pink, Whole Lotta Rosie, Let There Be Rock, Hell's Bells, TNT, For Those About To Rock (We Salute You)