Groovy, Connecticut based jam-band, Goose, is excited to announce two socially distant concerts at South Farms in Morris, CT on Sept 16 and 17.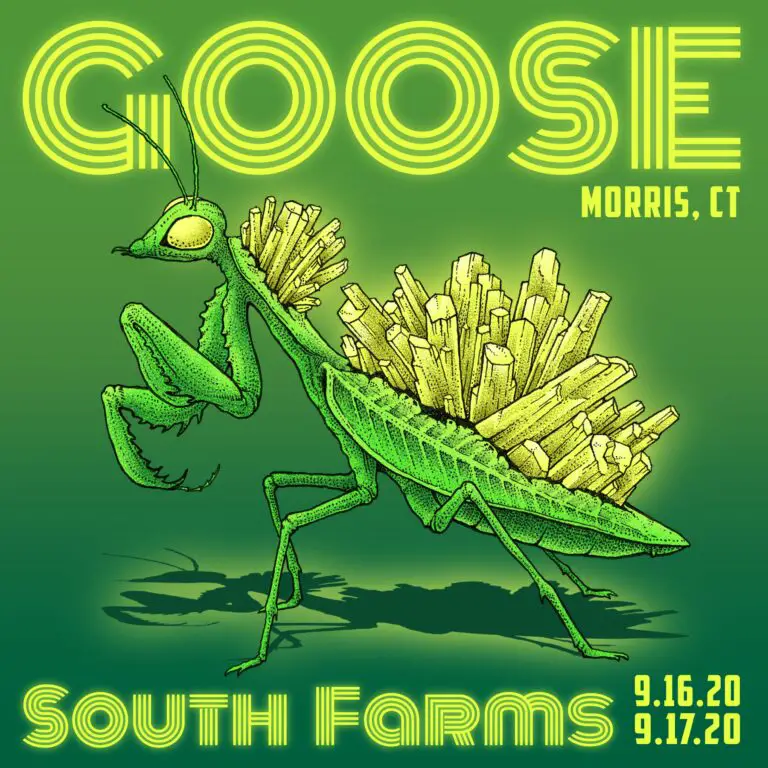 Unlike many shows being held during the pandemic, these shows will not be drive-in, rather have designated grids for the audience.
The group started their winter of 2020 tour at Bowery Ballroom in Manhattan and then at the Williamsburg Hall of Fame, selling out both shows. They, unfortunately, could not play their spring concerts due to COVID.
Goose hails from Norwalk, CT. In the band is, Rick Mitarotonda (vocals, guitar), Peter Anspach (vocals, keyboards/guitar), Trevor Bass (bass), and Ben Atkind (drums). Their eclectic tunes come from growing up together and sharing their love of music and story telling.
Tickets are on presale now. General tickets go up Sept. 4 at 10 a.m.