The Lake George Music Festival has partnered with Dave Ehmann's "Improv Records" to announce a two-part 2020 music festival. This comes after a decision by festival organizers to post-pone the "10-year Anniversary Celebration" season until 2021 as a result of COVID-19 pandemic restrictions still in place.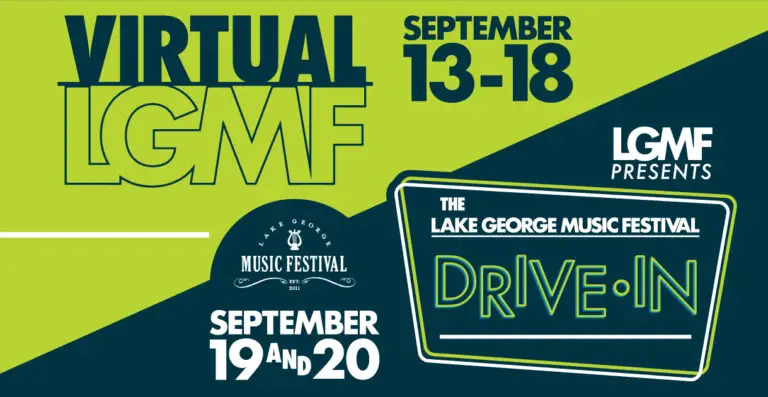 Along with a week long virtual series, the Lake George Music Festival also offers a weekend drive-in concert series. From September 13-18 music lovers can enjoy free online performances and digital events. The drive-in portion occurs September 19-20, at the newly developed Lake George Festival Commons.
Dave and his crew have been instrumental in the development of Lake George's new Festival Space. We will have a tremendous advantage in producing what very well might be the ONLY event in Lake George this summer when working with Dave…We're both committed to the Lake George community; especially the music scene. Two like minded peers working together, along with some fantastic musicians and beautiful September weather in Lake George will surely be a winning event.

Alexander Lombard, Founder and CEO of the Lake George Music Festival
Voted in 2015 as "Best Annual Event" by LG.com, the festival usually spans two weeks at various venues around the village. Drawing over 300 artists since its inception in 2011, past festivals performers include members of the Philadelphia Orchestra, the Czech Philharmonic, the Juilliard School and the Curtis Institute of Music and other distinguished musicians from 27 countries. All coming together to bring classical music into the 21st-century.
Festival co-contributor Dave Ehmann is known for bringing big names suck as Twiddle and Marshall Tucker Band to the Lake George region. Ehmann also produces the sold out Adirondack Independence Music Festival.
Tickets for the drive-in portion are available for purchase here. Furthermore, free passes will be available for all front line workers.