Reggae legend Toots Hibbert has been placed into a medically induced coma. The Jamaica Star reports the 77 year old is being cared for at University Hospital of the West Indies (UHWI).
"Toots is fighting for his life and his family is asking for prayers," publicist Claude Mills said.  
On Monday news broke that the singer was awaiting results of a COVID-19 test after having shown symptoms. While awaiting test results, Mills noted that Hibbert was showing signs of the virus, and the musician's inner circle have self-quarantined while awaiting their test results. Hibbert had recently released his latest album Got To Be Tough.
Original story follows below:
Toots and the Maytals singer Toots Hibbert has been hospitalized in Kingston, Jamaica. He is currently in the intensive care unit at the private facility. According to a statement released by his family Hibbert has been tested for COVID-19 and is awaiting his test results.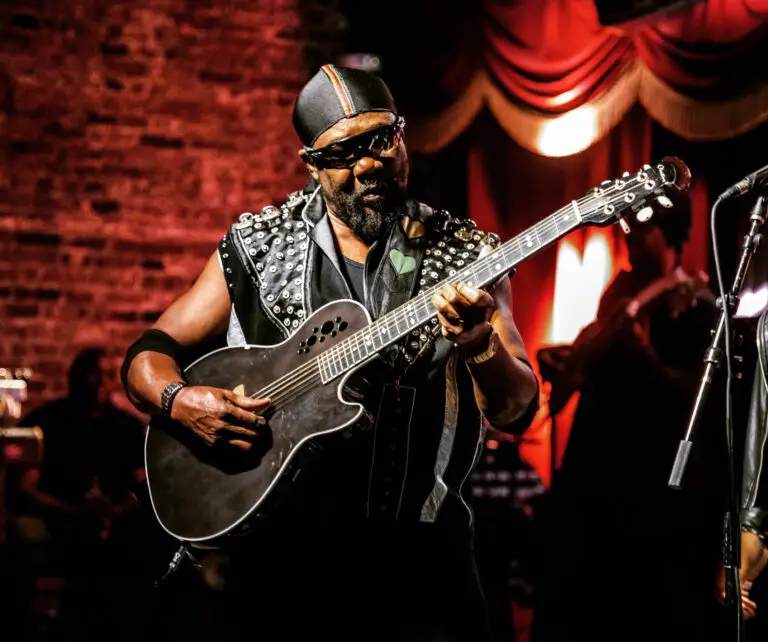 According to his family, Hibbert is in good spirits and is getting better day by day and receiving the best treatment possible. The family thanks everyone for their prayers and in particular the minister of culture Olivia 'Babsy' Grange and the minister of health Christopher Tufton for their assistants in getting Hibbert tested. They also thank the medical professionals taking care of Hibbert around the clock. 
Toots and the Maytals are a Jamaican musical group that were formed in the early 1960's under their original name The Maytals. They are widely known for their ska and reggae sound. Some of their most widely known songs "Pressure Drop," "Funky Kingston," and "Bam Bam." They recently released their first album in over ten years titled, Got to be Tough.  The album features many originals as well as a Bob Marley cover of "Three Little Birds" featuring Ziggy Marley. It also features a track with Ringo Starr on percussion and Ringo's son and longtime Who drummer Zak Starkey on guitar.  Hibbert is notably famous for coining the genre name "reggae."
For more information on the Toots and the Maytals visit their website. H/T Rob Teller photo.