Umphrey's McGee has announced a new take on the virtual concert experience. The two day concert, dubbed "Wrapped In The Round," will feature all six members performing live on September 2 & 3 at 9 p.m. ET.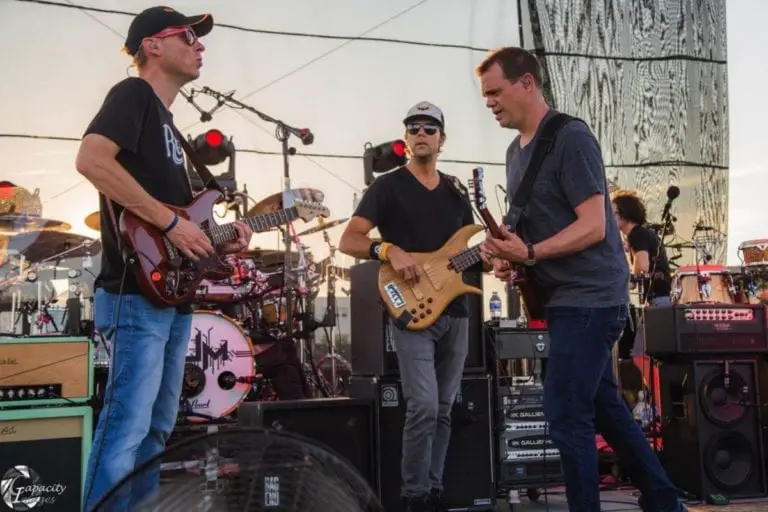 Stepping away from a traditional setlist, Umphrey's McGee is bringing the fans to the stage. With every concert ticket purchase fans will be able to submit a Stew Art (S2) idea that will then be selected at random by band members throughout the two nights.
Stew Art has became Umphrey's unique way of connecting with fans. Deviating from the traditional song request, S2 allows fans to test the band's improvisation skills live (past examples have included "Afternoon bus ride in Jamaica," "Barry White love letter," and "Flamenco Metal"). 
The members of Umphrey's have satisfied fans during the pandemic with both group and individual live streams. Brendan Bayliss' "Wine Not" stream as well as Joel Cummins' "Live From The Living Room" became a weekly engagement for many fans everywhere, and both recently took part in virtual music festival Quarantine Comes Alive.
More recently, the band saw huge success with a set of intimate stripped down "Live in The Boondocks" concerts. Both "Live in The Boondocks" and "Wrapped in the Round" were filmed with assistance of TourGigs.
Additional details on ticketing and opportunities to submit additional S2 themes are available at umphreys.com.