Soapbox Gallery, the intimate Prospect Heights performance space that grew out of the studio of sculptor Jimmy Greenfield, will present three nights of live streaming performances, from August 26-28 at 8 PM. Each performance will be dedicated to adventurous electronic looping sounds paired with video narratives.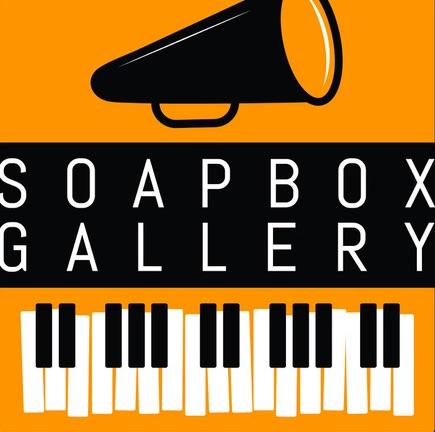 Globe- and genre-trotting percussionist Will Calhoun will headline and close out the festival.  The lineup will also feature the acclaimed sound painting jazz saxophonist and film composer Hayes Greenfield and Guitars A Go Go, the ambient guitar duo of Sal Cataldi (aka Spaghetti Eastern Music) and Rick Warren, who are supporting the release of their buzzed about record, Travel Advisory. 
According to founder Jimmy Greenfield, the festival grew out of the success of the Immersive Surround Sound Experiences performed by his musician brother, Hayes Greenfield, since the beginning of the COVID quarantine.   Here are the details on the festival's lineup:
August 26 – Guitars A Go Go – This is the edge-pushing improvisational partnership of two very "switched-on" Hudson Valley-based guitarists, Sal Cataldi (aka Spaghetti Eastern Music) and Rick Warren. Armed with a plethora of effects pedals and a quest for meditative and melodic adventures that span a galaxy of musical influences and attitudes, the duo has swung for the fences with the June 2020 release of their debut album, Travel Advisory. 
August 27 – Hayes Greenfield with Ikuo Nakamura – With electronically tweaked sax, flute, kalimba, and voice, Hayes Greenfield creates lush lines and emotionally charged melodies layered into compositions that are both healing and liberating.  Accompanying images of sometimes collaborator 3-D filmmaker, Ikuo Nakamura, Greenfield enhances the visual thematic explorations of the human connection to nature by creating sound waves that stop time, and inspire fields of memory and a collective awareness, unlocking a sense of the natural world at once from above, below, inside, and out.  
August 28 – Will Calhoun – With an array of indigenous and electronic percussion instruments, flutes (some sacred) and his drum kit, Calhoun weaves together ever more densely packed rhythms, ones that conjure an alternate reality no less transcendent than the multi-layered sounds of nature, people, thoughts, and relationships. Performed along to images he's taken on his journeys to places as far flung as Mali, the Australian outback, and the heart of Brooklyn, Calhoun's compositions unify the pulse of the ancient and modern worlds, revealing the hidden and underlying connections between the sacred and the everyday. electronic looping sounds