For years, the Lake George Jazz Festival has hosted some of the world's most prominent jazz talent in a fun-filled weekend. Unfortunately, because of COVID-19, the weekend of in-person jazz has been cancelled. Luckily, fans can watch live streams of jazz every Thursday night in September.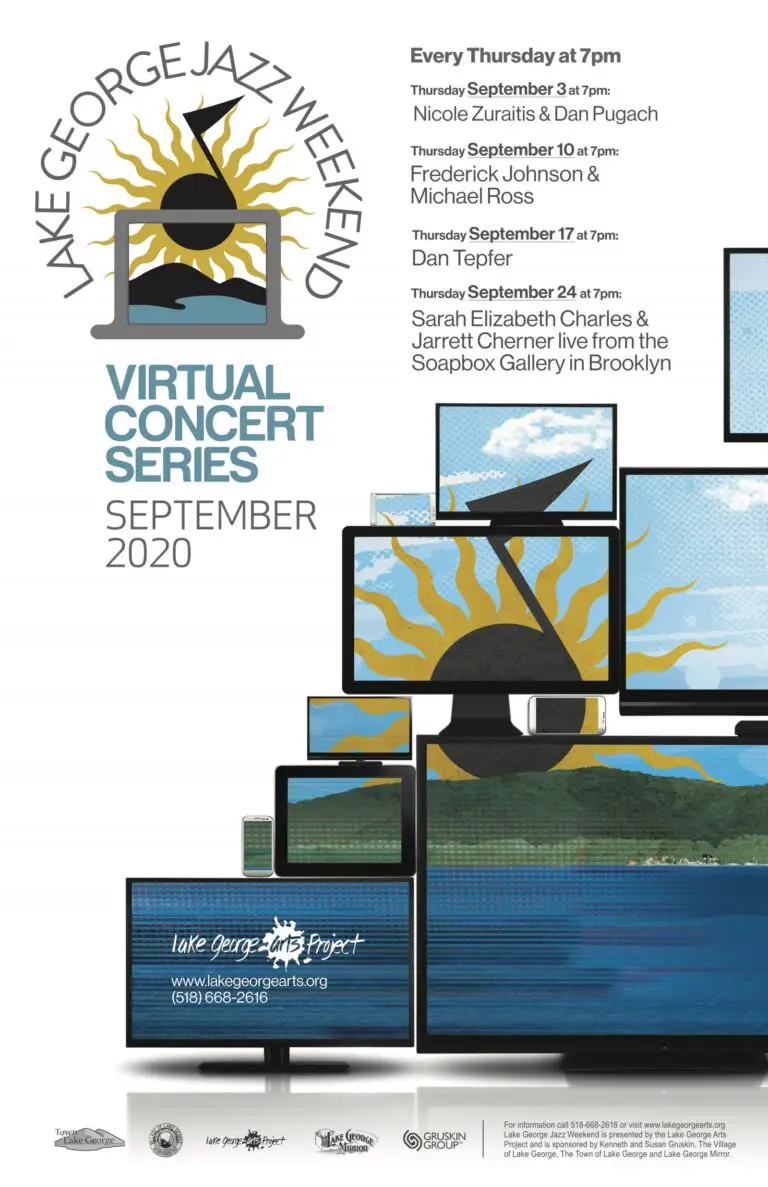 While the live concert will definitely be missed, the Jazz Weekend Virtual Series allows for even more to be showcased as music will be streamed every week. The Lake George Arts Project has planned a series of 4 impressive shows that will combine live performances as well as time for audience questions and discussions Each concert will be curated and hosted by LGAP's Jazz Curator, Daniel Kelly. The renowned jazz musicians will not disappoint fans who miss the in-person festival. The shows will stream on Facebook, YouTube, and the Lake George Arts Project's streaming page. 
Even while the LGAP has great virtual events planned, they are still suffering financially from COVID-19. The organization is a non-profit and makes their revenue through ticket sales. While all concerts are on hold, the LGAP has lost $40,000 which might nearly double to $70,000. The Lake George Arts Project is asking for donations to help with their current struggle.
To encourage more to donate, so-called LGAP's "angels" Susan and Kenneth Gruskin will match each donation up to $2,500. The LGAP insists that "anything and everything makes a difference whether it is $5 or $500!" 
The Jazz Weekend Virtual Series will stream on September 3, 10, 17, and 24 at 7pm.