Not too long after parts of the nation started reopening, did many individuals start to ignore the CDC's recommendations to help stop the spread of COVID-19.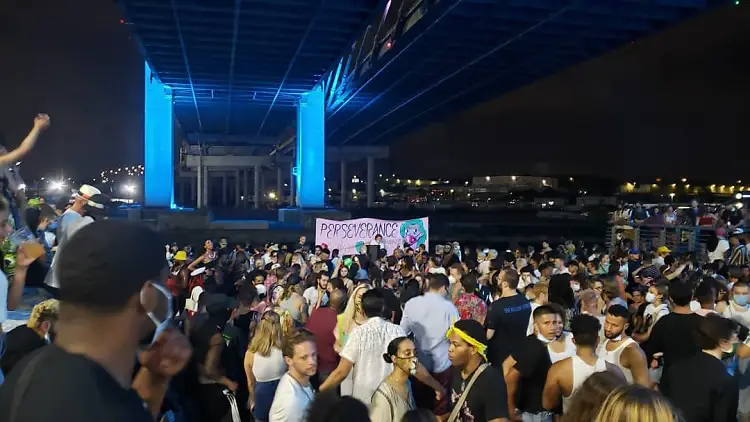 Footage of a secret rave at Kosciuszko Bridge in Brooklyn showed people gathered without participating in social distancing. Regardless of the global pandemic, hundreds of guests attended and many didn't wear masks.
This happened not too long after a Chainsmokers concert had the same outcome. Governor Andrew Cuomo expressed his anger with large gatherings.
"Huge parties whether on land or boat are: Illegal, Disrespectful, violate constant decency, rude," Cuomo tweeted.
Renegade, the rave organizers, told Gothamist that there's no stopping people from gathering. One organizer said, "people need a release," referring to quarantine.
This was not the first time Renegade held a group gathering during the pandemic. On July 4, they organized a rave supposedly for the Black Lives Matter Movement.
Among artists asked to play was DJ and producer Mike Simonetti. According to Guest of a Guest, Simonetti declined. He felt the event was disrespectful after his father died alone from COVID-19.
Although many attended the rave, some guests felt uncomfortable once they arrived.
An attendee told Gothamist that him and his friends stayed on the outside and stating, "I would not do that again….It was too soon for too many people in one spot."
Renegade continues to defend the cause of the rave, but said it got out of hand.
"I don't want people to go back to putting their heads in the sand. We need to stay on top of this and keep marching and keep protesting," said one organizer.