Update – July 30, 2:50pm – All three Twiddle shows in Lake George have been canceled. Twiddle posted this statement on Wednesday evening, saying,
We are very sorry to report that our Lake George shows are cancelled this weekend. Our team spent the last 48 hours working through every possible scenario to not only make sure that the experience would be as great as possible given the current guidelines , but to make sure the event was safe in every way. We are just as upset and sad as you are and wanted nothing more than to play live again for all of you. We are extremely sorry, but safety has to be first and foremost. Tickets are available for refunds at point of purchase and we are working on something special for all those that had a ticket.💔
The event promoter shared a more detailed and impassioned response on Thursday afternoon:
Here's my comment to the local papers:
I could go on for hours about how unfair the entire entertainment industry has been treated in all this mess. First industry to get cut and who knows when it will be back. Oh wait that's right, as long as you are sitting at tables spaced 6ft apart and eating dinner, a band can play. I forgot about that. I could also say that it's easy to mandate people have to stay in cars at a drive-in concert in 85 degree heat if you don't know anything about concerts or heatstroke or carbon monoxide poisoning for that matter.

I could ask the questions of why it's ok to have a stranger so close to you in line at a chain store that you can feel them breathing on your neck but it's not ok to sit in front of your car with your group while socially distanced from the next group. I won't though because apparently nobody can answer them. Wait, can you get out of your car at the drive -in movies? Probably. And probably because there's no entertainment.

We all agree that safety for everyone-everywhere is priority #1. We also agree that adaptation and change are part of life. Life must go forward in whatever way it can (safely ) – gotta fit the gaslight in there-and the rules should be reflective of situations not industry. Like that band I mentioned playing to all those tables of people eating dinner- now I'm going to "Bob Ross" you. Let's turn those tables into distanced cars yes cars. Bam -now add a band and food and we are a restaurant. Do drive-ins have concession stands that you can go into and stand in line 6 ft apart to order some cracker jacks. I say cracker jacks because it's fitting. Yes is that answer.

Now let's "Bob Ross" you again. Let's make that Cracker Jack concession stand a chain store and bam- no more 6ft, more like hot breath. Now we are going to have a drive- in movie with a band and food and chain store merchandise and you guessed it- bam – you cant have food or beverage or merchandise at a drive-in concert unless you order thru an app or text and have it delivered to your car with touchless methods. What does that even mean? Bueller? My point is we all want to be safe and responsible but go home NYS – you're drunk. What kind of Cracker Jack logic is this?

Two really great shows on opposite ends of NY being put on by responsible and respected promoters were both canceled this weekend because apparently if you have a band involved it's better to get heatstroke or carbon monoxide poisoning than risk you might give someone in your already socially distanced group the Covid. Bueller?
Tickets to Twiddle shows have been refunded starting today.
Original post follows below
We're not out of the woods yet, but live music is starting to slowly come back throughout much of Upstate and Western New York. Aqueous, moe. and now Twiddle are utilizing their local Drive-In to provide socially-distanced options for live music during the era of COVID-19.
Twiddle has announced that they'll play three shows at Lake George's 'Drive In Jam Out' event, held on July 31 and August 1-2 at Charles R. Wood Commons, a stone's throw from the lake, and on August 14-16 in Essex Junction, VT at the Champlain Valley Exposition. Higher Ground has been producing live stream Drive-In events for a month now in Essex Junction, a short drive from Burlington.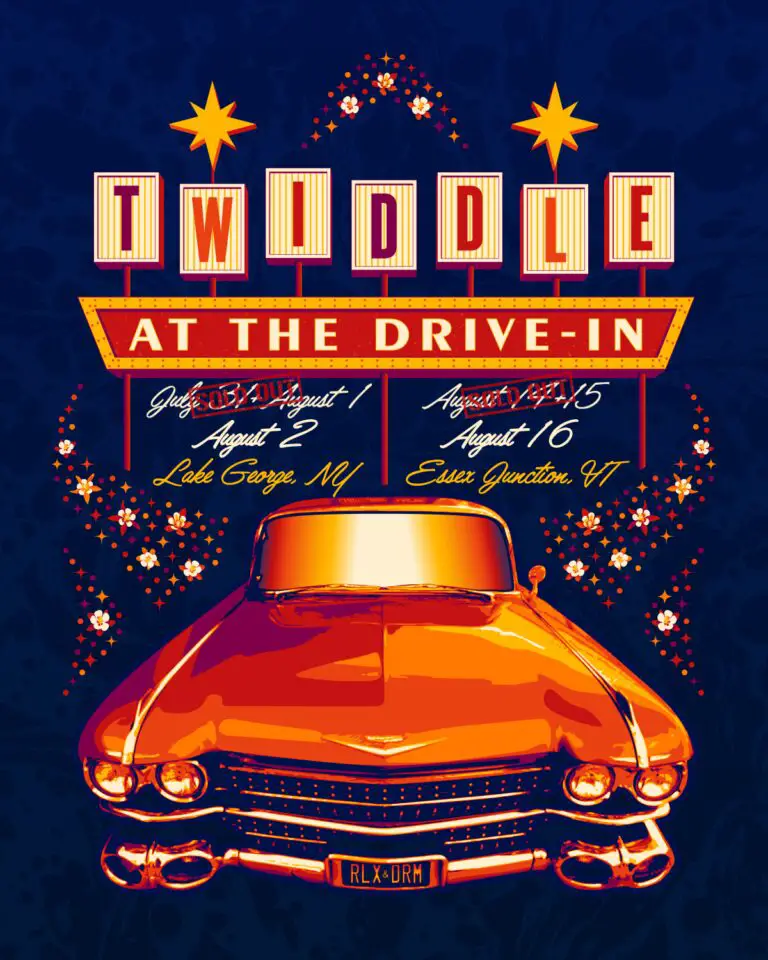 For the Lake George shows, gates open at 5:30pm each night and close at 7:30pm. Tickets are available per car, with a limit of five people per vehicle or seven for SUVs. Tickets are non-transferable and non-refundable and are on sale NOW for Lake George and Essex Junction on the 14th, 15th and 16th.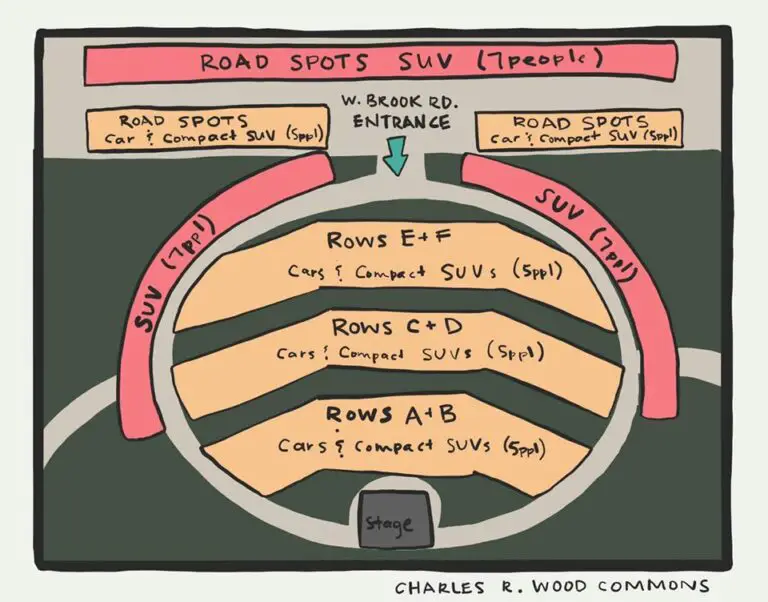 Safety measures will be enforced at both venues, including wearing a mask when not at your designated spot on the ground, but also staying 6 feet apart from other patrons. A two-strikes policy will be enforced – if you are asked twice to put on a mask and decline, you'll be asked to leave without a refund.