On June 29, The Broadway League announced that the Coronavirus shutdown would remain effective for Broadway theaters for the remainder of 2020.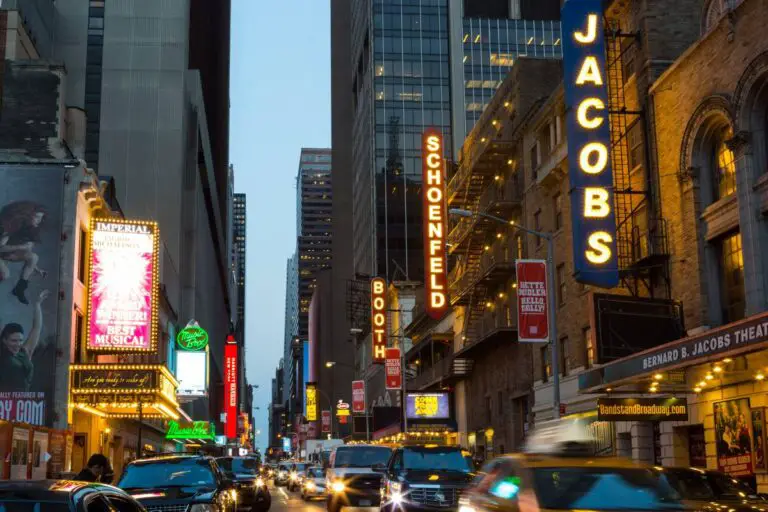 On March 12, The Broadway League closed NYC's shows after Governor Cuomo placed restrictions on mass gatherings. The theaters were supposed to only stay closed for a month. However, due to the ever-present threat of COVID-19, the date was pushed back several times. Now, shows will not be opening until January 3, 2021.
Broadway has gone dark before. Shows have been closed many times for strikes in 1919, 1964, and 1975, and all shows were closed for several days after the 9/11 terrorist attacks. This hurt shows financially so much that several were not able to reopen after the shutdown ended. However, Broadway has never been closed this long before.
Much like the 9/11 shutdown, Broadway shows are being deeply hurt by this inactivity today. Hangmen and Who's Afraid of Virginia Wolf? will not be able to open in 2021. 31 productions were running in March, with 8 new shows in previews that were scheduled to officially open later this year. The Minutes, American Buffalo, and the long anticipated revival of The Music Man starring Sutton Foster and Hugh Jackman announced that their opening dates would be postponed. The Lincoln Center Theater and the Roundabout Theatre Company have released new Spring dates for their upcoming works.
"The Broadway experience can be deeply personal but it is also, crucially, communal," says Chairman of the Board of The Broadway League Thomas Schumacher. "Every single member of our community is eager to get back to work sharing stories that inspire our audience through the transformative power of a shared live experience. The safety of our cast, crew, orchestra and audience is our highest priority and we look forward to returning to our stages only when it's safe to do so. One thing is for sure, when we return we will be stronger and more needed than ever."
The theaters are expected to open with rolling dates starting on January 3, 2021. All tickets before this date are being refunded or exchanged. In the meantime, Broadway fans can watch the original Broadway cast recording of Hamilton on Disney+, which will be available for streaming on July 3.